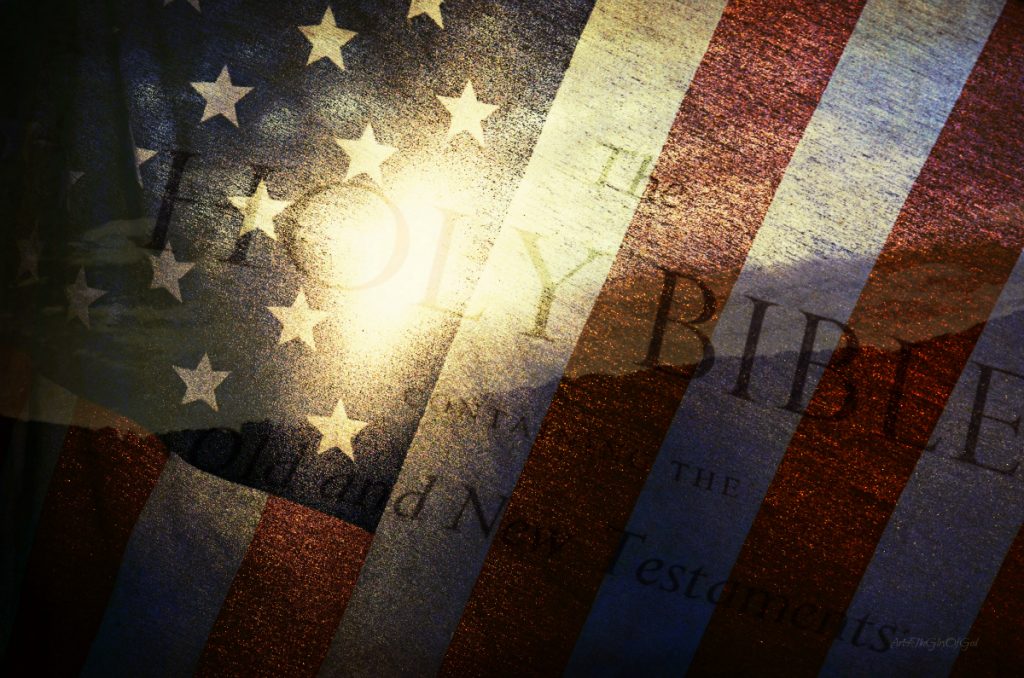 The Christian Right seems incapable of democratic conversation
I recently watched a talk that Marilyn Musgrave gave to a Fall 2004 gathering of the Christian Coalition in Washington D.C.  At the time of the speech, Musgrave was a first-term congresswoman representing Colorado's 4th district and was getting national attention for her sponsorship of a constitutional amendment that would define marriage as the union of one man and one woman. The purpose of her Christian Coalition speech was to inform the group's constituency about the fate of the amendment and other battles over same-sex marriage that would be decided in upcoming state referendums.
Musgrave spoke with a cool, calm, almost dispassionate voice about her amendment. She did not get the kind of applause and laughs that later presenters such as Mike Huckabee and Jerry Falwell received, but her points about "activist judges" and the value of traditional marriage resonated with the evangelicals in the room. 
After the talk, Musgrave agreed to answer some questions. A large white-haired gentleman with a flowing beard, white suit, and red, white, and blue tie who looked like he could pass for an Old Testament prophet, stood up and paraphrased Leviticus 18:22: "A man shall not lay with a man as it does with womankind." He added: "that means . . . gay marriage is sin." Musgrave responded politely: "I am not a minister. I'm not in a church environment, I am in the public policy arena. And I think you need to be very respectful of the fact that when I, and others who stand for an issue like this, bring forth our argument and debate, we're not doing it in a church." She continued: "I have an opinion on many things that I think are sin, but . . . I'm not elected to Congress to preach to people. I'm elected to Congress to make laws…When you're in the public policy arena . . . you don't base your argument on the Bible, quite frankly, because the people you are speaking to may not even care what the Bible says."
There was no doubt that Christian faith informed Musgrave's personal views on marriage. Back in Colorado, she worshiped in a congregation affiliated with the Assemblies of God, a conservative Pentecostal denomination. But Musgrave also realized that she practiced her political vocation in a democracy, and this meant that appeals to theological convictions would do very little to win over opponents who did not see the world in the same way that she did.
A lot has changed on the Christian Right since 2004. Few of today's evangelical culture warriors are interested in making arguments for the purpose of building broad coalitions. Social media has created echo chambers and political silos that discourage the search for common ground. Politicians and pundits can build entire careers, and live economically comfortable lives, within a media infrastructure that will never require them to engage with people who hold different viewpoints (unless you call "engagement" tossing the occasional grenade at the opposition). This is true on the political right and the political left.
To say that the Christian Right no longer wants to speak in a language that might win over opponents is to say that the Christian Right no longer wants to participate in democratic culture. Why engage in serious conversation with different viewpoints when one can merely speak to the tribe in the tribe's language and still win elections? Every time politics is reduced to this kind of power-play our common life is diminished and the republic is weakened. Politics becomes little more than the art of appealing to a particular identity group in the hopes that there will be enough people in that group to win a primary or pass a piece of legislation.
The latest example of this phenomenon is Doug Mastriano and his candidacy for governor of Pennsylvania. Putting aside for a moment the fact that his entire campaign is based on the "Big Lie" about the 2020 election, Mastriano speaks a political language that fails to appeal to well-over half of Pennsylvanians. And, frankly, he doesn't seem to care. 
In an April 2022 rally he told his audience that the "forces of darkness are hitting us really hard right now," but "we're going to bring the state back to righteousness, this is our day, our hour to take our state back and renew the blessings of America." His gubernatorial campaign was announced with the blowing of a shofar.
Or consider Mastriano's acceptance speech on Tuesday night after winning the GOP primary. He began by quoting 1 Corinthians 1:27: "God uses the foolish to confound the wise and the weak to confound the strong." Mastriano believes that God is using his candidacy to advance the divine will. "[God] uses people like you and me to change history," Mastriano told his faithful followers. In a line familiar to anyone who has read Christian school or conservative homeschool social studies curriculum, Mastriano announced: "I always like to say that if we make HIS-story our story, we can change history." He also applied the words of the prophet Isaiah (5:20) to the United States–"Woe unto them that call evil good and good evil . . . ." On November 8th, Mastriano told his followers, in the words of Joshuah 24:15, "choose this day whom you will serve."
And then there are the evangelical leaders who use their pulpits and influence to make candidates like Mastriano possible. Recently Greg Locke, a right-wing pastor from Tennessee who seems to get national attention every time he opens his mouth, called Democrats "God-denying demons." Mark Driscoll, who was recently exposed as an autocratic patriarch by a wildly popular Christianity Today podcast, just told an evangelical audience that Joe Biden is a "coward heading to hell" unless he "repents." Christian Right worship leader Sean Feucht, whose worship band played at Mastriano's campaign headquarters on Tuesday night, recently suggested that Massachusetts Senator Elizabeth Warren was demon-possessed. California megachurch pastor John MacArthur said that anyone who believes the United States is in the midst of a pandemic is "deceived by Satan." One former spiritual adviser to Donald Trump, a candidate for Congress in South Carolina, warned his followers about a "Satanic portal" over Biden's White House." A New Hampshire evangelical described his state as "Satan's headquarters."
While this kind of language may rally the base, it undermines American democracy and breeds division at a time of already intense political polarization. Moreover, it fails to offer Christians a model for how to live as neighbors with those who see the world differently. When born-again Christians bring their private theological language to bear on public debate it speaks volumes about the anemic state of evangelical political discourse today. The Mastrianos of the world and the people of faith who prop them up are engaged in the worst form of identity politics. Instead of leading a righteous cause, as they imagine themselves to be doing, they are severely damaging their moral and spiritual witness in the nation and the world.
Today's Christian Right has a thing or two to learn from Marilyn Musgrave.
John Fea is Executive Editor of Current