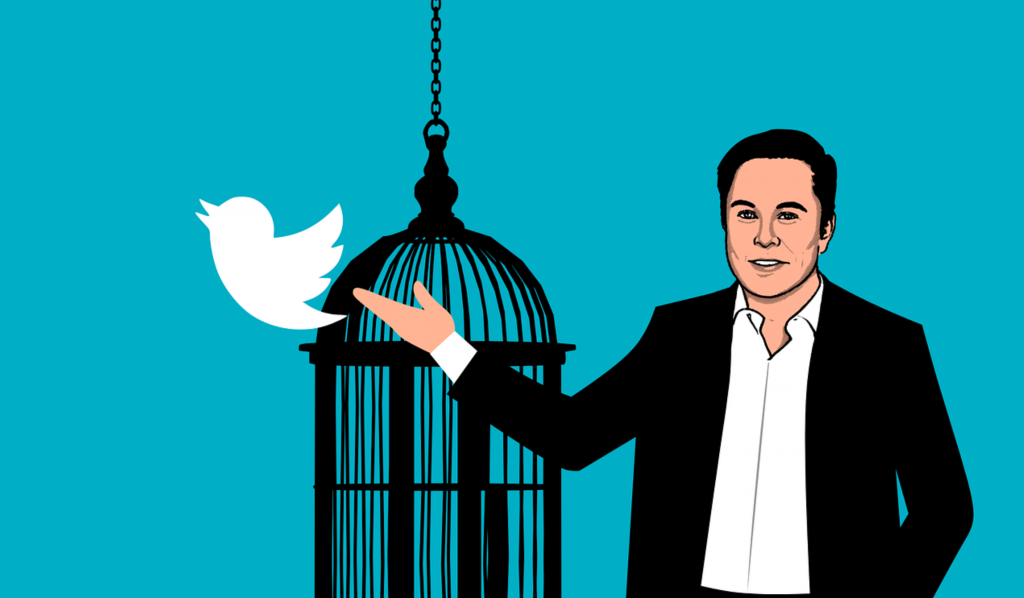 Our rights don't come from companies. They come from being citizens.
Federal bank regulators, sometimes unintentionally, fall prey to something called "regulatory capture." Bank regulators work in such close proximity to the people and institutions they regulate that they can start to identify and sympathize with the people they are supposed to keep a check on. In effect, these regulators forget the true nature of the relationship between themselves and those they monitor.
Something similar is happening to U.S. citizens. We seem to be forgetting the nature of the relationship between ourselves and those who produce our consumer goods.
The recent uproar over Elon Musk buying Twitter revealed some pretty remarkable things about the relationship between Americans and the companies around us. Obviously, many people have strong thoughts about Musk and about Twitter, but quite a few people also seem to think that whatever happens to Twitter will either secure or infringe upon their rights. In particular, some think he is saving or standing up for free speech, others that he is only pretending to do so. Those who are excited about Musk's purchase include many who feel that Twitter has failed to uphold their right to free speech. What's really remarkable about the most extreme voices in the argument is that they all seem to be forgetting that our rights don't come from companies. They come from being citizens.
We are the self-made victims of consumer capture. We have forgotten the nature of our relationship to the companies we love and hate. Public and private companies do not exist to secure for us a more perfect union or promote the general welfare; they exist to generate profit. We join their loyalty programs and put their stickers on our laptops. We obsess over their internal politics. We seem to be mistaking companies for the institutions that secure liberty for ourselves and our posterity.
It has been noted for some time that consumer identity has increasingly reflected political identity. But now our political identity is merging with our status as consumers. We examine the political views and executive decisions of companies as though we vote for their leadership or pay them taxes, and we react with outrage when we are disappointed by their choices. Of course, outrage is all we have—most of us cannot vote people out of corporate leadership. While it's perfectly reasonable to opt out of purchasing a product or service from a company whose practices one finds distasteful, it is somewhat shocking that so many Americans act as though companies should mirror their personal politics or believe their rights have been denied when they lose access to some form of social media. We do not have "rights" on Twitter or Facebook because we are not citizens of Twitter or Facebook: We are customers, or even products, to these companies. Only shareholders have an official say in Disney's agenda.
This is more than a situation that is bound to disappoint us. We are leaning so heavily into our identity as consumers that we are neglecting our more foundational identity as citizens. We obsess over Twitter's board of directors but we neglect our local school board. We worry about speech on Facebook but we don't track what gets said at town halls. We worry more about labor conditions for Amazon than housing conditions for the military. We track shareholder meetings and fail to turn out for elections. We know who heads major companies but do not know the names of our people in Congress. We only have so much energy, and we have displaced our expectations of provision onto corporate shoulders.
This is not about the difference between public and private efficiency or effectiveness. We seem, rather, to have forgotten what is truly public. We are investing our identity and our time into companies and their products, but they exist to serve us only insofar as that service will bring them a profit. Meanwhile, we are already paying into a set of institutions designed to aid and serve us, institutions in which we have an actual vote and voice. We neglect these institutions and then complain about them and their costs, while we actively promote the brands that only milk us of our money. In some cases, we even weaken the ability of our civic institutions to protect us from the corporations we love so dearly, despite the unavailability of accountability mechanisms for consumers within those companies.
St. Augustine wrote about the need for "rightly ordered loves." We live in a consumer society, but our identity as consumers seems to be usurping our identity as citizens. We are neglecting our power as citizens to strengthen our power as consumers, a power that rests on income and status and that is completely vulnerable to change or loss. This is good neither for the health of our political institutions nor for the future of our nation. And it certainly will not enlarge civic justice, domestic tranquility, or common defense. 
Elizabeth Stice is Associate Professor of History at Palm Beach Atlantic University. Her essays have appeared at Front Porch Republic, History News Network, and Mere Orthodoxy.