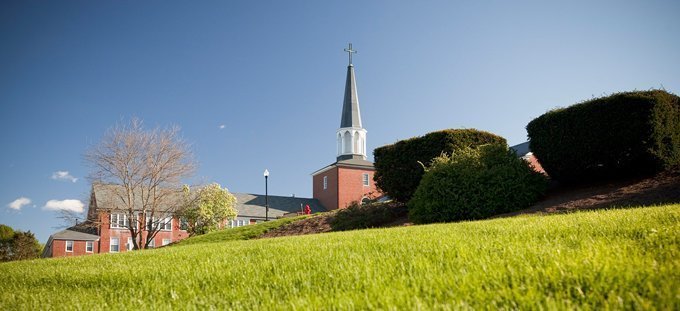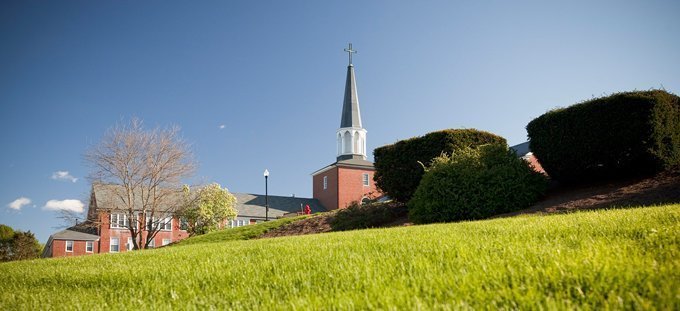 Here is the press release:
May 16, (Hamilton, Massachusetts) – In a renewed effort to focus on its roots, Gordon-Conwell Theological Seminary, an evangelical seminary of more than 1,400 global students, announced today its intention to leverage the economic value of its main campus. This staged process includes selling significant portions, or all, of its 100+ acre Hamilton campus and exploring facilities in the Metro Boston area.
"Change has been a constant at Gordon-Conwell, from its origins in the basement of Temple Baptist Church in North Philadelphia and its sister institutions Boston Missionary Training Institute and Clarendon Street Church," said Dr. Scott Sunquist, President of Gordon-Conwell. "In the years since our founding, we've evolved continuously to meet the needs of the global Church and next generation of Christ-centered leaders who will lead it. Relocating to Boston is the latest of a long series of re-inventions for our institution."
"The history of the church reminds us of the permanence of mission and transience of modality," says Bishop Claude Alexander, Chairman of the Board of Trustees. "So too the seminary. Our mission is permanent. Our modality can and should change."
In light of changes in higher education which significantly include the use of technology for networked education, Gordon-Conwell has been actively re-evaluating its current campus needs in Hamilton. The decision to begin a staged process of relocating its main campus to Metro Boston was made as part of a plan to preserve the long-term fiscal health of the school, increasingly influenced by campus and facility maintenance costs at a time when more students than ever before are accessing Gordon-Conwell's programs through new modalities. In addition, Gordon-Conwell intends to strengthen its bonds with key urban churches and make its first-rate education ever more accessible to the Metro Boston area.
These steps come at a time when the Gordon-Conwell community, which is increasingly a home for aspiring ministers in South Korea, China, and nations in Africa, is more physically disparate than ever before. Remote education options, pioneered even prior to the Covid-19 pandemic, have enabled hundreds of students to access the resources of the seminary's campus in Hamilton while staying closely connected to the communities in which they live and serve. At present, 60% of Hamilton students—and 88% of the institution's total students—reside off-campus.
An additional benefit of these decisions will be to bolster the seminary's financial standing, fund the cultivation and retention of new programs and faculty, and enable the purchase or lease of facilities in diverse neighborhoods throughout Metro Boston. Indeed, Gordon-Conwell officials are exploring options for campus assets in a few neighborhoods throughout the city in order to better tap into the cultural and Christian diversity of Boston.
"Boston presents tremendous opportunities for the next chapter in the Gordon-Conwell story," said President Sunquist. "By partnering with the city and its rich tapestry of local, diverse churches, we will be extending our reach back to the seminary's urban roots. We will also be placing ourselves in the strongest financial position we have been in a quarter of a century, allowing us to better fulfill our calling to equip Church leaders to think theologically, engage globally, and live biblically."