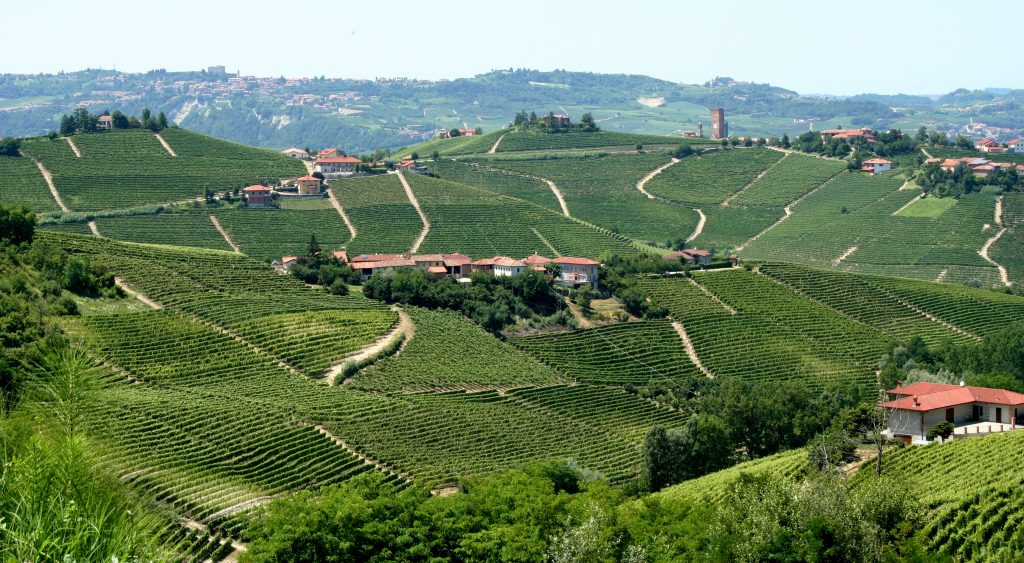 The second in a series of meditations on Ignazio Silone's Bread and Wine
In his memoir Emergency Exit (1949), the Italian socialist writer Ignazio Silone said "everything that I may have written up to now, and probably everything I will write in the future, even though I have traveled and lived abroad for many years, refers only to that part of the country which can be seen from the house where I was born." The French existentialist Albert Camus agreed: "Look at Silone, he is radically tied to his land but is the most European of writers . . . Silone speaks to all of Europe. If I feel myself tied to him it is because he is incredibly rooted in his national and even local tradition."
During World War II, as Italy fell under the spell of Mussolini's fascism, Silone lived in exile in Switzerland. It was one of the most productive writing periods of his life, but the experience also transformed him into a man who could never go home again. Yes, Silone would eventually find his way back to Italy following the war, spending the rest of his life in Rome, but he lived, to quote his biographer Stanislao Pugliese, as a "loner (un solitario) with the closed and serious temperament of an Abruzze peasant who finds himself in cosmopolitan Rome." As a radical expelled from Communist Party of Italy for his opposition to Joseph Stalin, he described himself as a "Socialist without a Party." As a Catholic who was disgusted by the Church's role in propping up Mussolini, he described himself a "Christian without a Church." When the socialist writer Gustaw Herling shared with Silone his sadness over living as a Polish exile in Italy, Silone responded: "I too am an exile: in my own country."
Silone had an active life as a writer, politician, and activist, but he always seemed to live in this excruciating state of exile. Writing fiction was the only way to ease the pain—to give him the mental space to explore the ongoing struggle between the globalism of his socialist convictions (Workers of the world unite!) and the localism of his peasant upbringing. And such exploration is seen no clearer than in his alter-ego Pietro Spino, the protagonist of his 1936 novel Bread and Wine.
As we saw in our last installment in this series, Spina was a radical intellectual and activist who had just returned to Italy after a decade living among socialist cells throughout Europe. After hiding out in an old barn—his friends keep him alive with regular servings of bread and wine—Spina disguises himself as a priest and heads on a journey to Pietrasecca, a mountain village where he plans to rest and recuperate from his nagging tuberculosis.
As Spina—now operating under the alias "Don Paolo"—travels to Pietrasecca in a horse-drawn wagon he passes through the neighborhood where he was born and where ten years earlier he had been banished for his anti-Fascism. Silone writes, "He felt his heart beating, and he was sweating in spite of the coldness of the night . . . They were close to Don Paolo's birthplace . . . In this locality Don Paolo knew every bridge, every vineyard, every brook, every tree." The break of dawn had yet to arrive and Don Paolo looked at the lights in the scattered windows of his home village. He "could recognize every house, every chimney, every window, every garden." He wondered what had become of his grandmother. "Was she still alive? Did she ever think of him?" The wagon passed a quarry that his father once owned and where Don Paolo used to play hide-and-seek as a kid. As the road winded up the hilly terrain, he recognized a vineyard that once belonged to his family. He noted that the "fig trees were still in their place," but wondered "where were the cherry trees" and the "walnut trees"? It was at this point that the pain was too great. Don Paolo's "eyes filled with tears" as the "wind rose" and the "trees rustled." He "bent his head" and "went to sleep."
When he eventually arrived in Pietrasecca, a village that Silone describes as a "humble" village in the "ancient peasant tradition," almost entirely isolated from the outside world, Don Paolo had no intention of interacting with its people. He planned to sleep, recuperate from his nagging tuberculosis, and eventually free himself from his clerical robe and return to his radical activities. He seldom left his room at the local inn despite the townspeople's constant pleading with him to distribute the sacrament and hear their confessions (Pietrasecca did not have a local priest).
Over time, Don Paolo saw the virtues of the peasant way of life. He built relationships, fell in love with a devout peasant girl named Cristina (which was difficult due to his disguise), tended to the needs of the community, and even, as we will see in a future piece in this series, reconnected with his lost Catholic faith. Soon Don Paolo came to believe that the real cause of his "distress" was not tuberculosis, but a "defiance of the ancient law, my way of living in cafés, libraries, and hotels, my having broken the chain that for centuries linked my forefathers to the soil . . . Strange thoughts are coming to me." He told Cristina that "the troublesome illness that forced me to leave my diocese and come here is only now acquiring meaning."
It is easy to see Silone's irrational longings for a lost world in the experiences of Don Paolo. The author applies the nostalgia in heavy doses. In one scene Don Paolo is sitting by a warm fire in the inn with peasant men, women, children, and their dogs telling stories that he reads from his breviary. For Silone, these scenes satisfy what the contemporary writer Richard Rodriguez calls the "hunger of memory."
But Bread and Wine is more than just another celebration of the virtues of rural life or the nobility of the peasant worldview. As Silone knew all too well, it is not easy to return to the darkness of the cave once one has basked in the sunlight. It is even harder to convince men and women shaped by an ancient way of life to see the need for progress. As we will see in our next installment in this series, the life of an intellectual in a peasant community can also be a lonely one.
John Fea is Executive Editor of Current