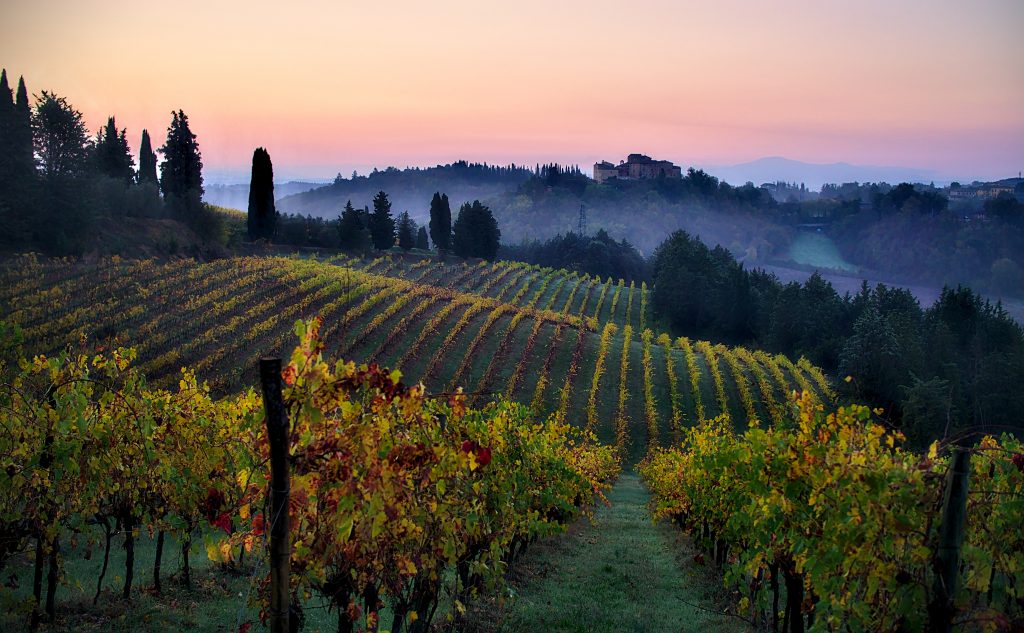 WikiMedia Commons
The first in a series of meditations on Ignazio Silone's Bread and Wine
In 1932, the German sociologist Max Herbert Boehm observed that cosmopolitan life has always existed in "compromise with nationalism, race consciousness, professional interests, cast feeling, family pride, and even egotism." For every Thomas Paine—that self-described "citizen of the world"—there have been millions of men and women whose ways of improvement have led them home. In the messiness of everyday life the Enlightenment idea was often impractical. It demanded a style of living that only a handful of elite intellectuals could attain. And of course there have also been billions of people who never left the ground upon which they were born and spent their lives without the kind of learning that might take one places—either physically or imaginatively.
Four years after Boehm published his thoughts on world citizenship the Italian socialist Ignazio Silone released Bread and Wine (1936), a stinging criticism of Mussolini's Italy. Silone finished the novel in exile. It was initially published in German and sold in Switzerland with an English translation appearing in 1937. An Italian version of the novel was released in 1955, but not before Silone revised it to rid the text of the "sarcasm" and "melodrama" stemming from his anti-Stalinism. (In the "Author's Note" to the revised edition, Silone described the "horror and disgust" he felt "at having spent the years of my youth in the service of a revolutionary ideal that was turning out to be nothing but 'red Fascism.'" He believed his emotions got in the way of what he called "calm narration.")
Silone writes with a deep and abiding sense of place. Nearly all his work is set in the Catholic towns and peasant villages of central Italy's Abruzzi region, a place social critic Michael Walzer has described as both a geographical location and a "moral world." The central character of Bread and Wine is Pietro Spina, a socialist intellectual and activist who is fleeing Mussolini's fascist regime. He is a child of the Abruzzi trying to find his way back home. After he is banished from Italy for his radicalism, Spina bounces around Europe fomenting revolution and taking refuge with socialist cells in France, Switzerland, and Luxembourg.
Silone's story begins with Spina's return to the Abruzzi. "I came back in order to breathe," Spina tells Nunzio, an old classmate helping him with his transition back to Italy. "You see, even when I was abroad the reality in which I lived my mental life was here, but gradually that reality became a dream, an abstraction. I had a real need to feel the ground beneath my feet again." Sometimes, as Spina's friend Don Luigi reminds him, "the young find that the bread and wine of their home have lost their flavour and they look elsewhere for their nourishment. Only the bread and wine of the tavern at the crossroads of the great highways can assuage their hunger and their thirst. But man cannot spend all his life in taverns."
Nunzio arranges for Spina to hide out and nurse what appears to be a form of tuberculosis in the mountain village of Pietrasecca. But there is one catch. He must disguise himself as a priest. And so the journey begins. While most literary critics interpret Bread and Wine in the context of Silone's socialism and the historical realities of Italy under fascism, this is also a novel about the power of place, the possibility and limits of what I have described elsewhere as "cosmopolitan rootedeness," the virtue of ordinary people, the sense of isolation and loneliness that often comes with the pursuit of an intellectual life (Silone once said that he was a socialist without a party and a Christian without a church), and the prophetic witness of the Christian church (or lack thereof) in the face of injustice and tyranny.
In his 1986 Introduction to the Signet Classics edition of Bread and Wine, public intellectual Irving Howe asked, "What can such a work mean to younger readers who have lived through other times, other troubles—readers, say, for whom Mussolini may be just a name and the Second World War, not even a memory?" Decades removed from his original reading of Silone's masterpiece, Howe found himself "moved in a new way" by the novel." For him, it was no longer just a "story about an antifascist desperately searching for a path to effectiveness, but also a meditation—sad, humane, compassionate—on the terms of our life."
I hope you will join me over the course of the next several weeks as I take up Howe's challenge and use this space to meditate on the moral imagination of Ignazio Silone as expressed in Bread and Wine.
John Fea is Executive Editor of Current