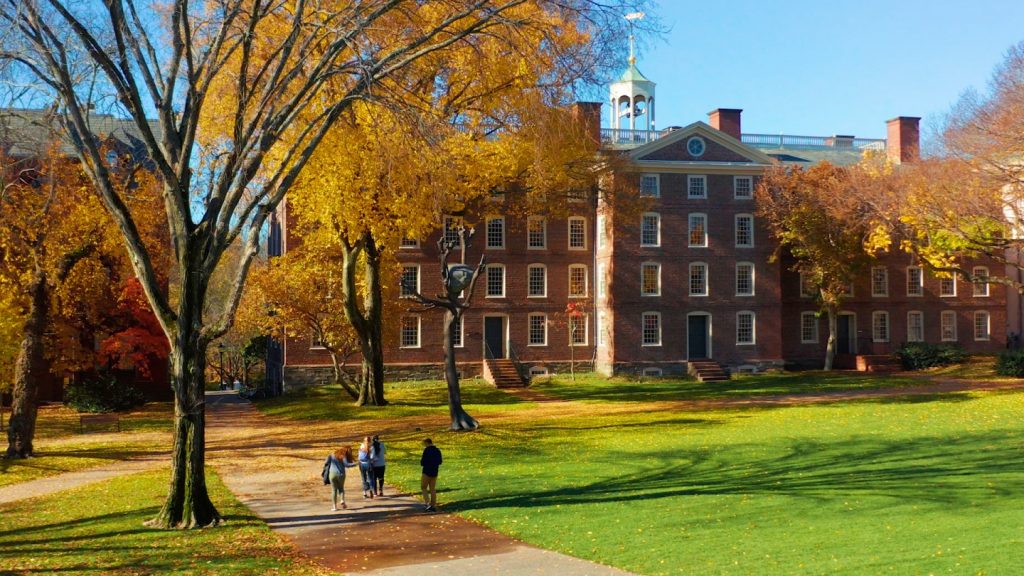 Dan Williams is a Current contributing editor, an Anxious Bench contributor, and a professor of history at the University of West Georgia. In recent piece at the Anxious Bench, Williams reflects on all he has learned about his faith from secular historians. Here is a taste:
My historical studies in graduate school forced me to reevaluate my beliefs, especially after I switched my primary field of study from the history of the ancient Mediterranean world to American political history. At first, the uncomfortable ideas that I encountered led to a crisis of faith of sorts as I tried to come to terms with the discrepancies between what I believed and what I was learning, but eventually, instead of taking me away from Christ, my readings in African American history, gender history, and the history of the marginalized gave me a perspective that was more authentically Christian than what I had before.
Only one of my Brown University graduate school professors who assigned me readings about African American history, the history of poverty, and the lives of the marginalized identified as a Christian, and none were evangelicals, but in many ways, their interest in studying the lives of those who lacked political power reflected the concerns of Jesus to a much greater degree than my earlier interest in studying the rise and fall of empires did. The Bible has a great deal to say about imperial ambitions, none of which is positive. It is the Bible, after all, that chronicled the tears of the oppressed long before any secular historians became interested in the topic. So, one of the Christian principles that I learned from secular liberals in the academy was a realization that we're more likely to see God's story in the lives of the marginalized than in the statecraft and political decision-making of the powerful.
Another Christian lesson I learned was that Christianity cannot be equated with white American churches. African American Christians read the Bible, go to church, and pray to the Trinitarian God even more often than most white Christians do, according to several studies that have been done on the topic. Before I began studying history in graduate school, I often equated a white conservative version of Christianity with the totality of American Christianity, but my graduate studies led me to see how wrong I was. I had a distorted view of Jesus's church before my Ph.D. studies, which meant that I had a distorted view of Christ.
My graduate studies also helped me to see how many of the things that I had made part of my worldview were erroneous. For instance, before my graduate school studies, I held the view of my conservative Christian subculture that both the United States and Western Europe had experienced a long moral decline over the past century. Francis Schaeffer's How Should We Then Live? was one of my favorite books from my high school years, and I accepted its historical narrative. But I realized in graduate school that the reality was much more complicated. Moral norms certainly changed over the years – some for the better and some for the worse – but a linear moral decline was hard to trace, even on issues of sex, let alone race. Especially when the coerced sex that accompanied enslavement was factored into the equation, it was hard to say that the sexual behaviors of early nineteenth century America were so much better than those of the late twentieth century, and this complicated the picture that I had had of the moral decline of an erstwhile Christian America. I eventually realized that a theology of original sin should lead us to expect a lot of depravity in the past as well as the present, and that my earlier view of Christian nation that had lost its moral and theological moorings was more reflective of conservative nationalism than genuine Christian theology.
Read the entire piece here.