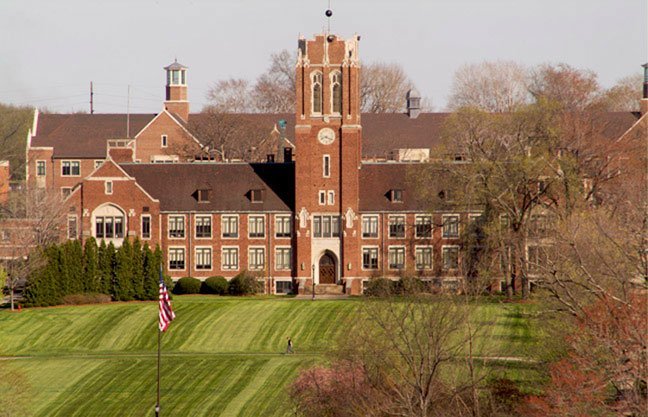 Get up to speed here.
The "special committee" of the Grove City Board of Trustees" has issued its report on "wokeness." Read the entire report here.
Some highlights:
The report affirms Grove City College's identity as Christian college that "pursues biblical truth; has a "conservative disposition"; and contributes to "classical liberalism."
Grove City College's views on the "fallen human condition" has, in "certain instances…drifted into CRT advocacy." (Italics mine)
The report re-affirms the board's categorical rejection of Critical Race Theory and "similar 'critical' schools of thought."
The report affirms that "striving after justice and its object, the common good, should be rooted in divine revelation and natural law–not in critical theory or its popular variants."
Grove City rejects CRT because it "evaluates people on the basis of race" or "whiteness"; condemns people based on the color of their skin; "detects aggression where none is intended;'" "corrodes a 'close-knit family environment';" is inseparable from political activism; and is "impervious to rational argument." (Is this an actual description of CRT or a description of what fellow conservatives characterize as CRT?).
The report distinguishes between the "academic freedom" of the individual professors and the "institutional academic freedom" of the college.
The report criticizes a course titled EDUC 290 because it is "ideologically one-sided and effectively promoted pop-CRT" by requiring students to read Ta-Nehisi Coates, Robin DiAngelo, and Ibram X. Kendi. (This is like saying that a course on women's history must have books about men's history or a course on the history of capitalism must have books written by socialists and communists. I am guessing–only guessing–that courses on conservatism at Grove City do not include books written by non-conservatives). But don't fret GCC anti-wokers, there is "good news" here! Apparently only 15 students took EDUC 290–seven the first time it was offered, and eight the second time it was offered. Whew! The anti-woke crowd can rest easy knowing that the damage was minimal. 😉
EDUC 290 will be replaced with another course that will consider CRT "in light of the College's vision, mission, and values." I am guessing that Ed Breen, the chairman of the Grove City College board, will not be teaching this course. 😉
The report apologizes for not monitoring the college's Director of Multicultural Education and Initiatives closely enough. He apparently showed a TED Talk on "whiteness" during a training session for residential assistants. But there is more "good news"–the TED Talk was apparently "the only time race was highlighted during the two-week RA training program." Whew! I guess GCC dodged a bullet there. A Ted Talk only takes a few minutes. 😉
The president of Grove City College, Paul McNulty, has disbanded an Advisory Council on the recruitment of minority students. It is apparently not needed anymore.
The anti-woke wing of the Grove City College community is upset that the college has an Office of Multicultural Education and Initiatives. But once again, the anti-woke crowd can rest easy. The office only has one employee and it has a very small budget. No need for alarm. But just to be safe, the office will be "reconstituted and renamed to better fit its student-assistance mission, and to prevent veering into co-curricular activity."
The report says that GCC's invitation to Jemar Tisby was a big mistake. (But he does have an MDiv from Reformed Theological Seminary). By the way, Tisby no longer works for Kendi's organization.
The report says that President McNulty will "take appropriate actions" against anyone who demonstrates "misalignment" with the college's values. (What does this mean?)
Again, read the entire report here and draw your own conclusions.