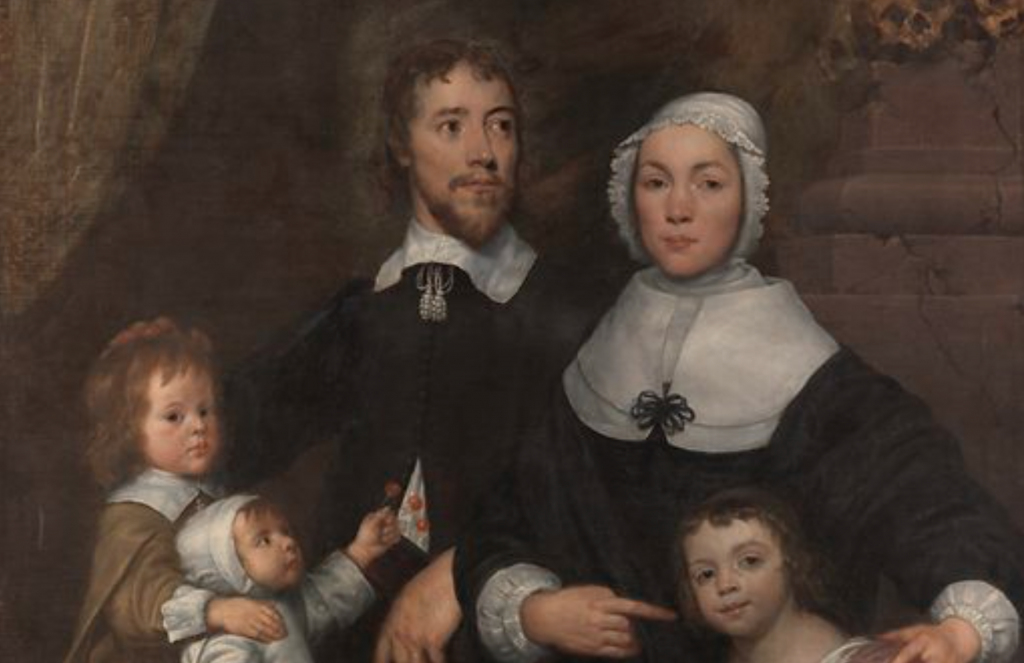 350 years on, Anne Bradstreet's poems still speak
This year marks 350 years since the death of Anne Bradstreet (1612-72), America's first published poet. Finding that claim too improbable to absorb, my students sometimes mishear it as "America's first published woman poet." But the real truth is that some poor fellow has to be content to go down in the record books as "America's first published male poet," as Bradstreet got there first.
And America got off to a very good start. Despite the passage of time, Bradstreet's poems hold up extraordinarily well. They still have the power to move readers. Any list of America's greatest poets must include her.
Bradstreet was also a Puritan. She was born in Northampton, and while still living in England she came to know the Reverend John Cotton, who would go on to become a leading minister in Boston. In an autobiographical reflection Bradstreet confessed that when she was in her early teens she had a period of sinful rebellion in which she preferred worldliness to devotion to God, having set her heart on the "vanity and follies of youth."
Then came a life-altering event: "About 16, the Lord laid his hand sore upon me and smote me with the small pox." In a classic Calvinist way, she hints that she had been inordinately fond of her good looks and that the Almighty had punished her with an illness that left her with some scars. In this spiritual way of seeing things God's gracious intention was to teach her the sanctifying lesson that inner character is more important than outward beauty.
As the prospects for Puritans in England began to look less promising Anne and her husband Simon emigrated to America in 1630. They were among the founders of the Massachusetts Bay Colony. Its first colonial governor was John Winthrop and Bradstreet would have heard his famous oration in which he declared that "we shall be as a city upon a hill."
Nevertheless, my students also sometimes find it hard to believe that Bradstreet really was a Puritan. People never seem to insist that those living in Bohemia must act like "bohemians," yet somehow they tenaciously cling to the erroneous assumption that all Puritans were "puritanical."
Bradstreet was not puritanical. She married at the age of sixteen. She and Simon had eight children. With undiminished ardor Anne wrote Simon a love poem at the age of sixty that any man would be proud to receive. It even anticipates contemporary American spoken word poems in its playful tone of boastful, bragging swagger. It begins:
If ever two were one, then surely we.
If ever man were loved by wife, then thee;
If ever wife was happy in a man,
Compare with me, ye women, if you can.
Nor was Bradstreet some kind of gloomy, serious soul. I laugh out loud at her comic poem "The Author to Her Book."
She was also highly educated. Once again, it would be wrong to assume that that statement needs limiting or qualifying by adding "for a woman of that time period." Not least impressive was her knowledge of classical authors such as Homer, Aristotle, Virgil, and Plutarch. Defying later stereotypes about Puritans, Bradstreet's poems often drew favorably upon Greek and Roman mythology. In fact, the title of the book that made her America's first published poet was an allusion to Greek goddesses, the daughters of Zeus, The Tenth Muse (1650).
Perhaps most surprising for my students, Bradstreet could even champion the cause of women in a proto-feminist sort of way. With a mischievous twinkle in her eye she reminded chauvinistic males that just a few decades earlier they had been bowing before Queen Elizabeth I:
Let such as say our Sex is void of Reason
Know 'tis a Slander now, but once was Treason
One of the main reasons people continue to connect with Bradstreet's poems, however, is because so many of them are so poignant. Like many Americans today, she often wrote poetry as a way of processing painful life events. She wrote a poem every time one of her grandchildren died. The one for her namesake, "In memory of my dear grand-child Anne Bradstreet. Who deceased June 20, 1669, being three years and seven months old" begins:
With troubled heart & trembling hand I write,
The Heavens have chang'd to sorrow my delight.
"Before the Birth of One of Her Children" was written as a way to manage her not irrational fear that she might die in childbirth. Year after year Bradstreet faced down her fears and sorrows by picking up her pen.
One of my favorites is "Here Follows Some Verses upon the Burning of Our House July 10th, 1666." It reminds me of the biblical Psalms in the way it allows raw emotions to have their say before relativizing them by reminding herself of eternal truths.
And, yes, she also wrote devotional poems. I read scholars who claim that Bradstreet only said pious things because she "had to," given her times—that such theological affirmations do not reflect the "real" Anne. Such comments, however, just reveal the narrow limitations of those scholars. Anne Bradstreet contained multitudes.
As was the Puritan custom at that time, Bradstreet's simple burial plot contained no memorial stone or epitaph, and the exact location of her grave is unknown. Yet she has a lasting memorial in her poems. Another one opens:
This Book by any yet unread,
I leave for you when I am dead
And, wonderfully, that book still exists for us to enjoy today. Take and read. Though Anne Bradstreet has been dead for 350 years now, she yet speaks.
Timothy Larsen teaches at Wheaton College and is an Honorary Fellow at Edinburgh University.  He is the author of John Stuart Mill: A Secular Life and the editor of The Oxford Handbook of Christmas.