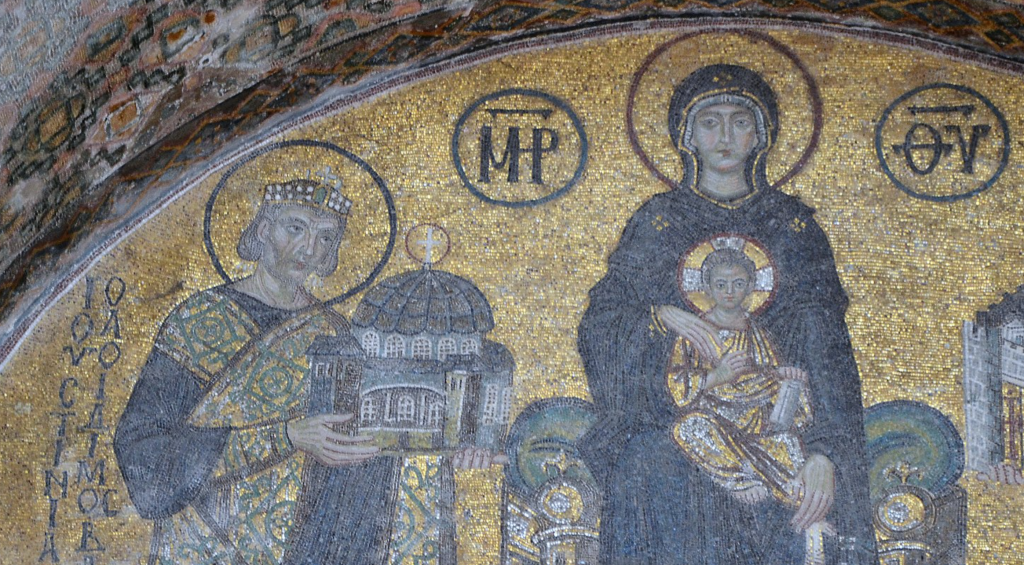 A life crafted from what's on hand
From his earliest days of play my youngest son was a collector, clutching handfuls of matchbox cars to his chest or stacking piles of picture books into the corner of his crib. But the year he started preschool the collecting took on a new dimension. Every day he would leave for school with his sagging red backpack extending from his shoulders to the backs of his knees, and when he came home it would be stuffed with treasures he had squirreled away. In the evenings, like an archaeologist, I would sift through the content in his backpack, searching for clues to his days.
I liked to take out the treasures and arrange them in front of me on the counter: a smooth and speckled rock; a faceted plastic gemstone, bright pink and translucent; a forked twig wrapped in yellow string; lengths of paper joined by masking tape and rolled like a scroll. The first time I asked him what they were for, these things in his stash, he answered, "for a craft," and this quickly became a common refrain in our house. Breaking down a cracker box to recycle the next day, he showed up at my elbow, eyebrows raised expectantly, his blue plastic glasses pushed high on his nose.
"Can I have that?"
"What for?" I asked.
"For a craft."
When I went into his room to help him tidy up, I found little stashes of treasure: a fragment of an old balloon string, two or three rubber bands joined by paper clips. When I held them out to him, questioning, he shrugged. "For a craft."
Occasionally, these crafts materialized, and he'd come to me with a creation—a jumble of paper that had been cut and taped back together or a paper towel tube circled by drinking straws and rubber bands. He would lift them up to me, arms outstretched, expectant, and I would smile and accept them gladly. Made to please both him and me, these creations had a kind of honor in their triviality.
There were moments of exasperation, too, of course. I hid the toilet paper tubes under less desirable trash in the trash bag; I threw away the lengths of paper rolled up under his bed. But then one night, deep in the bricolage of an evening, I saw myself in him. Last night's chicken had become the next night's tacos; a stray comment about another kid at school became a moment to talk about friendship; a grandparent called, and I passed the phone to my kids and created 10 minutes of quiet for me.
In the middle of this haphazardly assembled evening, I thought, I'm making a night, right before the thought was replaced by one bigger: I'm making a life.
I had to laugh. Like my son, I had crafted a life out of shoestring and scotch tape, and we lived in the chaos of this improvisation.
Around this time I visited a friend in Istanbul. Our mood was light; my friend and I walked arm in arm against the cold wind. We laughed so much. We toured the Hagia Sophia the day before Thanksgiving. The Byzantine basilica turned mosque turned museum had a grandeur that overwhelmed me: the soaring arches, the buttery walls, the height of the dome accentuated by a fleet of massive low-hanging chandeliers. The space was filled with the murmuring of tourists. As we exited out one of the smaller doors, I turned back for one last look, and there over the door was a mosaic.
In the scene depicted, the Emperor Justinian held a miniature of the Hagia Sophia, as small and trivial as a dollhouse, in his hands. He was offering it, arms outstretched, to Mary, holding baby Jesus in her lap. I started to cry. I had almost missed it. Made to please both God and man, the basilica's grandeur was unmistakable, but so much of the honor was in its making.
I think I saw, in that moment, that the bricolage of a life, its scraps and improvisation, is not silly for the insignificance of its pieces nor even embarrassing for its chaos.
I have hoarded my own treasures, the loose collection of parenting books and experience, the heel of the bread turned inward on the peanut butter sandwiches. The hungry desire to pull a child close exists alongside the ache to be alone, and both are harnessed to shape the experience of a day. A quilt gets draped over the table to create a hidden space for the kids to play. A book props open a window. Scotch tape and shoestring. But there's honor nonetheless.
Sarah Huffines is Associate Professor of English at Covenant College in Lookout Mountain, Georgia