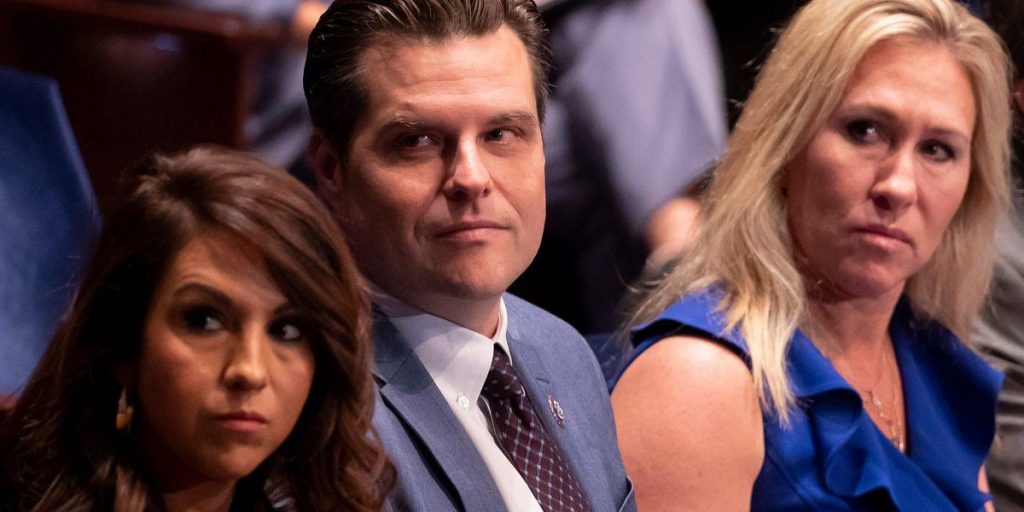 There members of the Congress who love Russia. Here is William Saletan at The Bulwark:
After years of defending a pro-Putin American president and dismissing Russia's interference in American elections, Republicans have returned to their old shtick: accusing Democrats of being soft on Russia. Their hypocrisy is galling, but the bigger problem is that their depiction of the two parties is backward. In polls, Republicans are more dovish on Russia and Ukraine than Democrats are. And in Congress, the purveyors of isolationism, appeasement, and Russian propaganda are on the right, not the left.
Since Russia invaded Ukraine, the House of Representatives has voted on three measures specific to the war. The first vote, taken on March 2, was on a resolution that endorsed sanctions against Russia, reaffirmed Ukrainian sovereignty over territory seized by Russia, advocated military aid to Ukraine, and pledged to support the Ukrainian resistance. All six members of the progressive "Squad"—Reps. Jamaal Bowman, Cori Bush, Alexandria Ocasio-Cortez, Ilhan Omar, Ayanna Pressley, and Rashida Tlaib—voted for the resolution. So did Rep. Barbara Lee, the Democrats' foremost opponent of military spending. Not one Democrat voted against the resolution. But three Republicans did: Reps. Paul Gosar, Thomas Massie, and Matt Rosendale.
On March 9, the House passed a bill to suspend oil and gas imports from Russia. Five of the seven Democratic leftists voted for the suspension. The two who voted against it—Bush and Omar—were joined by 15 Republicans who also voted no. In addition to Gosar and Massie, this time the list included Reps. Andy Biggs, Dan Bishop, Lauren Boebert, Madison Cawthorn, Scott DesJarlais, Matt Gaetz, Louie Gohmert, Marjorie Taylor Greene, Glenn Grothman, Clay Higgins, Bill Posey, Chip Roy, and Tom Tiffany.
Read the rest here.