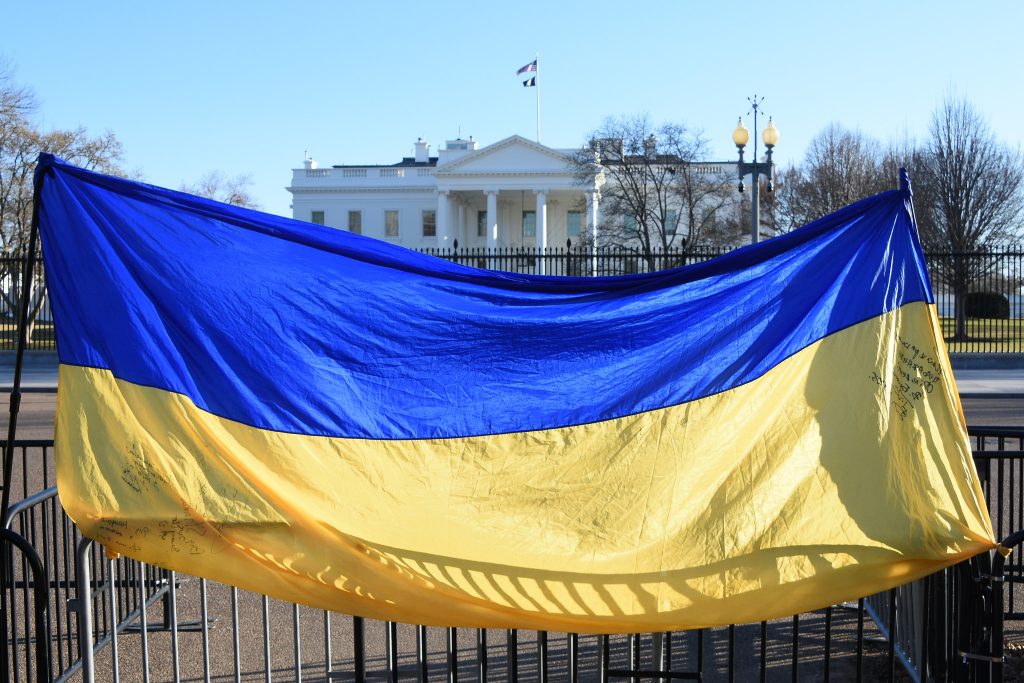 In the midst of autocratic threat, vision sharpens
Here at the end of the end of history, with Russian missiles pounding out time, my mind veers back to the last years of Brazil's dictatorship, in the early 1980s, when democracy's return was imminent and authoritarian rule immanent—everywhere at once; gauzy and soft: one more notorious case of the velvet glove cloaking an iron fist.
I was a kid, so what did I know? I knew what kids know. That was Presidente João Figueiredo on the wall of the classroom, the last of the string of generals who ruled the country from 1964 to 1985. His portrait radiated warmth; he looked nothing like the Russian strong men I feared. So why was it so creepy to see those eyes smiling out at us day after day?
It's pretty simple: I sensed—as children do—where the power lay. I listened while my dad and other expats talked. Figueiredo's picture was an icon beaming a strength and presence that were not pretend. He and his regime controlled our visas. Their soldiers manned the checkpoints that could manhandle us. Their functionaries could pilfer our funds whenever they required the next fee. We were theirs for the taking, an obscenity for which self-authorizing power had cleared the way.
Brasília, the nation's capital, was a hot and long eighteen-hour drive to our east. But nothing made me feel more secure than knowing the U.S. embassy was, even so, somehow near. We were Americans, after all. Help could be on the way, if it came to that.
It never did. It wasn't that we felt the daily threat of arbitrary power, exactly; no one we knew had suffered in severe ways. It was more the knowledge that, given the nation's politics, this power could be a threat, one to which we would not prove equal.
Our Brazilian friends and neighbors embraced us entirely—the precise opposite of threat. But the gulf between them and the government—a government that didn't somehow seem theirs—was hard to grasp. It felt wrong. Or at least off.
At what we did not yet know was the end of the Cold War, plenty of Cold War feeling charged the air. I listened not only to expats but also to a neighborhood friend named Celso, fifteen years my senior, who was attending night school to become a lawyer. He liked to talk politics and I, a high schooler, did too. He schooled me in something about which I knew little: the dangers, delusions, and deceptions of the guy I thought was kindly and kind of cool: Uncle Sam (not to mention his smiling nephew Ron, the current occupant of the White House). The story Celso told about our world was thicker and deeper and more disturbing than I could grasp. Or was willing to grasp.
Years later another friend, the Brazilian historian Henrique Alonso de A. R. Pereira, summed up the story with scholarly precision in the last two sentences of his 2015 book Os Estados Unidos a a Aliança para o Progresso (The United States and the Alliance for Progress): "During the 1960s and early 1970s the Latin American continent was swept by a series of coups d'état that implanted fierce military dictatorships. Many of these coups had considerable and significant help from the American government." The understated irony of that final statement is intended to jar.
And it does. The democratically elected leaders of my country had helped empower a menace to its own vaunted ideals—and, more immediately, to those willing to fight for them. I did not know then that under Brazil's dictatorship hundreds of citizens had been "disappeared" and many thousands more tortured, imprisoned, and repressed. In the early seventies, the dictatorship's darkest stage, one future Brazilian president, Dilma Rousseff, was captured and tortured for her part in a revolt against it. Another future president, Luiz Ignácio Lula da Silva, was imprisoned a few years later for daring to lead a strike.
Sweeping censorship shut down speech, shut down song. The future Minister of Culture, the singer/songwriter Gilberto Gil, was imprisoned for several months without ever being charged, and was then forced into exile. He had been among those who dared not only to voice criticism of the regime but to express their protest artistically. It was too much, apparently—too much for a sclerotic autocracy captivated by delusions of its own salvific law-and-order goodness.
But despite its best intentions to eliminate such expression, the dictatorship, in explosive tension with the broader revolutionary vortex of the age, helped create the conditions that gave shape to one of the most enduring achievements in the history of Brazilian music—and, for that matter, the world's music: the storied album Clube da Esquina ("The Corner Club"), this year marking its fiftieth anniversary. It is a triumph of popular art and democratic hope. Milton Nascimento, thirty years old and on his way to international fame, assembled and guided what was later described as an artistic collective, bringing together singers, composers, musicians, and poets for one of the most innovative and representative expressions of an era whose meaning defies understanding apart from song. In the words of the anthropologist Paulo Thiago de Mello, Clube da Esquina was "an adventure in love founded on friendship." Amidst a very present darkness, the music was lit by hope.
It's hardly surprising that, as de Mello says, "anguish"—angústia—was at the core of the album: "It is not a sad album, not melancholic. But it has an anguish, that moment's sense of asphyxiation in the absence of liberty." The opening song (a cover of which furnishes the soundtrack of a recent Kanye tweet) describes a young man aspiring to wear "the ring of Zapata" (Emiliano Zapata, hero of the Mexican Revolution, a half-century before), but also battling fear, the desire to give up and run away. Indeed, as the songs stream by, images of escape and exit multiply: passageways waiting to be taken from the misery that had swallowed the nation, a nation where, as one song has it, "the rats are loose in your house"—veiled images of the sort the censoring overlords had forced upon writers.
But the constrictions also spawned sharpened visions of freedom, the hope the clube itself prefigured: the solidarity of friendship, of amizade, that has over these three centuries defined and centered democratic aspiration at its richest, fostering bonds from sea to sea, and across the seas—from Thomas Paine's "asylum for mankind" to Martin Luther King's "beloved community." "Man is stronger than the tide," affirms Milton in one song. And the album's very last line, at the close of its twenty-first track, delivers its culminating and defining image: "I run to meet you." This is not retreat into isolation. It is advance into communion.
And it is advance not out of history but deeper into it. The end of history is not at hand. What is at hand is the ongoing battle for the dignity of life together in mutual honor, in the honesty of disagreement but the hope of peace. The Ukrainians have, with no time at all on the clock, offered us the miracle of democratic awakening. If we can stir ourselves to accept it, we might join the clube in professing that "every day, every day of warmth / is always one more day to remember / the mountain range of dreams the nighttime erased." 
Eric Miller is Professor of History and the Humanities at Geneva College, where he directs the honors program. His books include Hope in a Scattering Time: A Life of Christopher Lasch, and Brazilian Evangelicalism in the Twenty-First Century: An Inside and Outside Look(co-edited with Ronald J. Morgan). He is the Editor of Current.