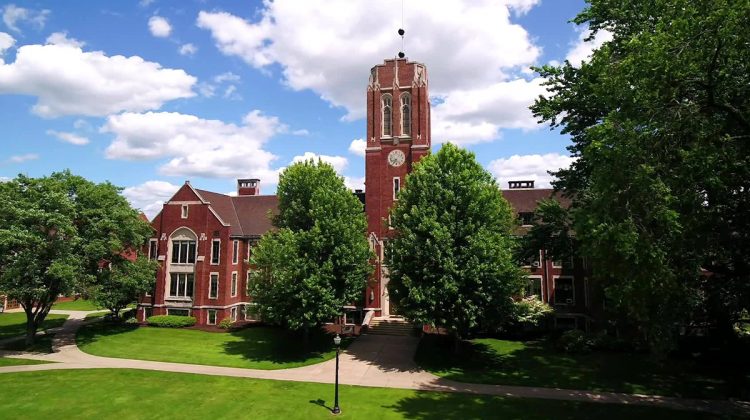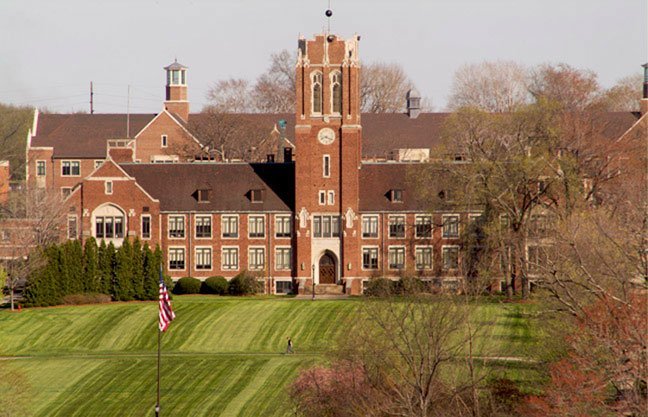 We have covered this story here and here. Now a group of former students, students, and friends of the college have published a Facebook petition 'regarding recent controversies over Critical Race Theory and conversations about race at the college."
It reads:
Recently, we became aware that the board convened a committee to "review alleged instances of mission-drift, summarize facts, identify remedial actions already implemented by President McNulty, and recommend any additional measures that may be appropriate."
As part of that statement, the board stated: "In particular, the Board categorically rejects Critical Race Theory and similar "critical" schools of thought as antithetical to GCC's mission and values." 
As a part of the board's review, we want to add our voice to your deliberations. In essence, our request is this:
Please do not inhibit discussions of race and racism on campus and in the classroom. 
We do not write to endorse or condemn CRT as a social science theory. In fact, in many ways, CRT has become a distraction. In recent times, many topics relating to race, the history of slavery, Jim Crow laws, and so on have been artificially attached to CRT. The definition of CRT has been expanded so that it is difficult to pin it down. 
In discussions with faculty, we have become aware that some faculty may be limiting their course content to avoid allegations of teaching CRT. Under the circumstances, this is understandable but unfortunate. Legitimate discussions of race and racism should not be truncated due to fear of violating a perceived or real ban on teaching CRT. We are concerned that the board's strong statement may place a chill on legitimate dialogue and instruction on campus. We want students to be challenged and edified by an open environment. 
We commend the administration, staff and faculty for their efforts to facilitate diversity and understanding. We agree with fellow Grover and board chair Ed Breen that we "would also like to see the diversity of our student body and faculty reflect the world around us." This is not a negative or something for which to apologize. 
One way to achieve this end as well as the other ends sought by Grove City College is to stick to what has always made Grove City great. Grove City prepares students to live out their faith, build strong families, and make a difference in their vocations. Grove City helps students learn how to think, not what to think. From the classrooms to cafeteria discussions, professors invest deeply  in students to frame arguments and work through issues logically.  
We ask that the board make a strong commitment to academic freedom and not ban whole theories or perspectives. Furthermore, it is a mistake to think that hearing other voices, whether in chapel or the classroom, is indoctrination. It is an insult to students and an institution of higher learning. Let students hear. Let them think. This has been one of the great strengths of Grove City and what has separated it from other Christian institutions of evangelical conviction. 
Please hold on to the Grove City distinctives and send thoughtful, brave leaders out into the world. 
Collectively we ask: Please do not inhibit discussions of race and racism on campus and in the classroom. 
Natalie Kahler, a 1994 Grove City College graduate and the former mayor of Brooksville, Florida, is behind the petition. She writes:
As a student, I was all in. I chose the school for their stance against federal mandates and distinctly Christian academic perspective. Served as Class Officer, RA, RD, Bridge Editor, Life Advocates President, and member of Crown & Sceptre, ODK, Lambda Iota Tau, Chapel Choir, College Republicans. GCC taught me how to think and lead graciously, which I have done in many capacities, including as Mayor of Brooksville, Florida. I met and married my husband at GCC, and our daughter and son-in-law are recent graduates.
James Moore, an alumnus from Erie, PA, signed the petition:
The freedom to discuss racial issues was rarely encouraged while I was attended GCC, but the discussions I did have (particularly in my Rhetoric of the Civil Rights Movement class) was critical to developing my understanding of racial issues in America. It tested my views and allowed me to come to my own conclusions. Without that opportunity I would not be as effective a community builder, friend, or support to those I know and love as I am today. Inhibiting discussions such as those would be depriving students of opportunities to develop their own personal understanding what is potentially the most important human rights issues of our time.
Jesse Rogers, an alumnus from Cranberry Township, PA, signed the petition:
I want to be proud of my alma mater, but an institution that stifles individual thought or the presentation of objective facts, no matter how ugly, is cowardly at best and amoral at worst. This entire saga has been embarrassing and disheartening to watch.