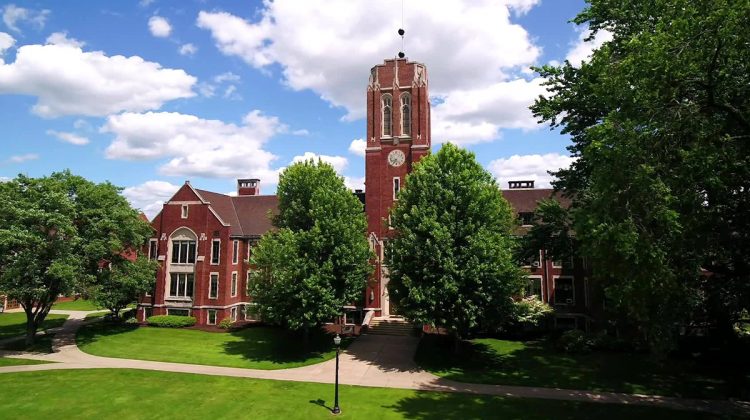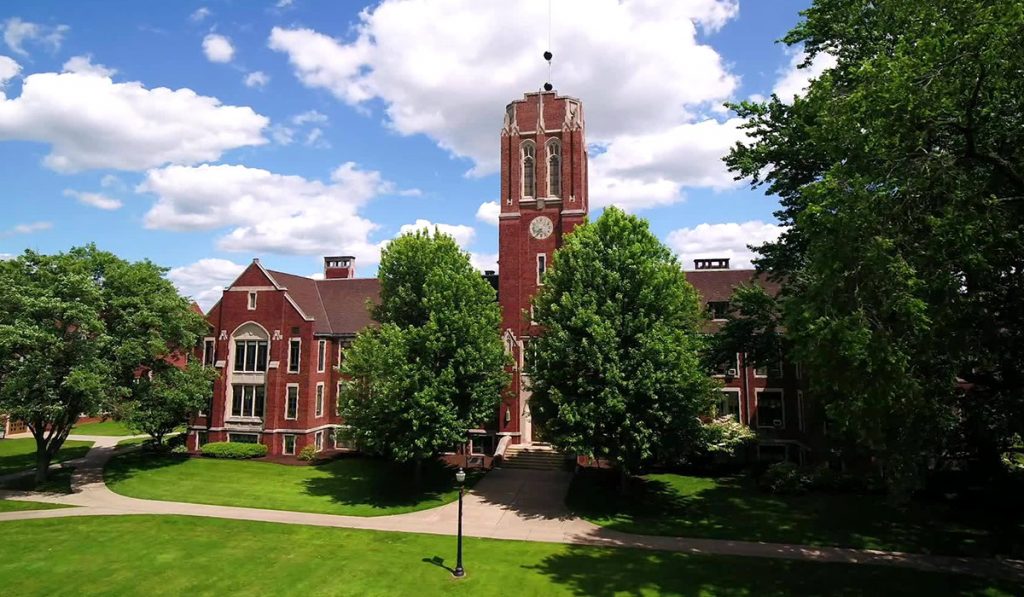 We originally covered this story here.
Colleen Flaherty gets us up to speed at Inside Higher Education.
Grove City College's Board of Trustees recently said that it had formed a committee to investigate allegations of "mission drift" on campus and recommend remedial actions where necessary.
In the same statement, the board recommitted the college to "a free society, traditional values, and the common good" and denounced critical race theory and other "critical" schools of thought as antithetical to Grove City's Christ-centered mission and values.
The board's review follows months of dueling petitions and statements from faculty members, parents and other campus groups about how the Pennsylvania Christian college is approaching diversity, equity and inclusion. In particular, the college has been accused of being "woke" and of peddling CRT.
"From what we've observed, a destructive and profoundly unbiblical worldview seems to be asserting itself at GCC, threatening the academic and spiritual foundations that make the school distinctly Christian," reads a petition signed by several hundred Grove City parents and alumni.
"That worldview is critical race theory," the petition continues, which "denies our fundamental equality, dividing humans into two categories, oppressors and the oppressed. If you are white, your nature is intrinsically racist, even if you don't know it."
A similar open letter to trustees from an unknown number of anonymous faculty members assigns particular blame to President Paul J. McNulty, a Grove City alumnus, former trustee and one-time deputy attorney general in the George W. Bush administration.
"President McNulty's approach to the issue of race has alienated the core constituency of Grove City College," the anonymous letter says.
Read the rest here.
Some thoughts:
It is worth noting that faculty who believe that Grove City College is too woke wrote anonymously. A group of faculty who opposed this anonymous missive did sign their names to a letter published in the college newspaper, The Collegian. This latter group includes political scientist Michael Coulter, historian Mark Graham, historian Gillis Harp, psychologist Warren Throckmorton, and theologian Carl Trueman. They wrote:
An "Open Letter to the Board of Trustees" (link is mine) was posted on a website and a Twitter feed on February 7, 2022, stating that it was from a group of current and former faculty.
Because students and other constituencies of the college may have read this open letter, we would like to address some concerns it has raised among the college community and publicly on social media.
First, the open letter does not speak for the faculty at large. Being anonymous we do not know who has signed it; for all we know it may be only a few faculty or a former faculty member.
Second, we also contend that the open letter is full of misunderstandings, half-truths and statements made without evidence. Such an anonymous letter with its bold claims based on insinuations and distortions is not the way Christians should address concerns in an organization. We also believe that the open letter published online will harm the college because some might be inclined to accept the open letter at face value.
Third, the open letter writers assert that they do not believe their concerns would be handled with '"professional honor" by senior administration. This attitude is quite surprising to the rest of us faculty: respect, integrity and more open communication have all been hallmarks of President McNulty's administration. Fear of "reprisals" from this administration strikes us as irrational. We have full confidence that President McNulty would engage with "professional honor" in any legitimate faculty concern.
Fourth, there are hundreds of classes, chapel events and Student Life and Learning programs each year–yet the letter's writers point to only a few disputed events. If actual mission drift had occurred, there would be more evidence for claims of CRT at the college.
This whole matter is providing an occasion for us at GCC to show our love for one another and by doing so–as Christ assures us–the world will know we are Christians. Through reconciliation, we hope to undo any discord this matter might be sowing among the GCC family.
The words of Cedric Lewis, an adjunct professor who co-teaches Grove City's diversity course, is also worth considering. Here is Flaherty:
Cedric Lewis, an adjunct professor of law at Grove City who co-teaches the new diversity course, said the class has nothing to do with CRT, a concept that originated in legal studies, and which has become a catchall for potentially uncomfortable discussions about race generally. Lewis, who described himself as Grove City's only Black faculty member, also said that no one who has publicly criticized his class has taken it or even talked to him about it. Kendi's book is far from the only reading on the syllabus, or the only perspective presented, he said, for instance.
"The purpose of the course is really to talk about some of these racial issues in a nonthreatening situation, where we can have open, honest discussions, diverse points of views, and really look at it from a Christian perspective, because that's what we do at Grove City College," Lewis said of EDU 290. "It's primarily in the education program, that's where it's held, although it's open to any student."
Lewis added, "Honestly, the whole CRT thing, to me, is much more political than it has anything to do with my course."
After reading Lewis's comments it sounds as if the anti-woke crowd at Grove City just might be opposed to any serious conversation about race on campus. Even if Grove City rejects ideas such as anti-racism, systemic racism, or critical race theory one would think that the college would still want to give its students exposure to these ideas and time to reflect on them so they can draw their own conclusions. This, after all, is the essence of a liberal arts education.
It seems like this diversity course must be understood in the context of the larger Grove City curriculum. It is one of many spaces where students are challenged to think about the pressing issues of the day and develop a Christian response to those issues. Education–even Christian education– requires a certain degree of fearlessness. Anything short of this–even at a school that upholds conservative values or only hires conservative professors–leaves the door open to fundamentalism, defensiveness, and indoctrination.
I think president McNulty gets it right when he says:
"It may sound very idealistic, but in this work, you wake up every day thinking, 'Gosh, we only have a short time to help these students get ready for the world. How do we want them to live in the world? How do we want them to think and act?…We want them to be caring, thoughtful people who are well aware of the issues and will be agents for truth and good—people who will promote the best, which we think Christian truth provides. And, essentially, that comes down to loving God and neighbor."
This is another good reminder that not all Christian colleges are the same. (I wrote about this earlier in the context of the differences between Messiah University, where I have taught for twenty years, and Liberty University). I cannot imagine the board of trustees at Messiah taking a stand against critical race theory in the way that the Grove City's board did in this letter. The faculty, administration, or board may have a few differences on CRT's usefulness in understanding race and racial reconciliation, but, as far as I can tell, the college does not have a formal position on the matter.