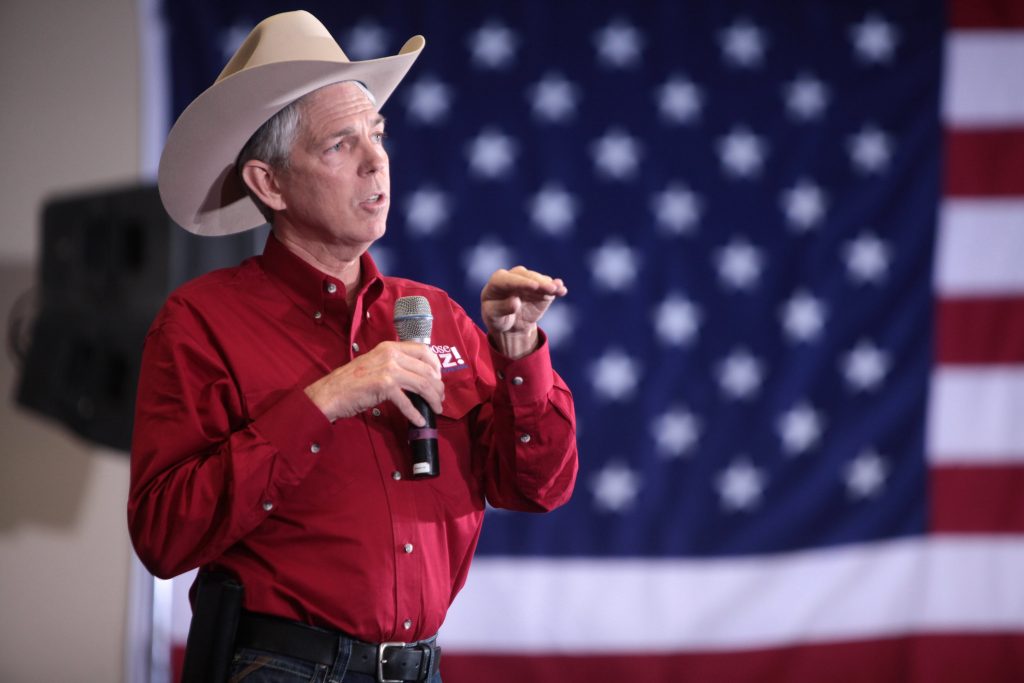 There are political forces with deep pockets trying to shape how we learn American history. What are academic historians to do?
My university is in the midst of its annual Humanities Symposium, a week-long celebration of talks and conversations designed to bring humanities-based thinking to a particular theme. This year's focus is "Reconciliation."
Yesterday I participated in a session that led to a fruitful conversation about how historians reconcile the past and the present without falling into nostalgia or presentism. I spoke about the way many on the Right are using Lincoln's Second Inaugural Address to chide liberals, progressives, centrists, and some conservatives for their hesitancy to reconcile with those who espouse junk science, anti-intellectualism, and Trumpism.
During the Q&A session, a non-historian colleague in attendance told a story about overhearing a group of people at a restaurant discussing the meaning of the American Revolution in a way that lacked nuance and at times departed from historical fact. As might be expected, these folks were using their view of the Revolution to advance a political agenda in the present.
"How do we counter this kind of bad history?" my colleague asked, with passion in his voice. "What can we do about this?

I have spent much of my career thinking about the answers to these questions, particularly as they relate to the Christian Right's manipulation of the past to advance its side of the culture wars. There was a time when I imagined building an alternative set of institutions, either outside the academy or loosely connected with a Christian college or university, to challenge the stuff Christian nationalists like David Barton, Eric Metaxas, and others pass off as "history." In my 2013 book Why Study History?: Reflecting on the Importance of the Past, I included an appendix titled "A Proposal for the Center for American History and a Civil Society." With the exception of a handful of undergraduate readers of the book who have e-mailed over the years to ask if this center ever got off the ground and whether we have any job openings, my call for this type of institution was ignored by those in the historical profession and the Christian philanthropic community. As I think about a possible second edition of Why Study History? I will probably scrap the appendix.
I answered my colleague's question at the symposium by talking about money. "I don't want to come across as an economic determinist," I said, "but there are political forces with deep pockets who want to make sure that American history is taught—to Christians and non-Christians—in a certain kind of way. I realize that I am sounding like a conspiracy theorist right now, but I don't know how else to describe what is happening." Indeed, wealthy donors are funding organizations like David Barton's Wallbuilders, initiatives like the "1776 Commission," and platforms like Eric Metaxas's radio program because they know, to quote Orwell, that "who controls the past controls the future" and "who controls the present controls the past." Millionaires and billionaires are backing local and national politicians who want children to learn an American history characterized by innocence and exceptionalism. And they are writing laws to make sure this happens.
Academic historians, men and women with PhDs and decades of full-time writing, teaching, and thinking about the past, don't stand a chance in this environment. Barton, Metaxas, and their ilk have some of the best platforms money can buy. They have the resources to speak in a different megachurch every night, reaching thousands. Meanwhile, history professors teach 100 or 200 students a year, many of whom are only interested in fulfilling a requirement. When they are not in the classroom, they spend most of their time grading exams, attending meetings, and filling-in assessment grids.
Several years ago I read historian Johann Neem's excellent What's the Point of College?: Seeking Purpose in an Age of Reform. Neem suggests that the future of the humanities—the kind of subject matter essential to the cultivation of democratic citizens—may have the best chance of surviving outside the academy. Neem writes, "Indeed, one could walk down the street, and next to the yoga and karate studios might be a stadium generale. As do other alternative teachers, academics would also take on apprentices in anticipation that they, too, would become credentialed—perhaps through writing peer-reviewed papers for journals, or books—in order to teach." Neem adds, "Academics and their students would develop their own local and translocal networks of knowledge outside college and universities." Such a storefront approach would be similar to the coffeehouses, salons, and lyceums of the eighteenth and nineteenth centuries.
I love Neem's vision. But it too requires funding. My idea for a history center failed because it did not attract interest from donors and was not something my university was willing to support. Good history is characterized by nuance and complexity. But let's face it: Few people with money want to fund nuance and complexity because this kind of thinking does not produce immediate results or advance pet political causes. This is a shame because the renewal of these kinds of storefront lyceums has the potential of contributing to the salvation of the republic.
As for now, professional historians disgusted by the irresponsible use of the past need to keep tilting at windmills. At a recent lecture in which I sounded unusually depressed about the possibilities of bringing good history to those under the spell of people like Barton and Metaxas, historian and Current contributing editor Adam Jortner offered a word of public encouragement and rebuke in the conversation following the talk. He urged me to remain faithful to my vocation and continue to teach a responsible version of American history to all who are willing to listen. Jortner, a historian of the American Revolution and a Jew living in conservative Christian Alabama, talked about speaking the truth about the past to his local community as something that both his chosen profession and his religious faith demanded of him.
Sometimes we just need to be faithful to our callings, no matter the results. This is what I will continue to do.
John Fea is Executive Editor of Current