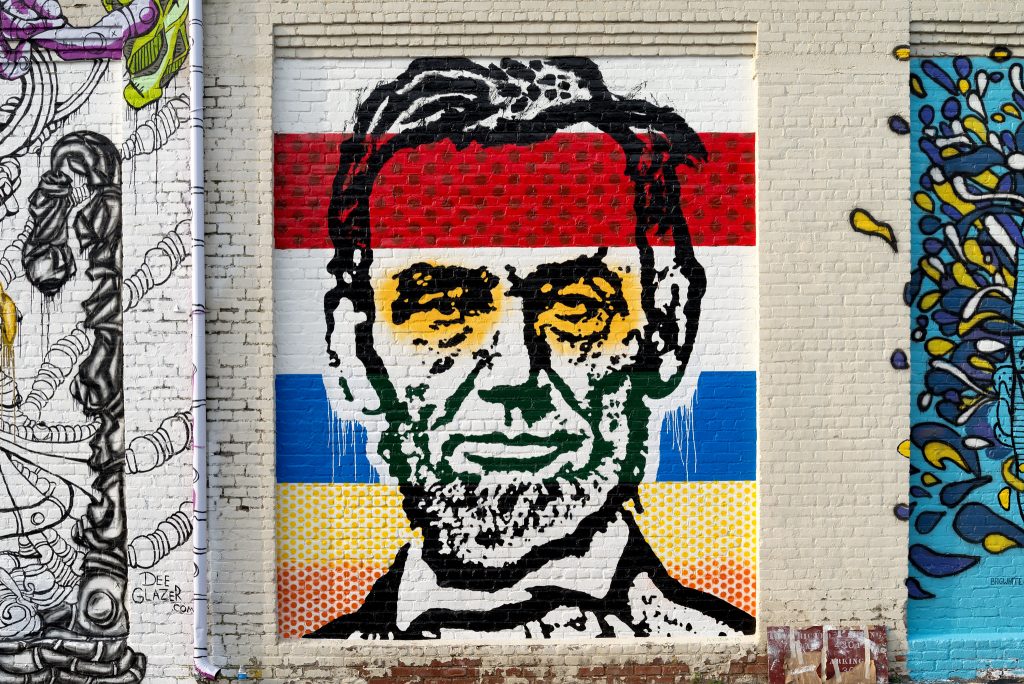 Abraham Lincoln's Second Inaugural Address is one of the most profound reflections on national unity ever uttered by an American president. I have been teaching this remarkable document to undergraduates for more than two decades. I even developed a sermon that draws heavily on Lincoln's use of the Gospel of Matthew in the address. Over the years I have preached it in churches and college chapels around the country. In an age defined by divisiveness, extreme partisanship, and incivility, it is easy to find solace and strength in Lincoln's words.
Though Lincoln was not a Christian, he was very familiar with the moral teachings of the Bible. While many Northern ministers and theologians wanted to punish the South for seceding from the Union, Lincoln recommended caution. "The Almighty has his own purposes," he said. With a Union victory all but inevitable, the president warned both northern Christian leaders and the radicals in his own Republican Party to be careful about invoking God's wrath against the nearly defeated Confederacy.
Lincoln encouraged northerners to "judge not, that we be not judged," drawing heavily from Jewish and Christian scriptures. He recommended "malice toward none" and "charity for all." He urged the Americans to "bind up the nation's wounds" in order to achieve a "lasting peace among ourselves and with all nations."
I have always taught Lincoln's 701 words as an antidote to the culture wars. I want my students to see the address as a much-needed call for civility and peace in a divided nation. In this sense, it is a powerful rebuke to the spirit of hatred and contempt that has too often defined American political life—both in 1865 and today.
But over the past few years I have come to view Lincoln's Second Inaugural in a slightly different light. Tomorrow, when I lead a discussion of the speech on the last day of my United States history survey course, I will remind students that Lincoln's plea for civility, healing, and unity came after the Civil War was all but over.
Lincoln called Americans to rally around a specific kind of country—one without slavery. National unity could only come, he came to believe, after the Union army purged the country of this immoral institution.
Lincoln blamed the Civil War on the South. Both sides in the conflict read the same Bible and prayed to the same God, but "the prayers of both could not be answered." In other words, God answered the prayers of the Union. Lincoln said it was "strange that any men should dare to ask a just God's assistance in wringing their bread from the sweat of other men's faces." The South, Lincoln added, chose to "make war rather than let the nation survive. He believed that the leaders of the slave-holding Confederacy were "insurgent agents" seeking to "destroy" and "dissolve" the Union.
Lincoln was far from civil in advancing the sacred cause of the Union. He did not appeal to the mystery of God when he ordered his generals to chase down and kill Lee's army. (Only U.S. Grant and William Tecumseh Sherman seemed to understand that this was indeed a war of attrition.) The nation needed to be restored. America's original sin needed to be purged. And Lincoln was convinced that this could only be accomplished through the shedding of Confederate blood.
As he listened to the sound of abolitionist voices in his ear, Lincoln envisioned a different America. The North was right and the Confederacy was wrong. The North won the war and the South lost. Slavery would be eliminated and the nation would experience a new birth of freedom. The postwar order would take place on his terms. There was no moral equivalency here.
The Confederacy's understanding of America was coming to an end as Lincoln took the lectern on that rainy Spring day in 1865. Now was the time to start thinking about civic healing. Now was the time to have "malice toward none" and "charity for all." Now was the time for Lincoln to urge Americans "to do all which may achieve and cherish a just and lasting peace among ourselves and with all nations."
As we think about Lincoln's famous address in our current moment, we are reminded that civility has its limits. War, of course, is never the answer. And as a Christian, I think we should always show charity to our enemies, even when we find them reprehensible. But Lincoln's commitment to a United States defined by our better angels should make us think twice about the laments over our fractured republic and the vague calls for national unity we hear from our politicians. Sometimes civility must give way to justice. It is hard to find common ground with immorality.
When the tares are separated from the wheat, and the republic is purged of the forces that seek to undermine it, perhaps Lincoln's call for national unity will be relevant again.
John Fea is Executive Editor of Current