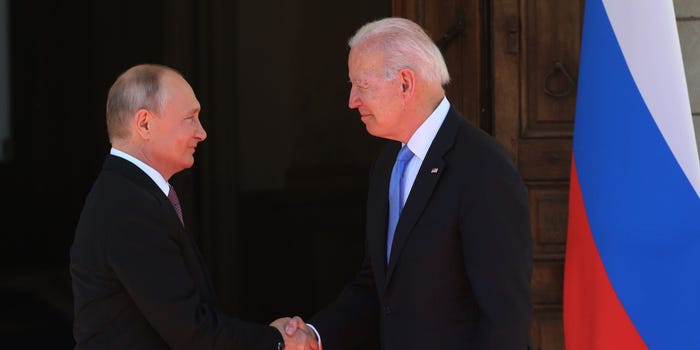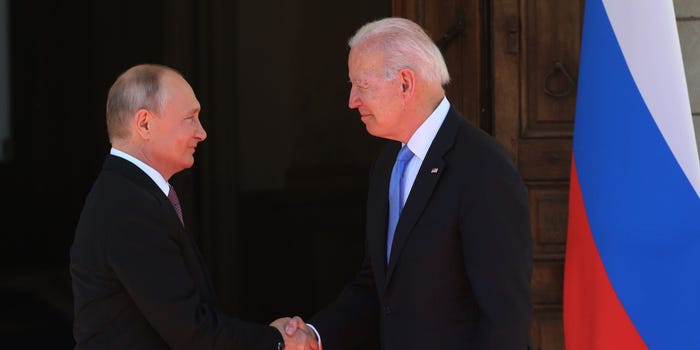 Here is the team at Politico's "West Wing Playbook":
…Biden's 2017 book, "Promise Me, Dad," largely focused on his deceased son BEAU. But it still mentioned the Russian president more than 65 times.
"While I had been encouraged by Putin's willingness to sign on to the nuclear arms treaty, I thought the Russian leader had proven himself unworthy of our trust in almost every other instance. Our meeting that day did nothing to dispel that notion," Biden wrote, recounting a 2011 meeting with Putin. "It was long and contentious. Putin was ice-cold calm throughout, but argumentative from start to finish."
Even the books Biden consumed have, to a degree, involved the Russian leader. He's read 2015's "The New Tsar" by The New York Times' STEVEN LEE MYERS and 2018's "How Democracies Die" by Harvard Professors STEVEN LEVITSKY and DANIEL ZIBLATT, according to people familiar with the president's reading.
Now, Biden is getting his chance to tackle Putin his way after watching prior presidents, including one he served, try it theirs. And as he stares down the biggest foreign policy crisis of his presidency, he is relying on his decades of researched and well-honed skepticism of Putin in this high-stakes confrontation.
Aides say it's why he's been sounding the alarm on Putin's actions vis-a-vis Ukraine for weeks, if not months. It's why he's declassified intel in an attempt to preempt those actions. And though he has repeatedly declared he would not send troops into Ukraine, he has otherwise taken an aggressive approach that has earned him praise from some unlikely corners and criticism from people like TUCKER CARLSON for potentially putting the U.S. on the path to war.
Whether it works is another matter. But the seeds of this approach — from the philosophical approach to the personnel — were planted years ago.
In 2018, Biden co-authored a 4,000-plus word op-ed in Foreign Affairs headlined "How to Stand Up to the Kremlin: Defending Democracy Against Its Enemies." His co-author of the piece, MICHAEL CARPENTER, was the former deputy assistant secretary of defense with responsibility for Russia and is now U.S. ambassador to the Organization for Security and Co-operation in Europe.
In fact, Biden's diplomatic team is stuffed with longtime aides and confidantes who he is now relying on to unite other European countries against Russia. Permanent representative to NATO, JULIANNE SMITH, was then-Vice President Biden's deputy national security adviser under Biden's then-national security adviser ANTONY BLINKEN. And the ambassador to the European Union is MARK GITENSTEIN, who has been with Biden since the 1980's.
Read the entire piece here.