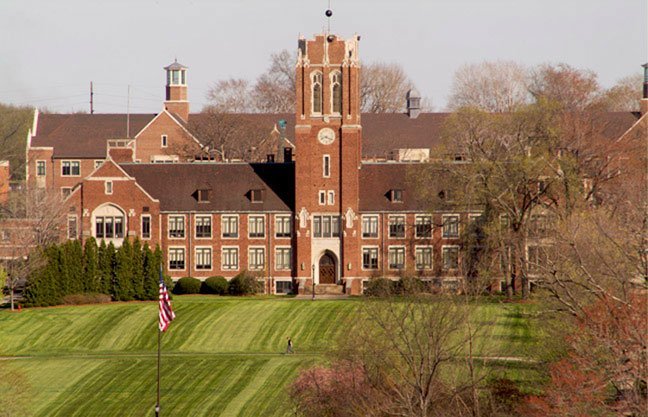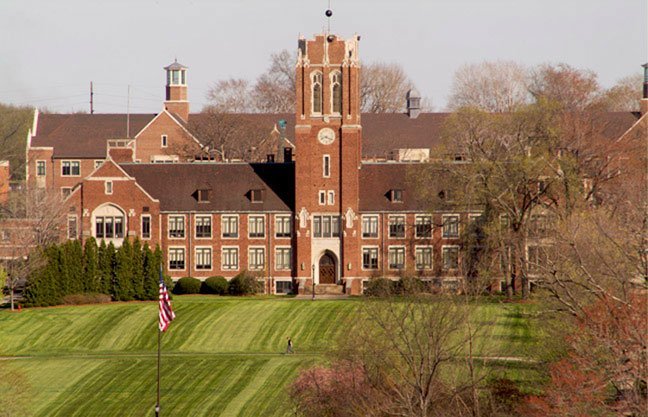 Is Grove City College, a conservative Christian liberal arts college in western Pennsylvania, promoting critical race theory? I have no idea. The phrase "critical race theory" has become such a bogeyman in evangelical and conservative circles that it is impossible for any outsider to really know whether a given school is actually teaching it.
I am not going to repeat here what I have written in the past on this issue. As I understand it, evangelicals should have nothing to fear when it comes to critical race theory. It is a helpful tool for making sense of race-relations in the United States. It is not the Gospel, nor have I ever heard any of its Christian defenders say it was the Gospel.
For more than two thousand years Christians have used secular (they used to call them "pagan") ideas to forge their theology. Think about Plato, Aristotle, the Enlightenment, Baconianism, etc…. If evangelicals still believe in spreading the good news of Jesus Christ to the world, it would seem critical race theory might be of assistance in helping them understand the culture so that they can more effectively minister in it. This has not happened. Instead, the advancement of the Gospel has given way to the culture war. And evangelicals wonder why so many young people are fed-up with the church.
As far as American history goes, I continue to encourage K-16 teachers to stop teaching critical race theory.
The debate over critical race theory has now come to Grove City. According to reporting by Newsweek's Julie Duin, it began when Jemar Tisby came to campus in 2019 to talk about his book The Color of Compromise: The Truth about the American Church's Complicity in Racism (listen to our interview with Tisby here). Guin writes:
One month later, a protest petition signed by 489 parents, alumni, donors and students claimed that "a destructive and profoundly unbiblical worldview seems to be asserting itself at GCC, threatening the academic and spiritual foundations that make the school distinctly Christian. That worldview is Critical Race Theory (CRT)."
The petition continued, "As biblically grounded Christians, we are not defensive about racism. Where it exists, we should repent of it. We are concerned, though, when our students are falsely convicted and unbiblically indicted simply because of their skin color."
Numerous parents chimed in, including one woman from Fairfax, Va., who wrote, "We sent our children to GCC for a Christian education and to escape the indoctrination, intimidation and rejection of biblical truths at other places. We did not sacrifice for CRT." Most offensive, she added, was the suggestion that "ALL white people are racists, and especially all white males."
Duin also reports on a website that lists "Christian Colleges Without Critical Race Theory." The list includes the following schools: Cairn University, Cedarville University, College of the Ozarks, Colorado Christian University, Dallas Baptist University, Geneva College, Houston Baptist University, Lancaster Bible College, Oklahoma Baptist University, Patrick Henry College, and Spring Arbor University. (Apparently Liberty University and Bob Jones University do teach CRT).
Duin's piece continues:
Grove City College President Paul J.McNulty, who has spent the past few months trying to respond to objections at his institution, says no one is betraying the school's mission or its Reformed (Presbyterian) traditions.
"It's amazing how a school as conservative as we are can be a flashpoint, which reveals how troubled people are about critical race theory," he said. "I appreciate the concern, but we need to find a way to talk about race without appearing to promote critical race theory. Of course we don't promote a Marxist position on these things. That is contrary to what we're all about."
Critics have equated critical race theory to Marxism because the former defines individuals largely in terms of group identity – race, class, sex, ethnicity, sexual preference – and the latter splits those groups into oppressors and the oppressed.
The college, which is located midway between Pittsburgh and Erie, Pa., has been debating the issue for a year and a half. Last week, a group of faculty – dissatisfied with the lack of progress on the matter – threw down the gauntlet to Grove City's Board of Trustees in a lengthy statement. It accused McNulty of actions "unbecoming of a Christian college president" and of students being "encouraged to confess their white guilt" and forced into "hostile philosophies and social experimentation."
"Students were told that to exercise authentic Christian faith and truly love their neighbor, they had to confess their complicity in an unjust social order and actively join a resistance movement that affirms a worldview contrary to the legacy of key institutional figures such as the College's first President, Isaac C. Ketler, its longest-serving Board Chair, J. Howard Pew, and famed Economist Hans Sennholz," it said in part.
Plans are to present the statement to trustees at an upcoming board meeting.
McNulty called the statement "unnecessarily damaging," adding he's convinced a majority of the faculty don't agree with it.
"My door is always open," he said. "I welcome critical feedback on how we can be more biblically faithful in our work."
The effort has spawned much discussion on Twitter on accounts such as CRT@GCC with this subtitle: "Documenting the GCC downgrade." Joshua Abbotoy, a private equity lawyer in Sugar Land, Texas, who is coordinating much of the dissent, says certain faculty – whose names remain anonymous – approached him after what they felt was a lackadaisical response by McNulty to previous concerns.
Read the rest here.
In the midst of this controversy, Grove City religion professor Paul Kemeny wrote "Grove City College as a Christian Liberal Arts College." The piece appears at the website of the college's "Faith & Freedom Institute." Here is a taste of Kemeny's defense of the Christian liberal arts:
A brief review of what Grove City means when it claims to be a Christian liberal arts college may help clarify some of the recent confusion about the purpose of the college. Grove City is not a trumpet line with everyone playing the same note. In fact, the college Bulletin explicitly rejects such a perspective as contrary to the stated purposes of a genuine Christian liberal arts education: "Rather than political, ideological, or philosophical agendas, objective truth continues as the goal of liberal learning."
Read the rest here.
The debate over CRT in Christian colleges is really a debate over the purpose of liberal arts education. Those schools that ban the teaching of CRT on campus view education as a form of Christian apologetics. In other words, their default posture toward any secular theory is to show how it does not conform to a "Christian World View" and, as a result, must be rejected, even purged, from the intellectual life of the campus.
On the other hand, those schools committed to the Christian liberal arts approach understand engagement differently. The default position here is humility. This approach always asks, "What can I learn from an author or an intellectual system that might help me strengthen my understanding of God's created order, help me live a life of justice and reconciliation, and help me pursue truth?"
One approach is motivated by fear and defensiveness, the other is guided by the view that God's truth can be found in unlikely places.