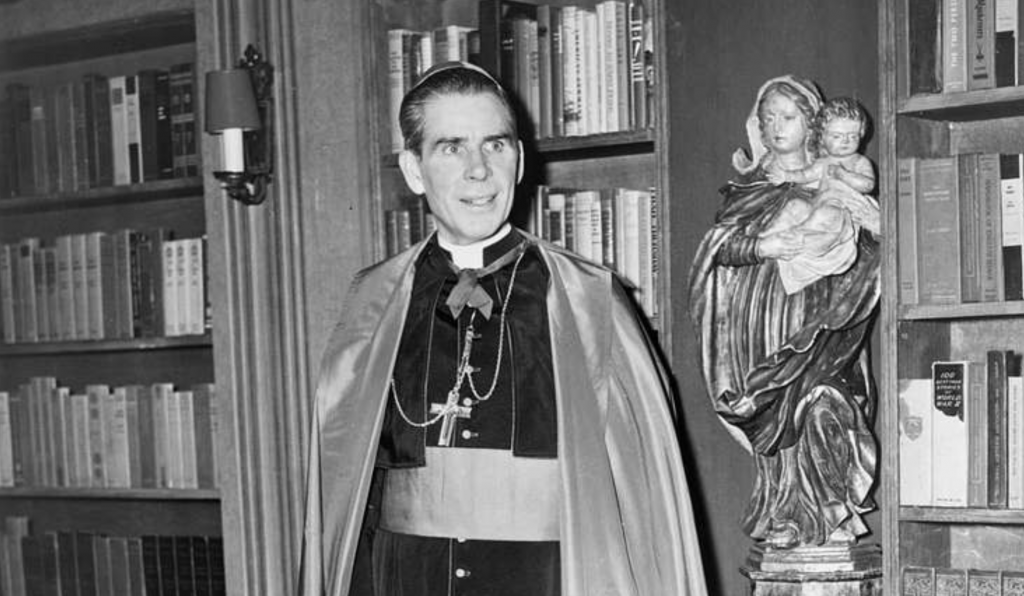 Pining for the ideological uniformity of the past does little to address the institutional needs of the present
Last November, novice politician Glenn Youngkin became governor of the state of Virginia largely by stoking fears that liberal educational elites would be imposing radical ideologies such as critical race theory on innocent (i.e., white, middle-class suburban) Virginia school children. Youngkin's election has emboldened like-minded members of the Virginia General Assembly to advance an education bill to ban the teaching of "divisive concepts" and promote citizenship education by teaching the founding documents of the American political tradition, such as the text of the debates between Abraham Lincoln and Frederick Douglass. (Oops!—they meant Stephen Douglas.). I was once able to observe such events with the smug detachment of a displaced Yankee: These things would never happen in New York State! Well, not only have they happened in my home state, they have happened in my old Catholic high school: Aquinas Institute in Rochester, New York.
Early last December a wealthy Aquinas alumnus made the news by publishing an article in The National Review about a recent visit he had made to Aquinas. The man, Robert Agostinelli, was not the average Aquinas alum. After graduating from AQ and its then affiliated college, St. John Fisher, in the 1970s, Agostinelli pursued a successful career in finance, working his way up through the likes of Goldman Sachs and Lazard Freres. He is a millionaire many times over.
The Aquinas Development Office courted Agostinelli for years. Last November he finally accepted an invitation to visit the school and share his life experiences with Aquinas students. After crediting his financial success to the sound moral instruction he received at Aquinas, he warned students to beware of the threats to traditional Catholic morality posed by radical ideologies such as critical race theory. At that moment several students walked out. Agostinelli retained his composure, continued his talk, and carried on with the evening as planned. This was the start of the culture wars coming to my old school.
A few hours after Agostinelli's departure Aquinas president Anthony Cook sent an email to parents, students, and alumni apologizing to those who may have been offended by the opinions expressed by a recent visiting speaker (unnamed in the email). President Cook promised to address this very serious matter in a more formal manner at the next student assembly, and offered counseling services to those offended by Agostinelli's comments. The school canceled follow-up events scheduled as part of the courting of this wealthy potential donor. Agostinelli has since made it clear that he has no plans to give to Aquinas.
The controversy over the response to his talk has emboldened a vocal minority of Aquinas parents and alumni to call out the school for abandoning its founding Catholic ideals. Those concerned about the school's Catholic identity have circulated a petition, "Restore Academic Freedom and Christian Values at Aquinas," charging that the school "has drifted from its Christian Core Beliefs and Mission, to accommodate political correctness," that "the school hides behind a façade of paper mâché Catholicism and is more closely aligned to a secular world view with a non-biblical explanation of life and justice," and that "there is clear evidence of a 'woke' ideology embraced by members of the school's board, administration and faculty."
In my years of living in an ultra-conservative Catholic community in Virginia I have grown accustomed to and suspicious of the rhetorical tone of this petition. Still, I must admit that I share more than a little sympathy with the substance of the petition's concerns. The students who walked out on Agostinelli failed the most basic test of civility, only to be praised for their courage and offered trauma therapy. In subsequent comments, Agostinelli stated that he would have been happy to respond to students' objections if they had raised them as questions after his talk, just as he has done while speaking at such bastions of "wokeness" as Harvard and Yale. In lieu of debate, the school issued apologies written in the language of boilerplate political correctness, evidence of those very charges leveled against them by supporters of the petition.
But do Agostinelli and his defenders really want to restore academic freedom, as they claim? Or do they simply want to go back to the good old days, when there was more ideological uniformity among American Catholics?
When not attacking critical race theory Agostinelli spent much of his talk waxing nostalgic about his days as an altar boy for his "mentor," Bishop Fulton J. Sheen (bishop of Rochester from 1966 to 1969), whom he describes as a "great patriot and faith-propagator." Sheen was no doubt both—but in ways that should give pause to self-styled defenders of Catholic truth. Agostinelli judges Aquinas's current drift by, among other standards, the ideals Sheen promoted in his successful 1950s television show, Life is Worth Living. In retrospect, that show could be interpreted as symptomatic of a certain Catholic spiritual drift, even, if you will, a certain political correctness, 1950s-style. The title itself reflects Sheen's muting of his public Catholicism, a departure from the approach of his earlier popular radio show, The Catholic Hour. In the Protestant-Catholic-Jew moment of postwar America, Sheen did not want to appear sectarian. Unfairly accused of peddling "positive thinking," Sheen nonetheless fashioned a "neutral" public language calculated to give no offense to non-Catholics; he invoked Thomas Aquinas as a philosopher (universal), not as a theologian (particular). Though dressed in episcopal robes, he spoke like a stylish sport coat. This is all lost on his current conservative admirers. We can never know for sure what people were learning when they tuned in to watch Life Is Worth Living. I suspect that the main lesson they learned was how to watch TV.
I have no doubt that the Aquinas Institute Agostinelli attended did indeed embody the Catholic Americanism of Sheen's television show. It continued to do so during my years of attendance in the late 1970s. As much as Aquinas's current "wokeness," the older synthesis assumed there was no real conflict between the Catholic faith and non-Catholic political pieties. Agostinelli and his supporters insist that Aquinas "should be religious and not be political," yet the petition "To Restore Academic Freedom" insists on the need to support "consciously and actively . . . good citizenship . . . and unbridled fervor to flag and country." As in the current controversies around education in Virginia, the claim to get politics out of education simply reflects a desire to restore an older politics. In both versions of political correctness, faith serves the greater good of the nation.
Sheen no doubt contributed to this confusion of priorities in his time. But there was another Sheen that those longing for the good old days often forget: Sheen the patriot who condemned the dropping of the atomic bomb on Hiroshima; Sheen the anticommunist who called for a unilateral withdrawal from Vietnam as early as 1967, even before Walter Cronkite declared the war a stalemate. Although Agostinelli credits his Catholic faith for his business success, I suspect that Sheen—and I am sure that Aquinas—would see the business of modern finance as uncomfortably close to usury.
These are just a few examples of how the Catholic tradition at times requires Catholics to stand apart from America. In our "woke" moment, religious conservatives are too prone to confuse attacks on America with attacks on their faith. The renewal of religious identities in America must begin by separating faith from patriotism.
Christopher Shannon is associate professor of history at Christendom College in Front Royal, Virginia. He is the author of several works on U.S. cultural history and American Catholic history, including the forthcoming American Pilgrimage: A Historical Journey Through Catholic Life in a New World, due this spring from Ignatius Press.