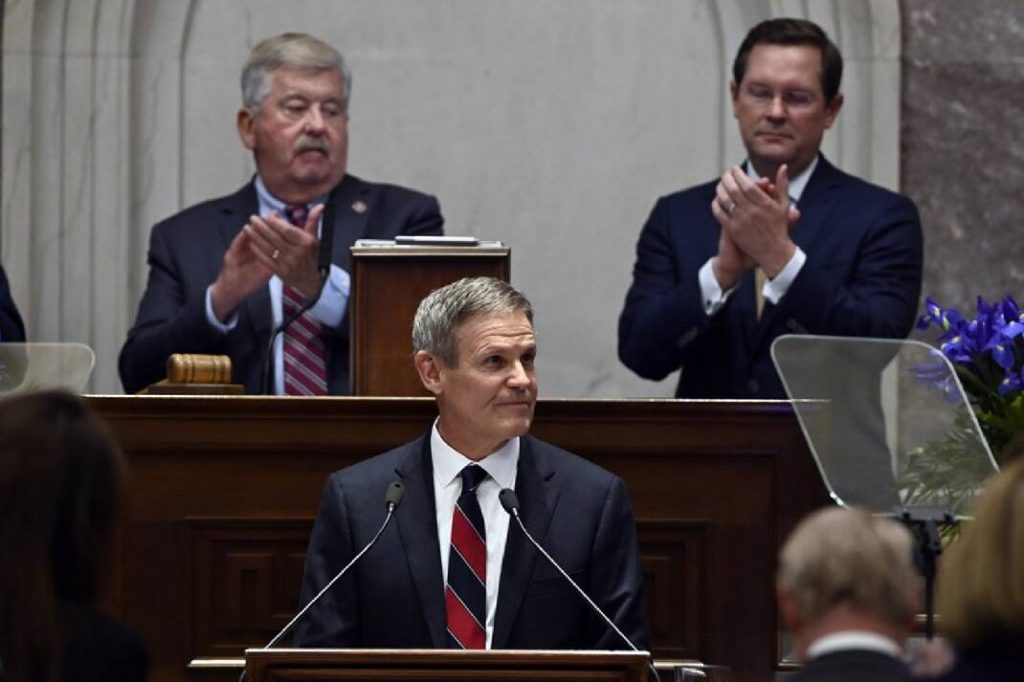 In November 2020, then president Donald Trump announced his 1776 Commission, a commission charged with delivering a conservative alternative to The New York Times 1619 Project. There were no American historians on the commission, but there was plenty of room for right-wing pundit Charlie Kirk. The committee was led by Hillsdale College president Larry Arnn. Shortly after the 1776 Commission was formed, I wrote a four-part analysis of its approach to American history. I also called attention to historian Michael Kazin's review of the 1776 Commission report.
When Joe Biden took office he ended the 1776 Commission, but many of its members continued to meet under the auspices of Hillsdale College.
The folks at Hillsdale have apparently caught the attention of Tennessee Governor Bill Lee. Here is Marta Aldrich at Chalkbeat Tennessee:
At his annual State of the State address on Jan. 31, the Republican governor lauded Hillsdale as a "standard bearer in quality curriculum" and said Tennessee was "formalizing a partnership with Hillsdale to expand their approach to civics education and K-12 education."
The next day, Hillsdale announced plans to bring its "classical charter schools" to Tennessee. Through its affiliate American Classical Education Inc., the organization has filed applications to open three schools in 2023 through school systems in the growing suburban towns of Clarksville, Jackson, and Murfreesboro.
And those schools are just the beginning, said Hillsdale President Larry Arnn.
"The governor of Tennessee has talked me into a commitment to start 50 charter schools in Tennessee," Arnn said in a speech last September to parents in Franklin, Tenn., according to a recording published by Hillsdale.
Late last week, the governor's office did not dispute Arnn's account, which included that Lee initially asked for 100 charter schools.
The emerging influence of Hillsdale, which has deep ties to the administration of former President Donald Trump, comes as the governor works aggressively to expand Tennessee's charter school sector while his school voucher program is tied up in the courts.
Lee has proposed setting aside $32 million in next year's state budget — half of it recurring — to help pay for facilities for new charter schools. The governor says the goal is to give parents more educational choices for their children. Critics argue that the publicly financed, independently operated schools drain students and funding from traditional public schools that must follow stricter rules than charters do.
In his annual state address, Lee said he visited Hillsdale to "spend time with champions of American exceptionalism" during a Presidents Day celebration two years ago.
There, the governor learned more about Hillsdale's charter school work, which grew out of opening a private grade school on its campus in 1990. Hillsdale has since opened 20 more schools in 10 states and also provides curriculum to 33 private, parochial, or charter schools, including a charter school in Hamilton County.
Read the rest here.