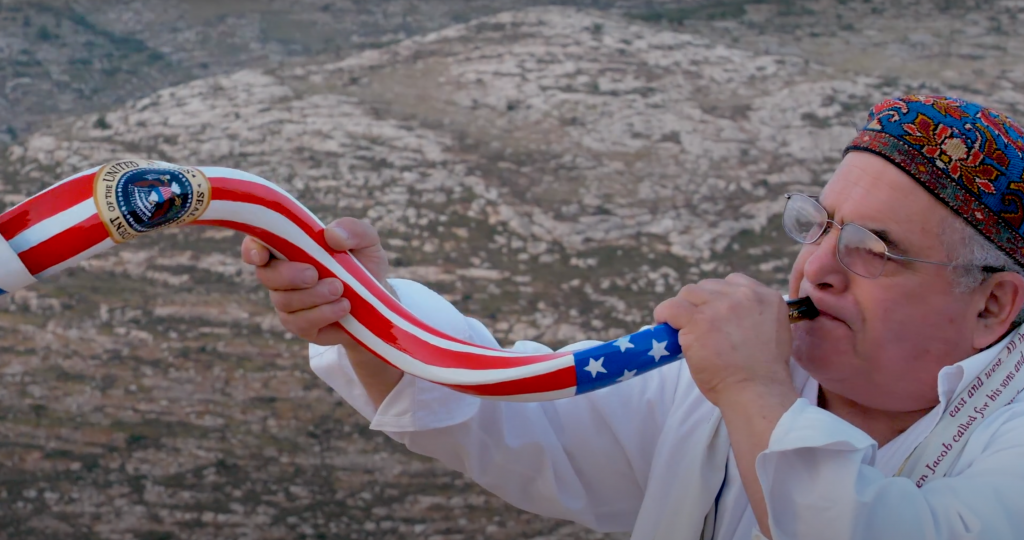 Is it worth it to win the culture war but lose the words of Christ?
I will never forget the first time I actually talked to an evangelical Christian about the Sermon on the Mount, and he told me it was supposed to be ironic.
Just so we're clear, this isn't going to be some kind of hatchet job on evangelicals. The goal here isn't to mock them or say they don't know their own scripture. And the Christian in question remains a friend of mine and a dedicated evangelical who has, to my knowledge, never preached on a street corner or donned a MAGA hat. We will call him Gary, although his real name is Steve.
Gary and I were both sweating through a New Testament class at our small southern school, noshing on what passed for bagels there and quizzing each other about the reading. Our professor believed in trial-by-closed-book reading quizzes—as in what-kind-of-tree-did-Zacchaeus-climb-in-Luke-19 kind of quizzes. But this morning, having read Matthew 5-7 through for the first time in my life, I wanted to talk about meaning. I don't remember my exact words, but it was something about how as a secular Jew I had never heard this side of the Bible—turning the other cheek, going the second mile, blessed are the merciful, the meek, the poor, the peacemakers. Why have I never heard this from you guys? I wanted to know. All this about not being angry, giving to everyone who begs from you?
"Jesus doesn't mean it that way," Gary said.
One more time, let me remind you that Gary's response shouldn't be taken as the standard Christian answer. We shouldn't judge the Christian religion based on an undergrad's offhand remark over blueberry bagels twenty-five years ago. But still: It stuck with me.
"Nobody can really do all that," Gary explained. "No one can love their enemies or give to everyone who begs." I remember he looked up to the sky just then. "He's not telling you what to do. He's saying what you can't do."
Gary said something else, too, something that crumbled away even as I listened to it, something about God getting us ready for the coming battle and setting the standard, and somehow he ended up at C.S. Lewis's Narnia, the part where Aslan tells Peter to fight the great wolf and to clean the blood off his blade.
What I felt in that moment must be what Christian kids feel when they find out there's no Santa Claus. This is why, I thought. This is why they tell me I'm going to hell and about God's righteous victory and the Second Coming. Because they think Jesus was being sarcastic.
I don't remember anything else from that day. I have no idea what grade I got on that quiz, or what our professor said, and to this day, the Gospel of Matthew is mostly a blur. (Fortunately, our final exam asked us to compare Mark and John.)
By now I know Gary only spoke for himself. And it's possible I missed something Gary said while I was reeling. I have since learned that there are a lot of Christians who do take Jesus at his word, who have turned their lives into an effort to love their enemies. Martin Luther King, Jr. leaps to mind. Dietrich Bonhoeffer. Corrie ten Boom. Oscar Romero. And millions of other everyday Christians who don't get press and don't deal with world-spanning events each day and who try anyway with all their might to love their enemies, because Jesus said so. And if Matthew is mostly a blur, that Sermon keeps coming back to me at odd and difficult moments.
I remembered Gary this week because another Christian, Doug Mastriano, announced his campaign for governor of Pennsylvania. Mastriano made his announcement draped in the Jewish prayer shawl—a talis—accompanied by blasts on a Jewish shofar.
The shofar isn't much used in the New Testament (except as a trumpet in Revelation, to sound the last battle). It's an Old Testament symbol, coming right from the book of Joshua, where it thunders the approach of the Jewish army and brings their enemies down. And there stands Mastriano, dressed like a Levitical priest, blessing his own campaign in the symbols of Ancient Israel.
Most of social media took offense, or laughed at Mastriano. But I remembered Gary, the kid who thought the Sermon on the Mount was about a battle, and whose frame of reference was the war for Narnia.
Mastriano has girded himself in the clothing of Ancient Israel, fighting for a god of conquest. He does not hide his belief that he is God's anointed. Many folks in the public sphere will recoil because they do not think any religion belongs in the public sphere.
I recoil for a different reason. I recoil because I know that Mastriano doesn't speak for all Christians—not even for all evangelicals. He will call himself a Christian, and he will fight for Christianity—for his version of it, the conquering kind that passes over the Sermon on the Mount to revel in battle, as though Christ died in order that we might make war and destroy our enemies, rather than dying for us in spite of the fact we keep doing it.
The tragedy here is the splitting of Christianity. Because plenty of Christians do not buy what Mastriano is selling, plenty of Christians who think that those who dress like they live in ancient Israel emulate above all the Pharisees and other hypocrites who tried to silence Jesus Christ. And here I mean plenty of evangelical, Bible-believing Christians. These Christians take Christ literally when he warned "Beware of practicing your piety before others" and told his followers not to blow a trumpet as they did good works. The far right is trying to weaponize Christianity. It is seeking to force all believers in the Son of Man to accept their version of the Sermon on the Mount.
Their ironic, war making Sermon on the Mount.
Some say the struggle that is upon us now is a struggle of belief versus unbelief. Evangelicals know better. It is a struggle within Christianity itself: Is love or is victory the compelling story? Did Jesus die so that America might sanctify the world? Or did he die for sinners?
The fact that such a struggle even exists is a tragedy.
Not all readers will find my words compelling. But if you follow Christ and you have read this far, then indulge me just a bit further: On that morning with Gary, I had the words of Christ in front of me, and it was a Christian who tried to explain them away. A Christian actually told me not to take the words of Christ seriously.
So too for America today: We are told that the Bible and the words of Christ are codes and prophecies about us, the Americans, the arm of God, a god out of Narnia. We can choose to believe that. Or we can hear the quiet words of Jesus himself, the ones I heard long ago and was told to ignore.
This struggle now sits at the heart of American Christianity. Who will speak for Jesus? Do his words still have meaning for us today? I mean his words just as they are—as radical and crazy as it sounds to love your enemies, to bless the peacemakers, to turn the other cheek. Lord, have mercy.
Adam Jortner is the Goodwin-Philpott Professor of Religion in the History Department at Auburn University. He is the author of the Audible series Faith of the Founding Fathers and was part of the creative team behind Where in Time is Carmen Sandiego?