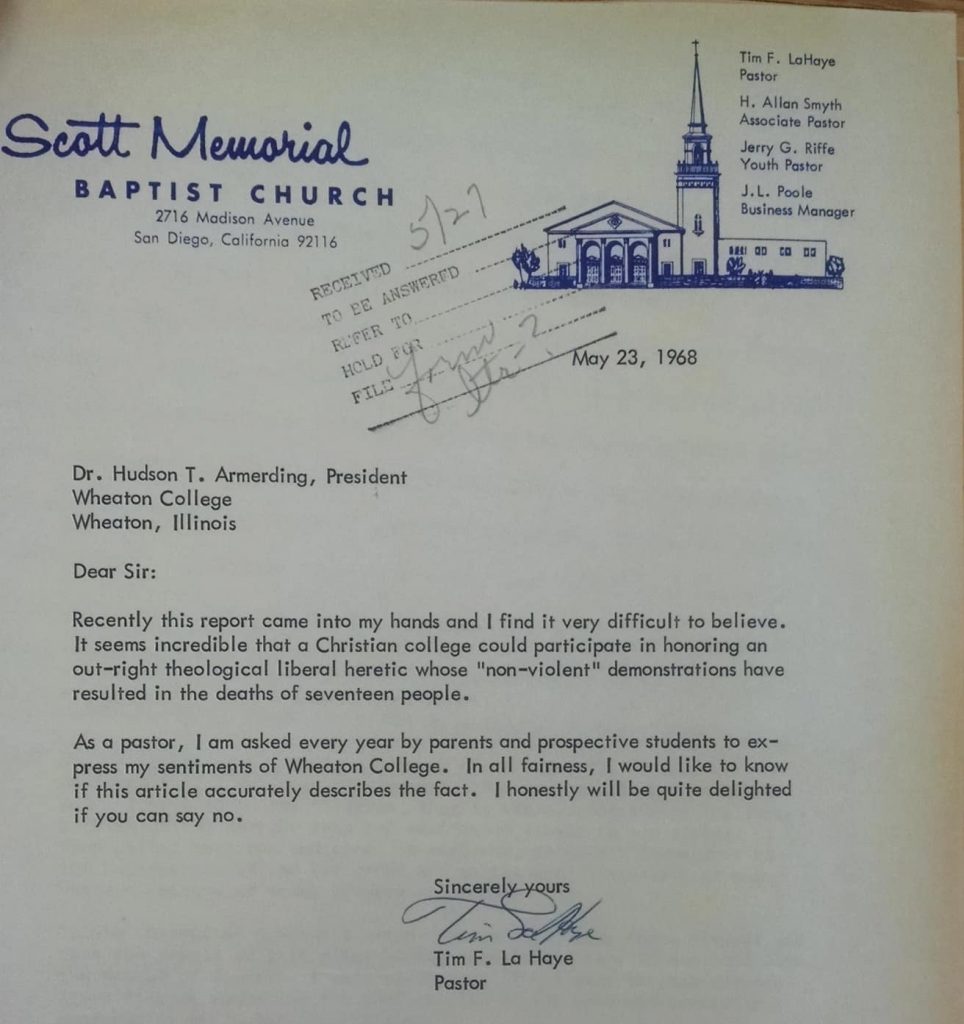 On April 7, 1968, Wheaton College, an evangelical Christian school in Wheaton, Illiinois, hosted a "community-wide memorial service" for Martin Luther King Jr. in the wake of King's assassination in Memphis on April 4, 1968. The final paragraph of this Chicago Tribune (April 14, 1968) article mentions the service: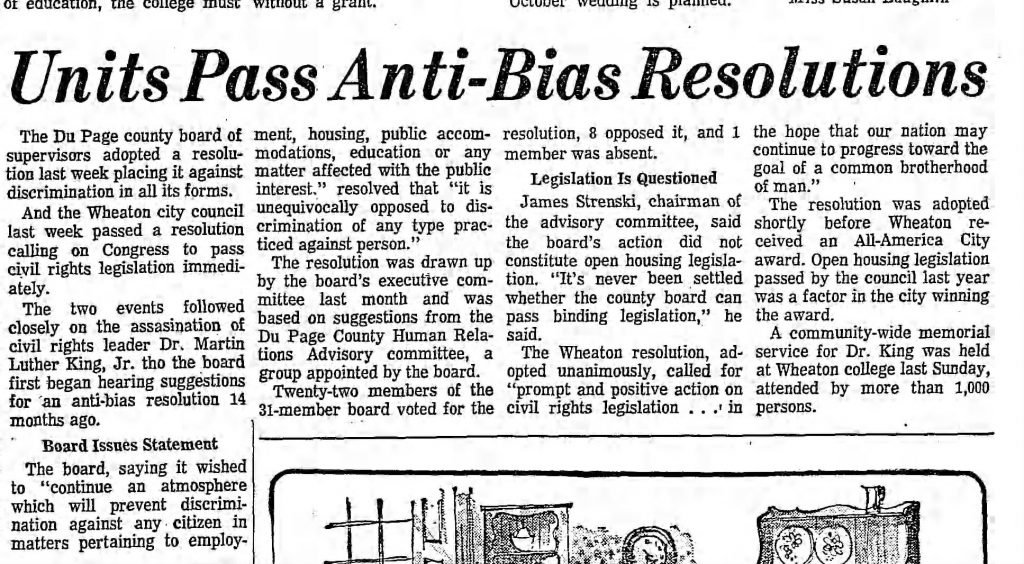 Tim LaHaye, the pastor of the Scott Memorial Baptist Church in San Diego, heard about the service and wrote a letter to Wheaton College president Hudson T. Armerding. You can read the letter at the top of this post.
JR Madill Forasteros posted the letter today on his Facebook page.
LaHaye would eventually become a prominent figure in the Christian Right. Most Americans know him from the apocalyptic Left Behind novels he co-wrote with Jerry Jenkins between 1995 and 2007. Such a reaction to Martin Luther King Jr. was not uncommon among conservative evangelicals in the 1960s. I remember hearing similar things while a student at a conservative evangelical Bible college in the 1980s.
ADDENDUM (1-17-22 at 8:43pm): While searching the web I came across this post from historian Jesse Curtis. He read the letter at the Billy Graham Archives at Wheaton College and asks some good questions about it.