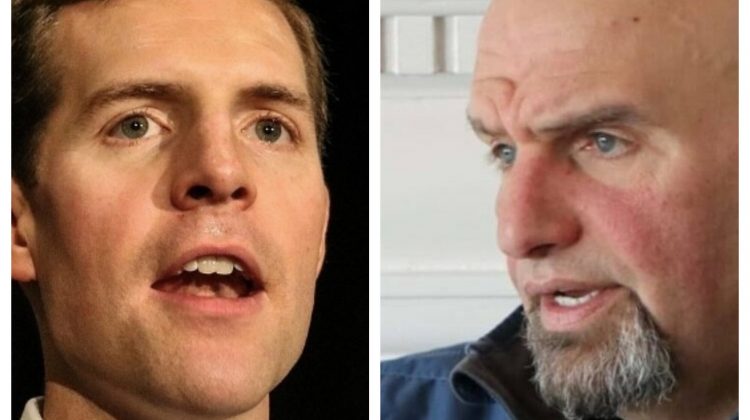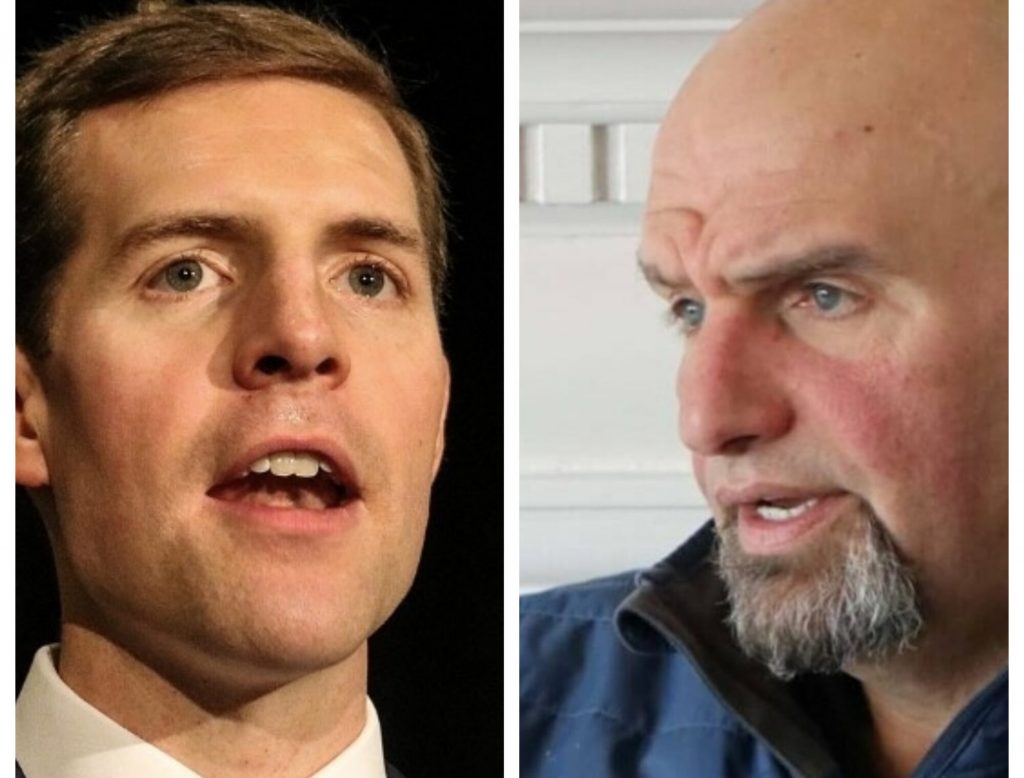 The frontrunner is Pennsylvania Lieutenant Governor John Fetterman. His top challenger is western Pennsylvania congressman Conor Lamb.
Here is Holly Otterbein at Politico:
One candidate promises he won't be a centrist Democratic senator like Joe Manchin or Kyrsten Sinema. Another proudly declares he's no socialist, and knocks the liberal "Squad" members who voted against the bipartisan infrastructure deal.
In the high-stakes primary for Pennsylvania's open Senate seat, a debate is raging over what it means to be a loyal Democrat in the Biden era. How voters answer that question could help determine the new playbook for Democrats running in battleground states.
The frontrunner in the Democratic contest, Pennsylvania's Lt. Gov. John Fetterman, anchors one end of the ideological pole. He is harshly critical of the role that Manchin and Sinema have played in opposing major parts of President Joe Biden's social spending bill. At the other end is moderate Rep. Conor Lamb, who has positioned himself against the party's left wing.
Two other liberal contenders, state Rep. Malcolm Kenyatta and Montgomery County Commissioner Val Arkoosh, are also taking shots at Manchin.
The attacks on opposite wings of the Democratic Party demonstrate how differently each candidate is approaching the question of how to capture a seat in one of the most competitive Senate races in the country. With every candidate representing a unique electoral theory of the case, political strategists said the outcome of the nomination contest could reverberate for years to come in swing states like Pennsylvania.
"What it will do is give whoever wins this primary a really big platform to show that their model works," said Adam Jentleson, who served as the deputy chief-of-staff for former Senate Majority Leader Harry Reid. "At stake here is the potential for someone to at least demonstrate a path forward for Democrats at a pretty difficult time for the party."
Fetterman, a progressive who endorsed Bernie Sanders in 2016, is a tattooed, six-foot-eight former mayor of a struggling steel town. His supporters argue that he can win back working-class white and rural voters who've fled the Democratic Party with his populist message and not-your-typical-politician persona.
Lamb, who won a district that Trump carried by about 20 points, also makes the case that he has the ability to flip white working-class as well as suburban voters. But he cuts a more moderate profile. He personally opposes abortion (though he has voted to support abortion rights) and is a vocal critic of defunding the police. To him, Manchin is not a dirty word — he recently held a fundraiser with the West Virginia senator.
Read the rest here.
Meanwhile, it looks the like best hope for Pennsylvania Republicans may be Dr. Oz and his "spark of divinity" campaign: