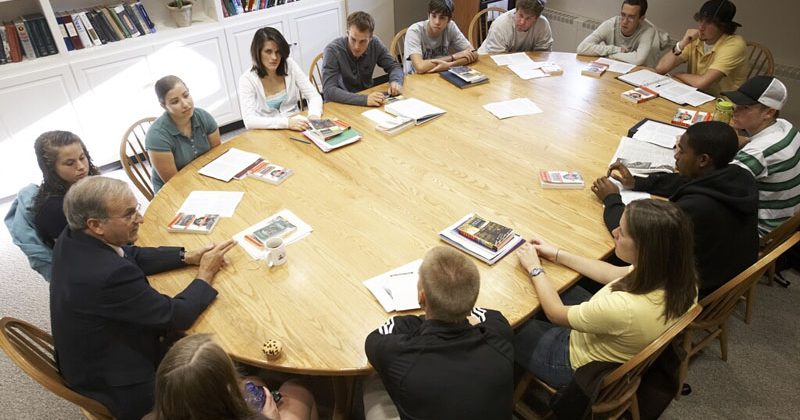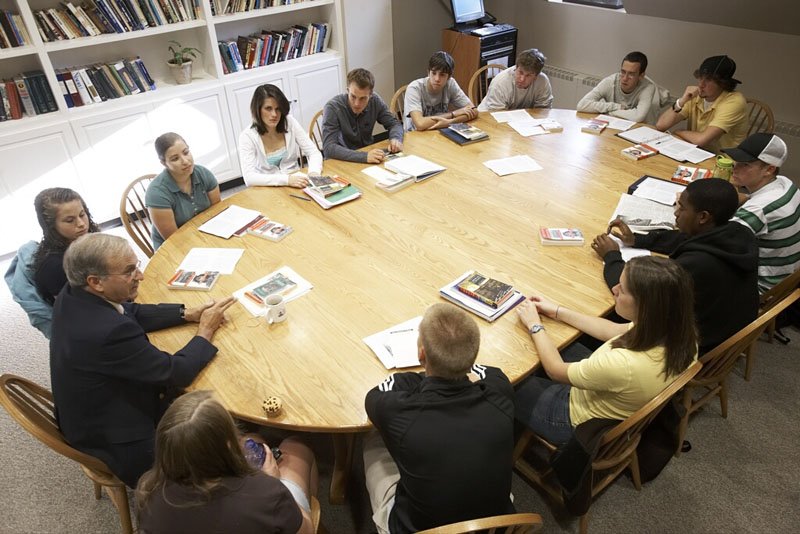 They teach critical thinking
TV news and other media have recently captured noisy confrontations across the country between school board members and the voting public. Although much is made of "critical race theory" in these confrontations, the real issue is how best to teach U.S. history, particularly the sad, often shameful, and always complicated story of race in America. In my job I interview middle and high school teachers of American history and government. I don't claim they are a representative sample, but if we want to know how to teach U.S. history well, I think they are the ones we should be listening to.
The teachers I talk to differ from other teachers who rely on textbooks or lessons downloaded from trendy educational websites to provide most of the content they teach. Those teachers may well be passing along an understanding of history influenced by the Marxist speculations of law school professors and their colleagues in university history departments. Or they may be giving lessons shaped by an equally biased endorsement of everything that has transpired through America's capitalist economy.
Well-prepared, thoughtful teachers of American history and government avoid this problem. They don't rely on lessons written by others. They design their own lessons, centering them around primary documents.
These teachers don't fear parental disapproval; they tell me they feel appreciated by their students' parents. Nor do they avoid subject matter others see as sensitive. All of American history fascinates them—especially the contentious parts. And by this I mean not just conflicts over practical matters of self-government but, more often, our ongoing moral and religious arguments over fundamental American principles. They retrace these conflicts with keen interest because they care about the outcome. To them, self-government in America remains an experiment—one they want to succeed. Teaching the next crop of citizens is their way of promoting this success.
These teachers carefully monitor whether their students feel hopeful about America. Recently, a middle-school teacher in Prince William County, Virginia—a hotbed of school board protests—recalled a conversation with a student that startled her. "We don't live in a good country, do we?" the student asked. "What do you mean?" the teacher responded. "Well, you're just teaching us all the bad stuff that America has done. When are we going to get to the good stuff?"
"My jaw dropped to the floor," the teacher remembered. Why had her attempt to present an honest account of American history led the student to this conclusion? She pointed out that she and the student, both white, had benefited from the founders' assertion of human rights in the Declaration, rights they imperfectly codified in the Constitution. But not all Americans had benefited equally, or to the degree they themselves had. Her own study of history suggested that majorities often passed laws to restrict the ability of minorities to claim their rights, yet our system was constructed to allow bad laws to be criticized and revoked. "I told him flat out, 'You need to be involved, as you become older and can go out and vote. You need to pay attention to what legislatures, governors, presidents and the courts are doing.' He was satisfied with that answer—and I think he realized he did have a responsibility," the teacher recalled.
Almost every teacher I have talked with tells some version of this story. They see students wrestling with our history, but not because they as teachers set out to unsettle them. They don't offer pronouncements about systemic racism to replace the patriotic generalizations offered in old textbooks. Instead, they give students first-hand accounts of our racial history and ask them to talk about what they find.
Years ago I spoke with an eighth grade teacher from Georgia who explained why she used primary documents to teach the history of American slavery. Well before school board protestors appeared carrying placards that read "Stop Teaching Hate!" and "No Child is an Oppressor," this teacher put her finger on a very real problem. Her students were both Black and white. If she explained from her podium the nature and consequences of the slaveholders' control over the enslaved, all her students would fidget uncomfortably. Those who were white would feel ashamed of their ancestors' cruelty. Those who were Black would feel ashamed that their ancestors had been victimized.
Instead, she gave her students excerpts of slave memoirs. "Then it's not me explaining what happened to the enslaved. It's the voices of the past." These voices give detailed accounts not only of injustice but of the enslaved people's resistance to it. And because her students had to work hard to decode the language of documents written in an earlier era, they took control of their own learning. Black and white students worked together, discussing their discoveries. Instead of blaming each other, they posed questions of the past: Why did this happen? What actions were necessary to bring it to an end?
The best teachers, I've found, work not so much to correct the "lies my teacher told me" about history but rather the methods many teachers of an earlier generation used. One Colorado teacher remembers that his own high school teachers "viewed students as baby birds, so they digested material and regurgitated it for our consumption." Consequently, "we retained historical concepts long enough to pass the test, then forgot them. They were brokers of knowledge," he said. "I want to facilitate learning."
Perhaps some suspect "critical race theory" of infecting our schools because of the word "critical." Teachers do want their students to be critical, but not in the way protesters might think. Those who are critical need not always find fault; but they should always "exercise careful judgment or judicious evaluation." Whenever I interview a social studies teacher, I ask two questions. The first is, "Do you agree that part of your job involves preparing young Americans for active and responsible citizenship?" Almost invariably they say, "Absolutely!" Then I ask, "To that end, what is the most important thing you hope students learn in your classroom?" The answer I most often hear is: "I hope they learn to think critically."
Knowing students encounter an avalanche of false claims on social media, teachers want them to learn ways to assess which claims are reliable. Watching students getting more and more information through fast-paced videos, teachers want students to practice slow, careful reading. They want them to trace the logic of an author's argument, then compare it to the account another author gives. They want them to think about the motives of the author and the attitudes of the audience that is being addressed. Practicing these critical thinking skills will prepare students to evaluate the claims and counterclaims of current politics.
But after these intellectual skills, teachers also want students to develop an emotional skill: empathy. As one Indiana teacher put it, he hopes students realize that the Americans who left us their accounts of history "were flawed individuals, just like I am." Only when students view "the whole story, warts and all" will they see themselves in the story, and then reflect on how to avoid the mistakes of the past.
Ellen Tucker is a writer and editor for Teaching American History, a program that provides content-based seminars and other resources for secondary school teachers of American history and government. The views expressed here are her own.