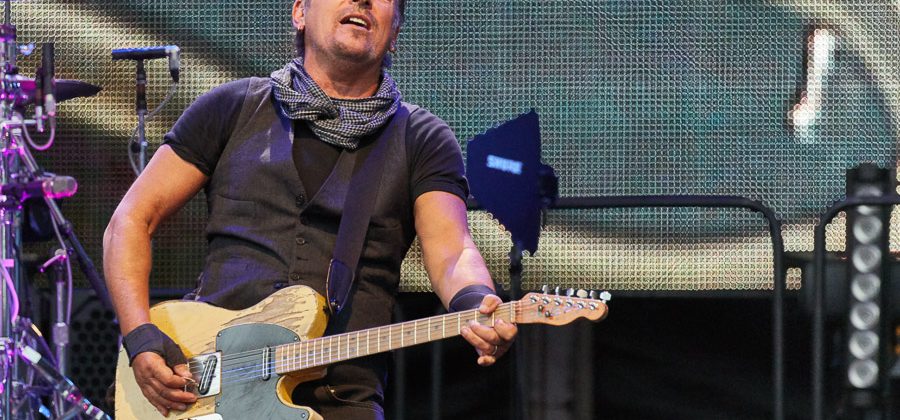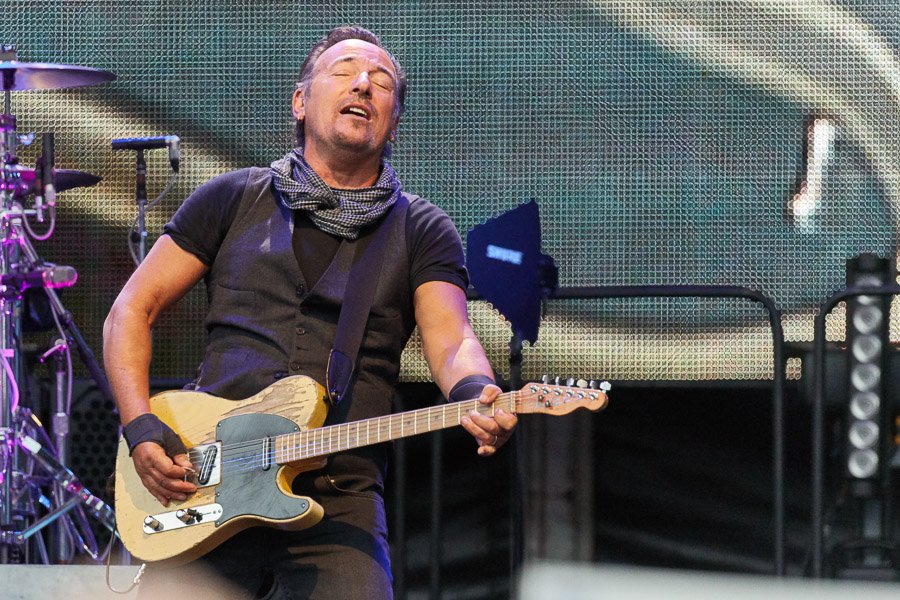 One year ago last month, Bruce Springsteen dropped his most recent album, Letter to You. It is his best album since The Rising, the 2002 reflection on the tragedy of September 11th, and there is rarely a day that goes by that I do not listen to at least one song from it.
Not all of the songs on Letter to You were written in the Trump era, but when taken together the album sends a message of hope in the midst of one of America's darkest moments. Springsteen knows that there is a time to tear down (his 2012 album Wrecking Ball was a scathing condemnation of Wall Street bankers in the wake of the 2008 recession) and a time to build. Letter to You is an album about building.
It is also one of Springsteen's most spiritual albums, once again revealing the debt the Boss owes to the theological and social vision of his Catholic upbringing. For example, "The Power of Prayer" is a song about finding God's presence in friendship, work, love, evenings at the lake, summer nights, and the voice of soul singer Ben E. King (of "Stand by Me" and "Save the Last Dance for Me" fame.) It is a deeply sacramental song. As Springsteen asks us to imagine the small, enchanted, moments of joy that we encounter in everyday life, and E Street Band pianist Roy Bittan plays the song's opening and closing, we are reminded, to use of the words of Catholic journalist Kirsten Powers, of the way grace can help us navigate "the toxic division in our culture."
Then there is "Rainmaker," the story of a community of ordinary farmers in the midst of a horrible drought. They are suffering, scared, looking for comfort, and praying to "Yahweh" for relief. (Springsteen may have the 1954 play The Rainmaker in mind here). Along comes a rainmaker "crawling across the dry fields like a dark shroud" with a message for men and women who "want to believe in something so bad." The rainmaker consoles the people in town with his "dark sticky potions." He tells them that "white's black and black's white" and "night's day and day's night." He smiles, shakes their hands, and makes promises. The rainmaker is able to manipulate these ordinary farmers because they "don't care to understand what it really takes for the sky to open up the land." Sometimes we confuse the arrival of the devil with an answer to prayer.
My favorite song on Letter to You is "House of a Thousand Guitars"—a moving anthem about building communities of hope in the midst of despair. It is about citizenship in an alternative political community—a spiritual community—that speaks power to a "criminal clown" who "has stolen the throne." This prophetic community is defined by friendship, fellowship, beauty, art, the search for meaning in this world, and all the things that bind us together. Springsteen tells us not to worry ("it's alright, yeah it's alright") because the church bells will continue to ring, the truth will prevail, and "all lost souls" will find solace in this circle of believers. He urges us to keep announcing this community of hope from the small-town bars and the large stadiums, or wherever we have a platform and voice. Right now we "tally" our "wounds and scars," but we belong to a place "where the music never ends." There is a "now" but "not yet" quality to the song, not unlike the way Christians understand the Kingdom of God or, in a lesser sense, the way many Americans, myself included, still dream about the promise of America. (Listen to this song alongside Springsteen's 1999 "Land of Hope and Dreams").
In an interview with "Rolling Stone," Springsteen described "House of Thousand Guitars" as a song about the "spiritual world that I wanted to build for myself" and compares it to the Carter Family's gospel song "I'm Working on a Building." ("I'm working on a building, I'm working on a building for my Lord, for my Lord"). He adds: "That's the building we've been working on all these years. It also speaks somewhat to the spiritual life of the nation. It may be one of my favorite songs I've ever written. It draws on everything I've been trying to do for the past 50 years."
Bruce Springsteen is an American prophet. He is also good for the soul.
John Fea is Executive Editor of Current