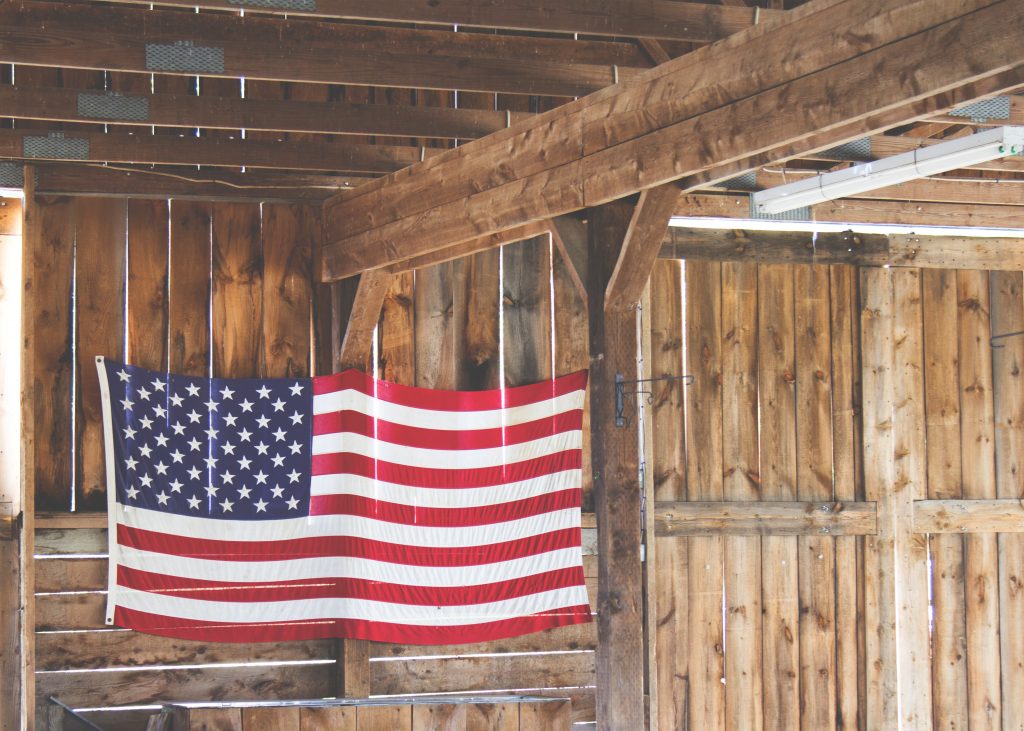 How do nations endure amid threatening political differences?
President Biden began his term of office by proclaiming the triumph of democratic principles. Yet, he cautioned, the peaceful transfer of power in accordance with the will of voters cannot alone ensure success in the face of considerable national challenges. His inaugural address called for "that most elusive of things in a democracy": national unity. Little would be achieved if intense polarization—where political adversaries became national enemies—continued to gnaw at the soul of America.
Although a bipartisan majority in the U.S. Senate has passed a landmark infrastructure bill and the political temperature of the country has dropped since President Trump's departure from office, the loss of a large, moderate political center remains a problem.
For all the talk about exceptionalism, the United States' recent political woes are not unique. Other countries have in their recent history experienced their share of polarization: times of deep national division that can provide guidance today. France is a case in point. Undoubtedly the most instructive French work in our current climate of opinion is Ernest Renan's What Is a Nation? (1882), written in the wake of substantial political upheaval.
In Renan's lifetime, revolutions forced two French monarchs from power; a republican regime fell to a coup led by the sitting president, Louis-Napoleon Bonaparte, whose rule—built on a mild despotism— in turn succumbed to the Franco-Prussian War. The restoration of a popularly elected assembly and government in 1870-1871 did little to ease internal tensions. The city of Paris revolted against this conservative regime, which was deemed to truck too easily with the Germans and seemed likely to reestablish a monarchy. Long-suppressed ideological tensions were again out in the open. Although it would survive until 1940, in the short term the Third Republic silenced neither monarchists nor socialists.
France's nineteenth-century tribulations remind us that countries can survive sudden political shocks and reinvent themselves. Democratic principles can be jeopardized but also restored to secure footing.
In What Is a Nation?, first delivered as a lecture at the Sorbonne, Renan argued that the nation is a "spiritual principle" anchored by both past and present. National life draws from the sense of a shared historical experience and a common memory. National life also happens to be a "daily plebiscite," by which Renan meant the active and present consent of all members of the polity to join in a common political project. Language, ethnicity, religion, common interests, and geography are not irrelevant, Renan stated, but these are merely invitations to community. A nation proves its mettle not through its shared cultural characteristics but through its desire to endure amid differences.
The principle that binds the American nation has long been "spiritual" in a sense that far exceeds Renan's original meaning. In "Civil Religion in America," published in 1967, Robert Bellah drew from Rousseau and from the remarks of U.S. presidents—John F. Kennedy in particular—to highlight the importance of a nondenominational civil religion that transcends social categories. Public references to God and Providence point to shared values that, he thought, could drive Americans to common ends.
The significance of Bellah's essay lies not only in the historical phenomenon it described but also in the questions it raised about rapid social and political change at the time of its publication. Prior to the 1960s, this American civil religion tended—in the name of consensus—to silence objections to racial inequality, police gender and sexuality, and marginalize the grievances of the working class. The unleashing of reform impulses was overdue. But, as the war in Vietnam escalated, Bellah worried that the search for consensus was dissolving. Dissent was not new, of course. But previously it had drawn from the same reservoir of philosophical liberalism, and from a language of rights that had a providential dimension.
Out of the 1960s came new ways of approaching disagreement. A changing religious, cultural, and political landscape has in fact altered how Americans approach one another amid differences of lifestyle or opinion.
In our day, polarization has gotten the better of the nation's binding spiritual principle. From the history wars of the 1990s to more recent battles over historical monuments, our debates suggest that liberals and conservatives struggle to produce a version of U.S. history that is mutually intelligible. Meanwhile, Americans' willingness to live together and work towards common political ends with ideological opponents is tenuous. Media sensationalism, the decline of civics education, party primaries that reward purity, and an online world that facilitates demonization have hollowed out a civil religion that once connected different identities and aspirations.
If all of this seems dire, the most dangerous position remains pessimism. Times of trial do not automatically entail demise. While recognizing that nations can and do die, Renan evinced optimism. He saw from experience a country that succeeded in reinventing itself. For all of its blind spots and divisions, the French Republic survived, united, through an act of will, the daily plebiscite of ordinary citizens.
Like Renan, Bellah carefully avoided conflating the transformation of civil religion with its collapse. He observed efforts to adapt providential discourse to growing religious diversity, which required a difficult departure from the language of a "Judeo-Christian" America. Old certainties might be swept away, he suggested, as the civil-religious discourse of a Kennedy lost its resonance. In fact, Bellah presciently expected "liberal alienation" and "fundamentalist ossification" as a result. Still, his claim was that the American civil religion "is in need—as is any living faith—of continual reformation"; for him, it was "not evident that it is incapable of growth and new insight." Spiritual unity was still possible. It was too early to tell, in 1967, what that common ground would look like, but it seemed the country would have to shed an outdated or maladapted model.
The loss of a certain type of common ground can be disconcerting, especially if we still seek national unity in objective social traits like faith and language. Following Renan, we must stop imagining that religious, cultural, and political differences must spell the end of the great democratic-republican experiment, or that diversity must be an obstacle. That also means abandoning the naïve hope that a new presidential administration can, on its own, put an end to polarization and call the nation back to its shared ideals. These realizations, difficult though they are, can also be liberating and empowering.
In 1967, Robert Bellah argued that the country's third moment of crisis, after the Revolutionary and Civil War eras, had come in the form of war in Southeast Asia. This "trial" raised questions about U.S. responsibility around the world. For over a decade now, Americans have lived the fourth crisis, which concerns their responsibility to one another. Can they freely and enthusiastically choose a country which, diverse in all other respects, also contains ideological diversity—a country where other opinions are not quarantined or conquered, but recognized and represented?
With Renan and Bellah, we must hope that citizens will see that the answer lies within them, and not in a higher power, political or otherwise. To that end, it may be time to move from campaigns aimed purely at electoral victories to dedicated efforts to win the "vote" in the daily plebiscite of national life.
Patrick Lacroix, Ph.D., is the author of John F. Kennedy and the Politics of Faith.