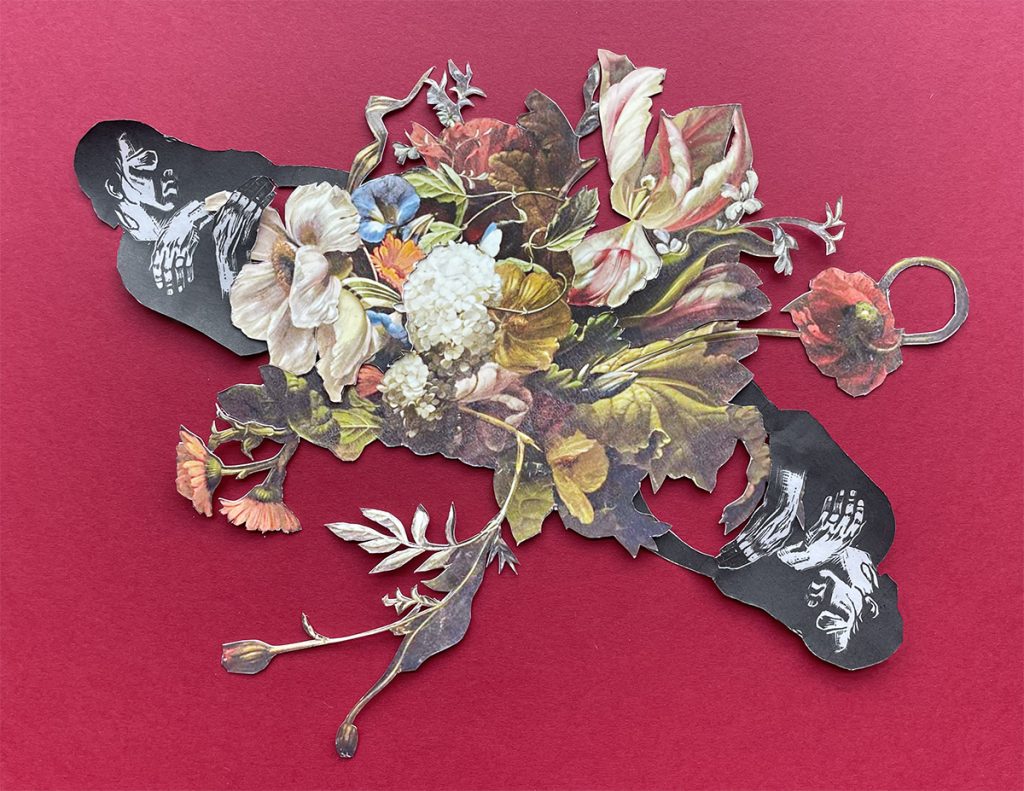 A time to listen
This past Friday afternoon, as the tidal wave of the Dobbs decision was washing over us all, the editors put out a call to friends of Current for brief responses to the moment—responses that might range from the personal to the analytical, from the prophetic to the meditative, from the left to the right. Hoping for two days' worth of submissions, we received way more—a windfall of wit and wisdom, layered in no small amount of anguish.
Our forum "The End of Roe" will run through Thursday of this week. It will feature reflections from scholars, writers, pastors, professors, and activists who have been engaged in this most divisive and personal of issues for many years, some since the Roe decision itself. We hope that amid your own responses to this moment you will find this forum an aid to deepening understanding and fruitful action.
Please note that we've removed our paywall for the site through the end of the holiday weekend—The Editors.
***
Restoring the human dimension
Roe vs. Wade became the law of the land when I was a first-year student in college—about the same time I was taking the college's required ethics class. As students we agonized about the moral complexities encompassed within the single word "abortion." We were torn by what was at stake if abortion was legalized and what was at stake if it were not.
Even as we argued and wrote papers on the topic, we felt deeply that this was not an abstract moral issue. It had implications for real people. It was, quite literally, a matter of life and death. We respected the complexity and did not see easy solutions—either for individuals or for society. We also respected each other in the discussion.
Over the past fifty years I have watched Roe vs. Wade play out. I have watched as "abortion" became less and less the subject of careful moral reflection and more and more a symbol of one's political loyalties. I have watched as the agony of the issue has disappeared—at least in public discourse—largely to be replaced by certitudes that can be captured in sound bites or boxes to be checked for determining party orthodoxies or used as shortcuts to assessing another person's moral and intellectual trustworthiness.
We have been prepared by the media that this Supreme Court might choose to overturn Roe vs. Wade. So I was not surprised by the announcement this week. What surprised me most was the way the announcement was processed by some of the news sources that most pride themselves on objectivity. There was no nuance, no recognition of complexity, no agony. The results were explained in the reductionist category of political appointments to the Supreme Court. No one credited the judges with either intellectual or moral acuity. There were pronouncements about how the court had taken the supposedly unforgivable action of overturning its own decision. (Did they forget Brown vs. The Topeka Board of Education?) There were thinly veiled charges that this particular decision threatened the entire credibility of the Supreme Court by not following what the country wanted. (Wasn't this part of the purpose of the Separation of Powers—to make just such a situation possible?)
I am not expecting this decision in 2022 to resolve the abortion issue, any more than Roe vs. Wade resolved the issue in 1973. But I have three hopes for this moment: first, that there will be no gloating by those who see this moment as a victory; second, that there will be an outpouring of tangible support for those women and families who had previously counted on abortion as an option; third, that a greater measure of this issue's human dimension might be restored to the discussion, manifested both in our efforts to understand what is perceived to be at stake by those who think differently from us on the issue, and in our commitment to explore the competing moral and social visions of human meaning and purpose that will continue to make abortion a watershed issue in the church and in our society.
Shirley A. Mullen (PhD) is President Emerita of Houghton College and longtime history professor. She is a contributing editor at Current.
***
Recipe for le desastre pour les femmes
Start with your evolutionary fertility package: a pair of breasts that other humans like to ogle, a vagina that you wish you could keep locked up in a drawer until you need it, and a uterus that society wants to regulate, since after all it's the means of production. If you don't like being the center of attention, too bad. Evolution doesn't care.
Add in millennia of patriarchy: a situation that evolves because you need men to protect you from other men, especially when you're young, pregnant, or nurturing children. In exchange for the protection of men, you sign over lifetime rights to your means of production. While unjust and limiting, patriarchy becomes very textured over time. You acquire status through religion, family life, and your place in the community. New humans are mostly welcomed into the world.
Add in a sexual revolution! Though this is sold as a benefit to women, it's men who are now freed from contractual obligations to care and protect. In exchange for access to your breasts and vagina, they give you a ride to an abortion clinic. Yes, you as an individual now have sovereignty over your uterus (like the pope over Vatican City). But family and community relationships become tenuous. In the U.S., politics drives the thinning of the social safety net. The losers? Millions of human beings who are ushered into life and then destroyed before they see light . . . and also women.
Add in the earnest philosophical and religious discourse of millions of other people. As society polarizes, these conversations about the human means of production become vitriolic. Politicians use sentimentalized images of both women and unborn children in order to manipulate followers and consolidate power. Ideas are distilled into decisions by civil and ecclesiastical courts. If your uterus is Vatican City, the rest of Italy has assembled an army just outside your cervix.
Add in 2022. Through the power of a hypocritical religious right, society retakes the means of production. So what have you got now, oh American woman living in a red state? These people who care about the unborn—will they support funding for childcare, healthcare, all the other assistance that a single and/or poor mother will need in order to raise a child in such a fractured society? I hope so. Because otherwise, you and your child are both screwed.
M. Elizabeth Carter is a counselor and writer living in Alabama.
***
What safeguards for rights and freedoms?
In the wake of Dobbs historians and political scientists are unlikely to drastically reinterpret the story of American conservatism. The ruling is the natural destination of a movement that has never hidden its designs on Roe v. Wade. Few pro-life activists have doubted the righteousness of their cause, whereas the pro-choice camp has long been aware of the threat to abortion rights. In fact, several days beyond the ruling the lines of debate in this country remain dramatically unchanged.
This cold political assessment should not conceal the medical and financial hardships to come from the legislation Dobbs authorizes. Nor should it hide a seismic shift in the Supreme Court's philosophy of rights.
The Court's expansive view of rights and freedoms has fallen to "ordered liberty": the restraints on the individual which, in common law, uphold social order, the supremacy of the state, and a supposedly immutable moral order. The majority opinion's recourse to common law goes so far as to rely on seventeenth-century jurists and the Medieval thinker Bracton, all to depict the Roe era as a historical aberration—a surprising moral pronouncement by the Court. The ruling altogether bypasses the U.S. Constitution and Justice Roberts' warning about judicial overreach.
Paradoxically, we learn that "[t]he Nation's historical understanding of ordered liberty does not prevent the people's elected representatives from deciding how abortion should be regulated." This bizarre reversal aims specifically to open a legislative pathway to "the large number of Americans who disagreed with Roe." The Court thus embraces a cultural originalism that authorizes the people's representatives to quash all but the rights that preceded the Constitution.
The Court's morally convenient democratic ardor merits skepticism, not least because it is the product of institutions—specifically the Electoral College and the Senate—designed to check the will of the people. In the democracy this ruling envisions, people vote on one another's rights and use republican institutions to halt challenges. But rights to be given and taken by the people—a frightening prospect for historically marginalized groups—are not rights at all. Fundamental rights should be inalienable national rights with the Court as their trustee. Instead, Dobbs welds pre-Enlightenment thought to a popular republicanism that may erode other basic guarantees of American life. We cannot reproach our fellow citizens for their moral convictions, but we must reflect on what it is, exactly, that secures individual rights and freedoms in this country.
Patrick Lacroix, Ph.D., is the author of John F. Kennedy and the Politics of Faith.
***
This hollow approach
Humans can create idols out of almost anything. No matter how lofty our goals—advocating for the marginalized, securing basic human rights, bringing glory to God or country—we stumble into idolatry once we sacrifice our moral integrity to achieve them. Following Dobbs, I fear that this is where the Supreme Court finds itself. From confirmation hearings in which justices deliberately misled the public about viewing Roe v. Wade as settled law to a Dobbs ruling that runs roughshod over legal precedent and procedure to overlooking the practical implications of Roe's repeal for the nation's most vulnerable women, this court has undermined the judicial branch at its foundations. Pro-life religious communities will have to reckon with the staggeringly high cost at which the repeal of Roe v. Wade was achieved.
It didn't have to be like this. In place of a top-down approach to abortion with repealing Roe v. Wade as its focus, the pro-life movement could have adopted a bottom-up approach: help young families with food and childcare and housing; implement generous parental leave policies; and build welcoming communities that provide the myriad forms of support that thriving families require.
This is the more difficult way. It requires faith and patience and a dogged commitment to show up for people day in and day out. It also requires addressing the complex array of medical, relational, and socioeconomic issues that inform decisions to terminate a pregnancy.
Conservative politics has shown little appetite for this kind of deep work. Instead, it has settled for a poor facsimile of a pro-life position: It has reduced a complex issue to repealing a single piece of legislation and unflaggingly supported those who pushed this view. By doubling down on this hollow approach, religious groups such as conservative Catholics, evangelicals, and others have compromised their witness in ways that will take generations to repair.
As the Apostle Paul puts it: "If I speak in the tongues of mortals and of angels, but do not have love, I am a noisy gong or a clanging cymbal" (1 Cor. 13:1). For hundreds of millions of Americans, Roe's repeal rings empty. And to religious pro-life groups celebrating its repeal without counting the cost: What will it profit a movement to triumph politically yet forfeit its soul?
Jeremy Sabella lectures at Dartmouth College and is the author of An American Conscience: The Reinhold Niebuhr Story. He is a contributing editor at Current.
***
Not helping but standing by
Some twenty years ago I spent a number of evenings keeping our two small children quiet while their mother took her turn as a nervous volunteer manning the phone for a pregnancy crisis line.
I cite this bit of biography as a small credential of my familiarity with the culture of the pro-life movement. Today I also offer for our reflection the statement of Ivan Illich, a tradition-minded priest and a radical critic of modernity, that the life movement is "the most powerful idol the Church has had to face in the course of her history." He was speaking not only of the prolife movement but also the entire healthcare apparatus which, under the banner of "life", deprives people of the possibility of actively dying their own deaths and consequently of their human freedom.
In David Cayley's extraordinary new intellectual biography of Illich, he recounts the latter's story of an older woman, a friend living in the forests of Scandinavia, who had decided to walk down to the sea, drink from a bottle of schnapps and fall asleep in the snow. After Illich's gentle remonstrance with her, she abandoned her plan and contracted pneumonia shortly thereafter.
"The caring state could not leave her in peace," Illich explained. They picked her apartment lock in time to give her antibiotics, after which, he believed, it was too late. After sixty years of shaping her own story she became a dependent "inmate." He added, "I now fear that I discouraged her from listening to the Lord whose calling she might have followed in spite of her complete ignorance of Him."
Writing about the incident years later to a friend, the prioress of a Benedictine abbey, Illich quoted Benedict (480-547), the founder of their order, on the humane notion that discretion is the "mother of virtues," the "measured discernment of unique situations." He goes on to say that this uniqueness of each situation "is what makes our obedience the very opposite of regimentation." To obey is thus not to slavishly follow rules but rather to pay a certain kind of attention.
I will in no way help a suicide, Illich went on, adding that on three occasions in his priestly life he had to tell people, "I will not open the window for you, but I'll stay with you." This position of not helping but standing by because you respect freedom "is difficult for people in our nice society to accept."
Indeed, the Supreme Court, a majority of which putatively represent a Catholic worldview, has chosen to abnegate this freedom. And the prolife movement, comprised largely of voters strongly suspicious of statism in any form, is fully supportive of this top-down governmental activism on behalf of an idol.
Illich has written brilliant, unsettling pages on what he called the corruptio optimi pessima, the historical transformation of the gospel and the Christian Church into a set of modern institutions of care wholly dominated by technocratic and ultimately inhumane processes.
On the topic of abortion, his biographer Cayley comments, "What Illich wanted to defend was the privacy of the womb and the prerogative of women with respect to pregnancy. He was certainly not 'pro-abortion,' as some have said, but I think it's fair to say, though I know of no explicit statement on the subject, that he did not think abortion was within the competence of the state."
Translating the Latin phrase above which Illich used to describe our condition: The corruption of the best is the worst.
Elias Crim is the founder of Solidarity Hall, a national blog and podcast. He is also the editor of Ownership Matters, a biweekly newsletter on the solidarity economy.
***
Democracy and the church on trial
The abortion debate is not over. It is just starting. This debate will be a stress test for democracy and a defining moment for the church.
The Supreme Court decision is an opportunity for champions of life who celebrate the decision to evidence their better angels in practice. If the church handles this opportunity poorly, we will be responsible for making the problem worse, not better, for a very long time.
Only academic abstractions can be framed in easy black and white categories. The closer one gets to lived reality the murkier issues become. The reality of the ethics of abortion fall into this murky category. One can be solidly pro-life and still acknowledge this fact. The Ethics and Public Policy Center's conservative Christian commentator Pete Wehner warns, "If we are going to debate abortion in every state, given how fractured and angry America is today, we need caution and epistemic humility to guide our approach."
Americans are deeply divided on this issue. How we live with our deepest differences in a secular pluralistic society is the central question. Now begins a time for winsome public persuasion. The cultural context for this debate resides against a backdrop of a decreasing appreciation of marriage, an almost absolute disconnection between marriage and procreation, a systemic anti-natalism, a decreasing empathy toward the other, and a moral justification for and habituated pattern of extreme rhetoric and cultural acceptance of anger and violence. In some circles, calls for winsomeness and epistemic humility are viewed as moral compromise. It is self-evidently ironic that church activists are adopting win-at-all-cost strategies amounting to a sanctified version of the functional Nietzscheanism we philosophically decry. To the extent that we do not repent of these ways, acknowledge the complexity of the issue, and understand the fear and anger of those with whom we disagree, we will have lost the cultural debate and squandered the moment even before we start. If we are for life, love, and morality, then it is time to begin to act in a manner that is consistent with them. If we ape our opponents in style, rhetoric, and manner our very approach will be discrediting, even apart from the substance of our arguments. Our how must match our what.
This is an historic opportunity—a generation in the making. The political abolition of slavery did not automatically change the cultural struggle and debate that followed. Over a century later, we are still reaping the consequence of how poorly Reconstruction was enacted. We dare not repeat the same failures of cultural engagement. There are hearts and minds to be won. How we debate our strongest opponents in the coming months will strengthen or weaken American democracy. It will also be a public test for a church that is already facing widespread disaffection from the coming generation. The coming abortion debate will ultimately be about far more than abortion. Democracy and the church are now on trial.
John Seel is a cultural analyst and writer living in Philadelphia. He is the former director of cultural engagement at the John Templeton Foundation. He is the author of The New Copernicans: Millennials and the Survival of the Church and Network Power: The Science of Making a Difference.
***
A baseline expectation
Since Dobbs I've been thinking about the way we talk about abortion. We often talk past the thing itself and talk past each other.
Between the spring's leaked draft and June's final opinion, a writer I respect posted an Instagram caption that includes the phrase "Abortion is life." The statement so starkly reverses the usual idioms that it forces pause. Abortion is not life.
I recognize that the statement aims to respect women whose terminations seemed a matter of their own life or death, the hard cases. But hard cases alone don't explain Dobbs opponents' vehemence, even if worry over hard cases proceeds from concern for others rather than self-regard. "Abortion is life" also affirms our popular culture's construing of sexual and economic realities: configuring abortion as a necessary component, a fixture that removes a pregnancy not welcome in those systems.
Removing a pregnancy requires accomplishing a death. That fact can't be disregarded alongside the felt need to not be pregnant. Women with desired pregnancies talk about the creature in utero as a baby. It is a commonplace to note how differently terms describe the presence and progress of a fetus to be terminated. The difference is not in the fetus but in our ascription; we literally speak a child into being by deciding to call it one.
Like many people I first heard about Dobbs not by reading the decision itself but others' responses to it. Most of my own thoughts about it were responsive. At first that made me feel obtuse: Can I not have a single original thought about abortion? Maybe. But responsive thinking is needed now. Polls report that Americans have nuanced views on abortion, but conversations too often leech nuance out. One of the best books I've read on the topic is Civil Dialogue on Abortion by Bertha Alvarez Manninen and Jack Mulder, Jr. They are both philosophers and some of their arguments are over my head. The remarkable thing about the book is that it really is a conversation. They write as friends, one declaring something the other then addresses instead of barreling on to a separate agenda, instead of conscripting choice or rights as placeholders. I'm not saying that all we need to do to make things better is to learn to talk to each other. Still, commitment to democracy should make this a baseline expectation.
Agnes R. Howard teaches in Christ College, the honors college at Valparaiso University, and is author of Showing: What Pregnancy Tells Us about Being Human. She is a contributing editor at Current.