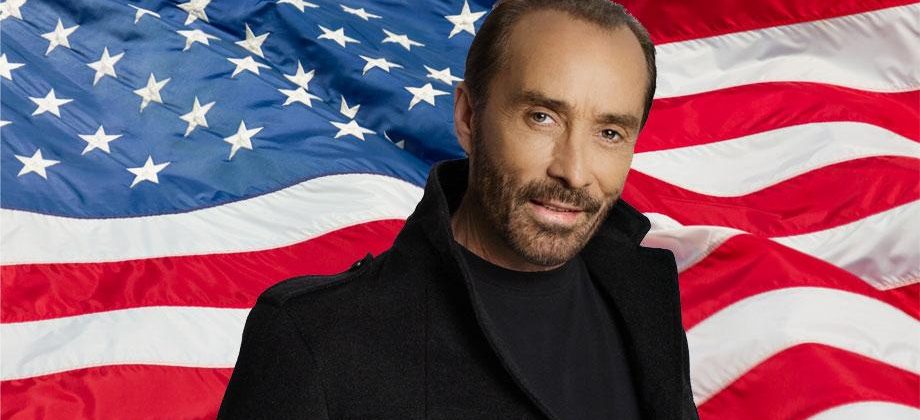 This September, coinciding with the twentieth anniversary of the 9/11 attacks on Washington D.C. and New York City, a marketing agency in Nashville called Elite Source Pro will release the God Bless the USA Bible. In addition to a large-print version of the King James Version of the Bible, its text will be interwoven with printed copies of the Declaration of Independence, the United States Constitution, the Bill of Rights (for some reason identified separately from the Constitution), the Pledge of Allegiance, and Lee Greenwood's hand-written lyrics of the chorus of his song, "God Bless the USA."
This "Ultimate American Bible" takes its name from Greenwood's smash hit, first released in 1984. It has found its way to the top of the charts on three separate occasions over the past thirty years: First, during the 1991 U.S. Desert Storm campaign in Kuwait; next, following the 2001 September 11 attacks; and finally, amid the first U.S. strikes on Iraq in 2003. It has become the most widely played and performed patriotic anthem in contemporary American life, and is now almost entirely linked to the priorities and convictions of Red America.
Aside from July 4 celebrations and Republican campaign rallies, the song has found a special place in the heart of American evangelical Christians. YouTube bristles with hundreds (thousands?) of energetic performances of the song during rousing, flag-waving church services, where lines that might otherwise separate civic from religious reverence are entirely obliterated in expressions of patriotic devotion. This is nothing new. Patriotic hymns such as "God Bless America" and "America the Beautiful" have long been used in Christian worship—hymns that clearly invoke God, speaking of his enduring sustenance of America and its mission. Julia Ward Howe's Civil War anthem "Battle Hymn of the Republic" is a veritable theological treatise on God's glorious retributive justice embodied in the righteous cause of the Union Army.
What is remarkable about Greenwood's modern classic is its total dearth of theological content. Despite the word "God" appearing in the song's title and in each return to its rousing chorus, the (presumably Christian) deity plays no role whatsoever in the song's message or thematic content.
The narrator imagines a world where he has lost his material goods and is forced to start over with "just my children and my wife." Stripped of everything, what hope does he cling to? When everything else is gone, he knows that he is still an American. And at least he knows he is free. The first and only whiff of transcendence in the song's opening stanza is provided by the narrator's "lucky stars," which he thanks for allowing him to be an American.
The heartbeat of the song is the acute gratitude the narrator expresses to "the men who died" to give him his rights and freedoms as an American. The song's original release less than a decade removed from America's unpopular war in Vietnam gives real weight to his impassioned—and, in the era, somewhat novel—appeal to supporting the U.S. military. The narrator affirms that he will "stand up" and defend "her" still today. "'Cause there ain't no doubt I love this land. God bless the U.S.A!"
It surprises no one that the Greenwood anthem has risen again to astronomical popularity as part of the essential MAGA soundtrack to the Donald Trump era. It was routinely played when Trump himself was introduced at campaign rallies, as he dramatically made his way to the podium. Critics have already begun to refer to the new God Bless the USA Bible as the "Trump Bible."
In this light, it's worth considering Greenwood's song as an artifact of contemporary evangelical Christianity. Not necessarily because it's an especially Christian song—it clearly isn't. But rather because it continues to be celebrated in certain MAGA-hatted quarters as though it were.
No shortage of proverbial ink has been spilled on the unending task of trying to understand how evangelicals in the United States became in thrall to the cult of Donald Trump. Despite all of these efforts, no clear consensus has emerged. But the appearance of the God Bless the USA Bible may give us yet more clues.
In an article published this past February in Sociological Forum, researchers evaluated survey data taken in the months following the 2016 presidential election. Researchers found a surprising correlation in assessing Christian nationalist sentiments between self-identified evangelicals and a lack of church attendance. "Unchurched evangelicals." The analysis revealed that these so-called evangelicals with strongly Christian nationalist sentiments weren't building on traditionally biblical or church-based teaching to establish parameters for political decisions or to draw boundaries around acceptable ideas or candidates. These scholars suggest that the long-standing wisdom that politics is downstream from religious belief can no longer be taken for granted. In fact, the currents seem now to run in the opposite direction. Religious identification appears to be dependent on political affiliation—or in this case, personal political allegiance to the swagger and manner of Donald Trump.
Recall Trump's infamous "photo-op" in June 2020 when, amid the groundswell of protest following the murder of George Floyd, the president stood in front of St. John's Church holding a Bible, after using military personnel to clear the area. The brand of Christianity that has coalesced around Trumpism leans heavily on symbolically powerful but theologically vacuous posturing and relies on props like the new Lee Greenwood edition of the Scriptures. This faith gestures toward a brand of transcendence that drinks deeply from Christian symbolism and weds it to highly sentimental conceptions of military service, muscular portraits of Red America patriotism, and "traditional conservative values." Politically, it has led to a wave of culture war agitating, with Republican state legislatures passing a spate of pro-gun, anti-trans, and anti-CRT laws—often in the name of Christ. But none of these actions and impulses reflect a movement that seems to have allowed the prophetic words of Scripture to guide, inform, or chasten these ideals or frame these actions.
Lee Greenwood, the man, is a fitting archetype of this version of Christianity. The MAGA troubadour describes himself as a conservative Christian, a claim I have no reason to question. But it's also true that he has made a fortune trading on the symbolic posturing most closely associated with a very thin version of Southern cultural Christianity that dominates current Republican politics. Greenwood, sometimes accompanied by his fourth wife, a former Miss Tennessee, continues to make regular appearances at patriotic celebrations, NASCAR events, and conservative political rallies, nearly always flanked by servicemen and a flurry of red, white, and blue, belting out the hopes and fears of the forgotten white working class.
It's hard to imagine a more apt reflection of the current state American Christianity than a hustle involving an aging country singer licensing theologically vacuous content to sell patriotic Bibles to the evangelical faithful. H. Richard Niebuhr might have been reviewing the release of this product when in his classic 1937 critique of enculturated Christianity, The Kingdom of God in America, he described America's version of the gospel story: "A God without wrath brought men without sin into a Kingdom without judgment through the ministrations of a Christ without a Cross."
God help us all.
Jay Green is Professor of History at Covenant College. His books include Christian Historiography: Five Rival Versions and Confessing History: Explorations of Christian Faith and the Historian's Vocation (edited with John Fea and Eric Miller). He is Managing Editor at Current.