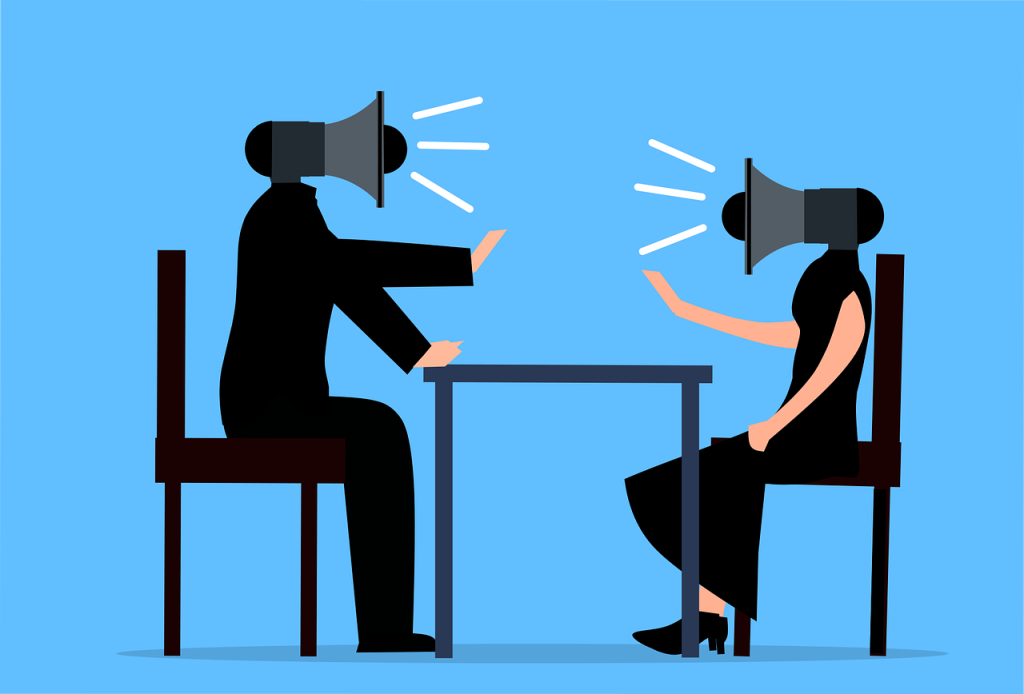 In a time of great need, what does mutuality require of our leaders?
Sometime during the summer of 2020, as parts of the U.S. came out of lockdown, I began to hear a refrain that still hasn't stopped. It sounds when I'm on social media, at the grocery store, walking with a friend, or on school board zoom-meetings: What do we owe each other?
I suppose the question may have become lodged in my mind due to season one of The Good Place, which I binged sometime in late 2019 and early 2020. After a few months I finally googled it and was reminded of the work of moral philosopher T.M. Scanlon, who wrote, it turns out, What We Owe to Each Other (2000), a book about how we justify our actions toward others.
Scanlon's questions are particularly valuable today, a time when ideas about equality, equity, and how we distribute resources and live together are at the forefront of most people's minds. It's a common joke that this pandemic has been a "group project" of massive proportions, with all the attendant stresses and discomforts of bearing with folks who turn work in late, or who don't do their work at all. Of course, our "group" has also achieved extraordinary advances and joys, from vaccine development and political organizing to the truly remarkable, hilarious, and generous ways people have gotten through this pandemic by helping one another. Both our failures and our successes keep the refrain flowing in my mind.
While watching the varying levels of government work out pandemic protocols, aid, and systems, I have been intrigued by the ways local bodies are going about their work. And I've been disheartened to observe the basic lack of curiosity and concern so many leaders (locally and nationally) have displayed about our mutual obligations at a time when death is so close and risks so high.
Since the pandemic has caused many to turn to local, state and federal leaders for answers and aid, the increased scrutiny has left our habits of governance badly exposed. Not accustomed to answering to their constituencies at this heightened level of need and demand, most of these institutions—schools, recreation programs, places of worship—have trouble moving beyond whatever established patterns and protocols of public service are in place. But the pandemic's direct, high-stakes forms of confrontation have forced the question of what the institutions we depend on owe us—we who, after all, fund their existence, whether through donations or taxation.
Think of the recent story about the Oakley Union Elementary School District (California) where the entire school board resigned after a controversy in which, on a hot mic, school board members criticized parents who wished to see the schools reopen.
We could argue over whether the entire board should have resigned, but I found myself stuck on the very basic betrayal present here. A public official is required to listen to the views of the public. Every public meeting has built into it a time for listening. There is no point to this exercise if officials do not at least pretend to listen.
As a town councilmember myself for four years, I have often had the experience of not wanting to listen, or having my mind already made up about a given course of action prior to a public meeting. Perhaps the same people come over and over with the same request that you simply can never accept because it's not within your purview. Or maybe someone expresses a view that is repellent. ("You can't build the low-income housing next to me!")
Most of the time, however, there is a deeper message in the public comment and one for which public officials would do well to listen: I am worried about climate change and our planet's future; I am worried about the economy and whether there will be jobs for myself and others in my community; I am worried that my children will not succeed in school and that this will limit their options for the rest of their lives.
I believe that for leaders of any kind listening is the most valuable practice they can offer their communities. The phrase "now more than ever" is certainly overused but I'll use it here. Now more than ever we need people in public service committed to listening. It's an art that is encouraged by our most sacred traditions—both listening to each other and listening to the divine, and so fostering a flow of feeling and information. In this kind of listening we employ the practices professionals say are crucial for both sharing information and taking it in: You don't plan how you are going to reply while you are listening; you come with an open mind and heart; and you respond in a way that shows you heard.
Listening does not mean that you have to change your mind. But leaders must be aware of the way good listening validates others' humanity and basic worth, especially in a time when we have experienced such pain, whether through loss of life, loss of work, or general isolation. Think of Martin Buber's I and Thou. We need more people in public service to envision our relationships as a dialogue that we all have a role in shaping, and that in turn shapes what we do with public resources.
In too many situations (Oakley United being only the most glaring), public officials display a basic lack of respect toward their constituents by shutting them out of decision making or showing through body language or the meeting format that listening is the last thing they wish to do. Listening is a form of hospitality. It is the first step in making room for empathy in our hearts. Done well in a public setting, listening models shared decision-making in our common spaces and teaches us what it means to show up for one another. It is needed today, as much as any other time in history, and is as important in the local school board meeting as it is in Congress, as vital in your own home as it is in the local nursing home.
What do we owe one another? The answer may just start with listening.
Sarah Imboden lives in upstate New York, where she served as a town councilmember for one term in 2016-19. She is active in local politics and volunteer efforts, while juggling work and keeping up with her three kids. She holds degrees in history and public policy.