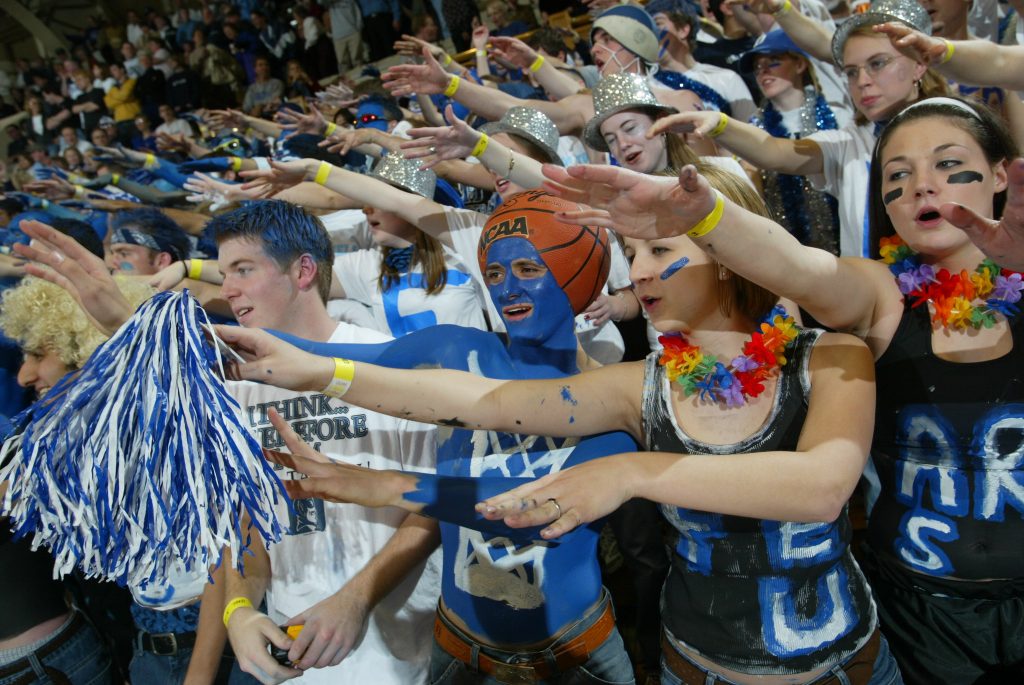 Presence—however constrained—turns out to be easier than absence
This year I have been struck by the innumerable ways we are striving to connect with one another and make sense of life together, despite—or even because of—the pandemic. Like many, our family took rapid tests, wore masks, and traveled to see family and participate in varying traditions, meeting in small parties and with protocols in place. We had one close encounter with a positive case. Reflecting on all of this effort, I feel it was worth it to be with the people we care about—to look at each other (perhaps from afar, over a fire pit) and confirm: You're still here, we're still here, we care about each other.
Taking a break from the usual pressure to see everyone during the last year-plus of pandemic holidays has sometimes been a relief. As an introvert and someone who has both parents and children to appease, I found figuring out how to join a Zoom much easier than figuring out how to see everyone safely and navigate all the expectations. Before vaccines, staying apart also felt like the most loving thing we could do.
I know I am not alone in observing that, as so many activities moved to Zoom and we stayed away from one another, tension and disconnection began to build in my family and in our community. It's not just "pandemic fatigue." Rather, I think it's that we collectively understood that the distance between us is not sustainable over a long period. We are a communal species.
Yet because the virus continues most of us are still doing a complicated relational calculus to determine how to be together safely. We haven't lost our humanity; we simply don't want to endanger ourselves or others. It turns out that not being together feels harder than trying to be together, even when we have to go out of our way to keep each other safe.
To combat disconnection, in 2022 I will be seeking more opportunities for "collective effervescence," or moments in a big group of people where we experience and celebrate the same thing. The phrase comes to us from sociologist Émile Durkheim, and if you've ever been to a concert, spent a night clubbing with friends, seen a public fireworks display, or participated in your community's Memorial Day parade, you know what it is. It's that moment when a large group of folks is synchronized while feeling and observing the same thing.
There is a joy and unity in collective effervescence that is still not fully available to us the way it was before the pandemic. I was thinking about this during our church's Christmas Eve service. This year our church made the decision to hold in-person services, but as we approached Christmas, the Omicron variant and its contagion rate challenged the vestry to come up with protocols that would allow the important points of connection we had all missed the year before while still keeping the most vulnerable safe. One decision was to prohibit congregational singing. That meant that we listened to our beautifully restored organ (a pandemic project) with no singing at all. It was both beautiful and jarring to hear classics like "Hark the Herald Angels Sing" and "Joy to the World" with no voices.
This year, instead of lighting candles with one another in the darkened sanctuary to sing "Silent Night," our priest handed out candles to take to our homes. I thought about this loss, weighing last year (pre-recorded readings and carols from our homes, knit together via Zoom) against this year, where at least I was able to wave at other congregants from the pew. While distant and masked, we confirmed together: We're still here; we still care about being here together; this is meaningful. I think we still found some effervescence, though some of the bubbles were missing. Collective effervescence unifies the people who participate, but you do have to show up to feel the effects.
This year we carefully navigated all the different expectations and protocols in order to see family and go to church and other communal events in person. We did all we could to prepare; we each sacrificed a preferred way of doing things in order to connect. This makes me hopeful for future gatherings, that perhaps we will be just a little more grace-full toward one another; a little more quick to remember how precious it is to gather, no matter the cost.
I believe someday we will get to sing together in church without feeling that we may be endangering our neighbors. I know that in 2022 I'll be seeking as many ways to participate (safely) in collective effervescence as I can. I won't take the opportunity—or the unity we build together—for granted.
Sarah Imboden lives in upstate New York, where she served as a town councilmember for one term in 2016-19. She is active in local politics and volunteer efforts, while juggling work and keeping up with her three kids. She holds degrees in history and public policy.