Members can change the credit/debit card used for their membership at any time. To do so, follow the steps below.
1. Login to Current, then scroll down to the bottom of the website and click "Manage Your Account." This will take you to your Membership page.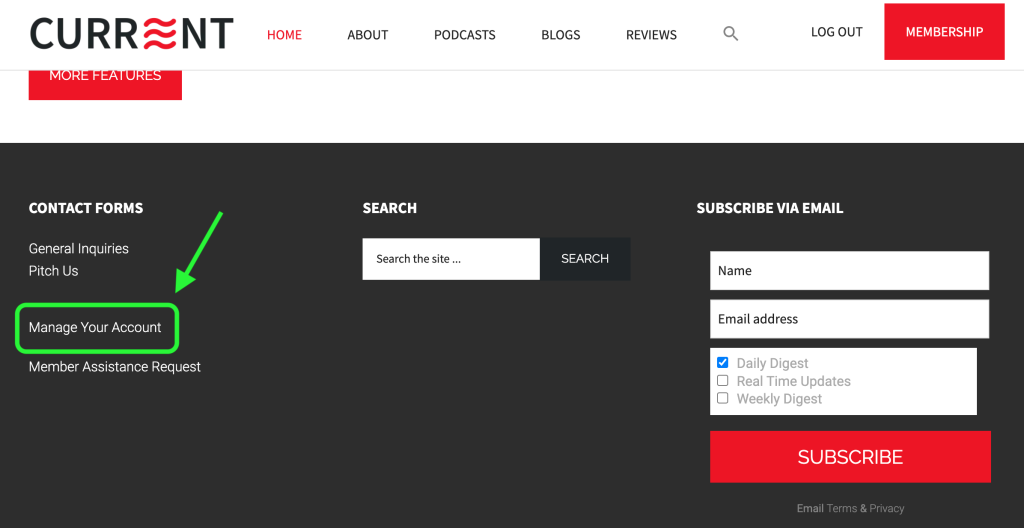 2. On the Membership page, click "Update Billing Info." This will take you to the Manage Billing page.

3. On the Manage Billing page, click the pencil icon next to the current form of payment. This will allow you to edit the payment method associated with your membership.

4. Click the circle next to "Add payment method." Follow the prompts that appear to add a new credit or debit card.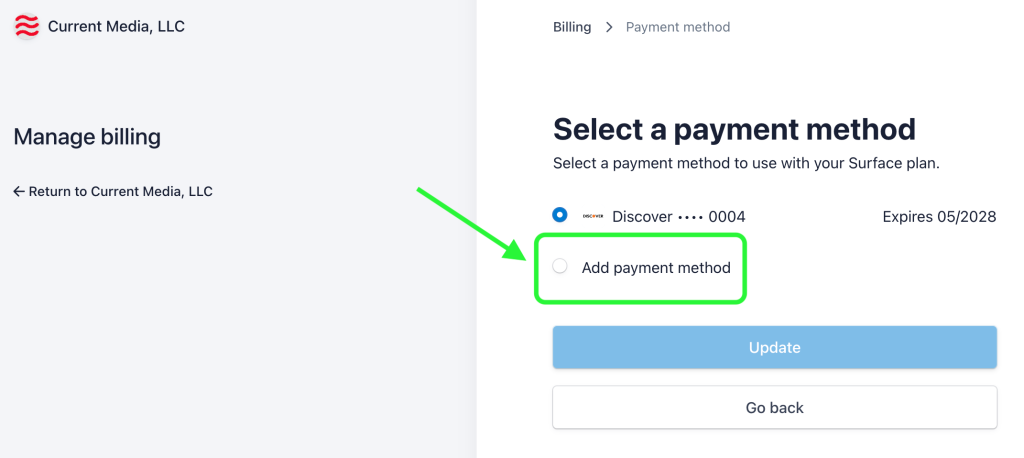 If you encounter any issues, please contact us via the Member Assistance Request form.