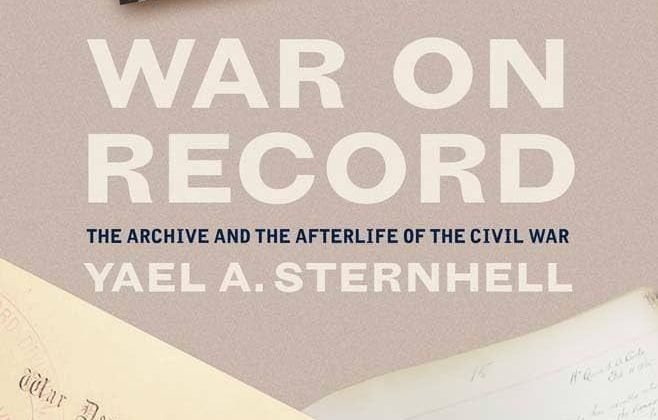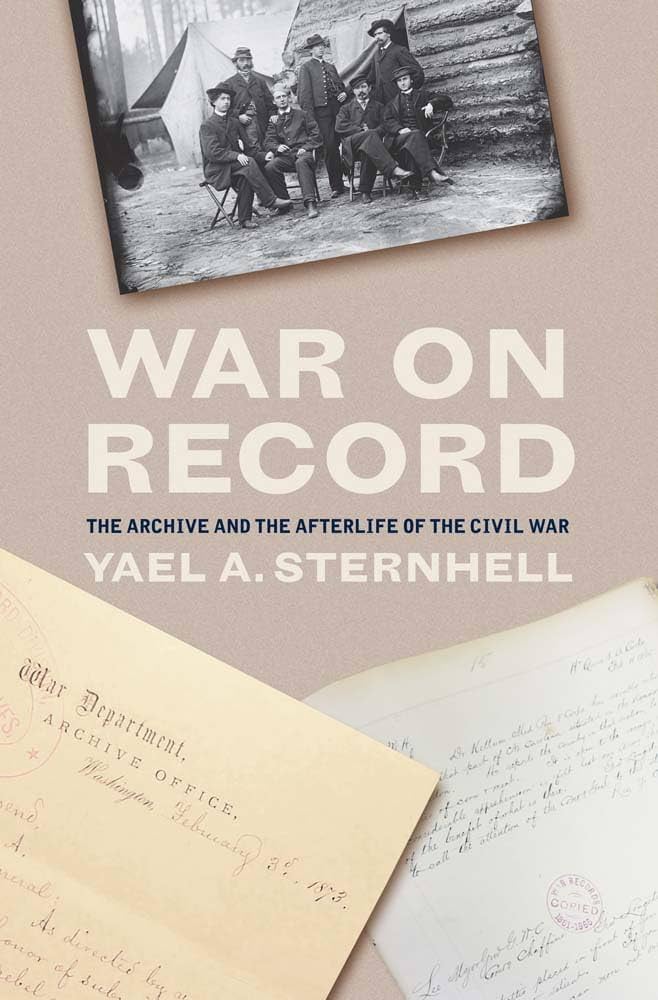 Yael Sternhell is Professor in the Department of History and Department of English and American Studies at Tel Aviv University. This interview is based on her new book, War on Record: The Archive and the Afterlife of the Civil War (Yale University Press, 2023).
JF: What led you to write War on Record?
YS: The origins of this book lie in a question I had become interested in when I was writing my first book, about spatial mobility in the Confederate South. I noticed that every time governments were forced to flee the capital they made a point of packing up their archives and taking them along as they sped out of town. This got me thinking about how and why Confederates archived their records. I wondered, for example, whether Confederate bureaucrats and politicians intentionally kept particular documents that would cause future generations to look upon them favorably and whether they made a special effort, during the final days of the war, to ensure the survival of historical evidence of their cause. I knew that the records of the Confederate government had ended up in the National Archives branch in Washington, D.C. and so I naturally went there hoping that examining the raw documentation of Confederate governance would provide me with some answers. Yet a chance conversation with a staff member in the archive led me in a completely different direction. Instead of focusing on Confederate archiving practices, I became interested in the efforts by the Federal government to manage the huge body of paperwork that had fallen into its lap at the end of the war. I delved deep into two virtually unknown War Department bureaus, which had been charged with sorting through the records, and discovered in these seemingly dry and bureaucratic paperwork a whole new history of the interplay between knowledge and power in the aftermath of the Civil War.
JF: In 2 sentences, what is the argument of War on Record?
YS: The book argues that the Federal government's Civil War archive, the most important repository of records documenting the conflict, shaped the aftermath of the Civil War in two crucial ways. It played a major role in determining the contours of the postbellum relationship between the previously warring sections, and it was largely responsible for creating the body of knowledge at the heart of what we think of today as Civil War history.
JF: Why do we need to read War on Record?
YS: If you are interested in history in general and in Civil War history in particular, this book will challenge your core assumptions about how you think of the war. You will understand that what you consider as "fact" or "truth" was the result of complex archival processes, and that archives, which are often perceived as static and sedate institutions, are actually highly partisan and conflictual spaces where archivists, archival users, and political actors all struggle for control over history.
JF: Why and when did you become an American historian?
YS: I became interested in history as a young girl, probably because I grew up in a house that was suffused with history. My father was a historian of fascism, and questions about the past and how it bore on the present were never far from my mind. Though I had grown up in Israel, my family spent long stretches of time in the United States and I became fascinated with Southern history and the history of the South during the long Civil War era more specifically. Eventually I decided that I would like try and make my passion for United States history into a career, and went to graduate school at Princeton.
JF: What is your next project?
YS: My next project continues along the same trajectory of questioning our fundamental assumptions about history. I will take on the most important source historians have used to understand events on the ground during the Civil War, the official reports submitted in the aftermath of battles. These reports have always been considered as factual transcriptions of actual occurrences, yet even participants at the time knew that was not the case. Battle reports were in fact highly personalized narratives in which commanders settled accounts, laid blame, and burnished their own reputations. They deserve the same critical treatment afforded by scholars to other genres such as slave testimonies or personal diaries.
JF: Thanks Yael!