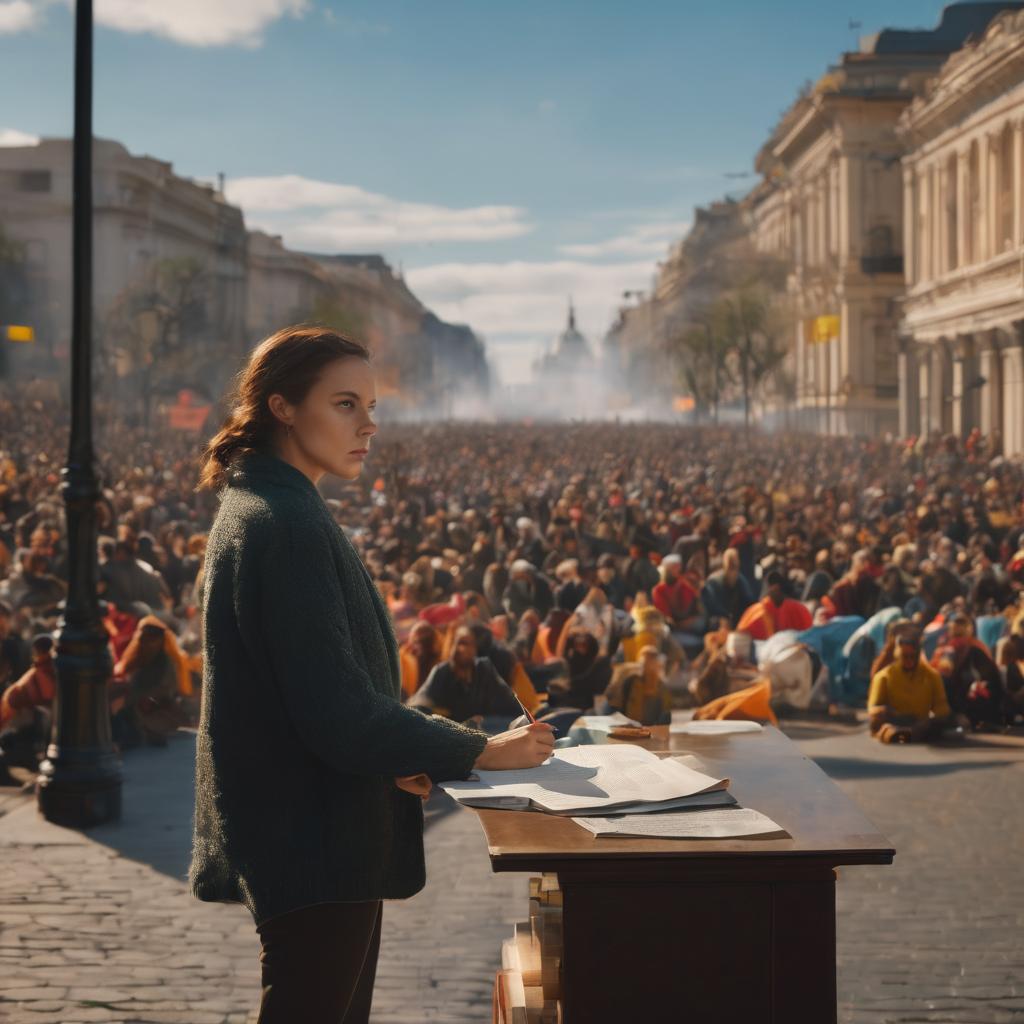 George Packer of The Atlantic thinks so.
Here is a taste of his recent piece:
It seems natural for creative people to speak out at a time of crisis. We look to them for words and images that provide clarity and inspiration and consolation—for truth. But in practice this expectation turns out to be perverse. Instead of bringing their special talents—imagination, an ability to sustain competing thoughts and articulate them with nuance, a knowledge of complex history, a sense of tragedy and common humanity—to a subject like Israel and Palestine, writers and artists are more likely to abandon their qualifications at the threshold of a political controversy. Upon entering, they begin speaking in a characteristic tone of outraged conscience. They indulge in rhetorical excesses and resort to euphemisms and omissions that amount to outright lies. They use the passive voice and abstract language to gloss over the killing of children on one side or the other. They ignore any facts that taint their purity of belief. They squarely refuse to face the trade-offs and dirty compromises that politics requires. They avoid the devilish question that a sense of responsibility should require them to ask: What would I do if I had real power? This question always has a dissatisfying, even tragic, answer—so it disappears in the glare of moral certainty.
In taking political action, writers and artists are likelier to betray than fulfill the demands of their vocation. They might be the last people to turn to for wisdom in a crisis like this.
A political ideology, whether left-leaning or right, puts heavy pressure on a work of art. The work stands or falls on the depth, breadth, and vitality of its vision of human truth; ideology narrows and abstracts human truth to fit its messy contingencies inside an impersonal framework. Lionel Trilling wrote of "the dark and bloody crossroads where literature and politics meet." Dark and bloody because the values of art and politics are always in tension, if not open conflict; crossroads because they're often bound to meet.
In our daily lives we ignore or deny unresolved contradictions in order to stay loyal to a political commitment—to go on being progressive or conservative, liberal or populist. For example, fossil fuels provide vital jobs in depressed communities while they destroy the planet; America is the cause of much of the world's troubles, yet most of the alternatives are worse; Israelis and Palestinians both have a claim to a homeland between the river and the sea. Ideology is at odds with intellectual integrity; activism requires dishonesty. Artists' unwillingness to face this conflict is what makes the forays of so many into politics disappointing.
I don't believe that creative people should avoid political engagement any more than other citizens, nor can they. In an intensely political time like ours, it's inevitable that artists will turn to activism, and that politics will inform their work. But they should keep a vigilant watch on the border between the two so that neither does too much damage to the other.
The idea that such a border even exists may seem obsolete today. The invasion of politics into every crease of the cultural terrain is happening on both the right and the left—the right through government action and campaign rhetoric; the left through institutions of media, academia, and arts. These incursions require you to massage your artistic standards until they become identical to your political loyalties, and the notion that these could ever differ is rendered incomprehensible. It ought to be possible to say "This is a politically wrongheaded and well-written book" or "I share the author's views—too bad he's a terrible writer." But you can guess the general outlines of a book review or prize competition if you know the politics of the authors, critics, and judges. Progressive orthodoxy has a strong grip on important institutions such as the National Book Awards and the MacArthur Foundation. If conservatives controlled them, the results would be equally predictable.
Read the entire piece here.