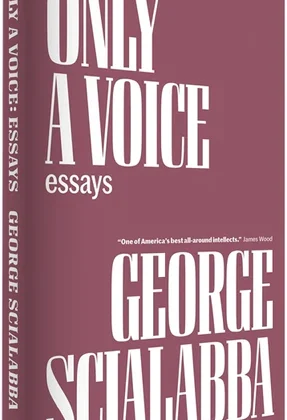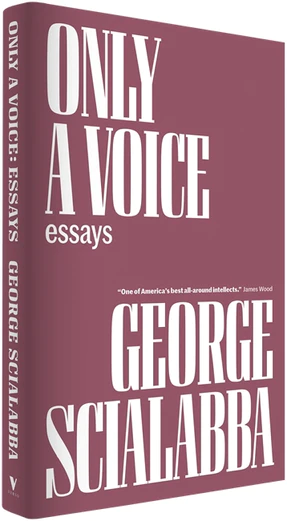 Followers of this blog know that I am a big fan of writer George Scialabba. (I have never met Scialabba, but I am guessing that he would be uncomfortable with the word "fan.") If you are not reading Scialabba you should. His latest collection of essays is titled Only a Voice. Sam Adler-Bell reviews it at Commonweal.
Here is a taste:
Commentary on Scialabba often makes much of his marginal status in relation to the more glamorous—or, at least, more lucrative—centers of intellectual life. As Christopher Lydon once put it, he has "no tenure…no tank to think in, no social circle, no genius grant (yet), no seat in the opinion industry or on cable TV—'no province, no clique, no church,' as Whitman said of Emerson—not even a blog." In this, there was always a note of condescension: the working-class boy from Sicilian East Boston made good (but not good enough for the academy).
Today it feels not just anachronistic but superfluous to repeat this litany of faint praise. Who would still assume that "the best that has been said and thought" (to quote Arnold again) is being said or thought by academics, think tankers, TV personalities, or MacArthur grant awardees? Who, indeed, would be surprised to find that the most stylish, mature, adroit, and winsome thinkers are those entirely untainted by contact with the ideas industry?
When I started writing this review, I resolved to avoid the mawkish, almost elegiac tone that often seeps into essays about Scialabba. As you can see, I've failed. It can't be helped. Like any great teacher, he inspires great loyalty in his pupils. As for the elegiac, if an aspect of mournfulness attaches to these sentences, it is because one feels, and fears, the disappearance of Scialabba's type—the "exemplary amateur"—from the intellectual scene.
The amateur is a distinctly American type, a figure of both humility and hubris; he leads a learned revolt against titles, credentials, and expertise. As Scialabba writes of antiwar radicals like Randolph Bourne, Henry David Thoreau, Macdonald, and Noam Chomsky, "they asserted a kind of protestant principle of private judgment against the quasi-theological mystifications of the government and the policy intelligentsia."
Only outside—or in Scialabba's case, below—the halls of intellectual officialdom, where the edicts of American exceptionalism lack pontifical authority, does this heretical tradition flourish. The exemplary amateur has no patron, no stature, no sanction (besides his own integrity), and only a voice—a curious, bookish, humane, ironic voice—"to undo the folded lie." The amateur cajoles, informs, punctures. He cannot declare from on high, because he isn't up there. He's down here with us, modeling Scialabba's favored virtues: "Probity, fearlessness, tact." Reading Scialabba, one feels hopeful that those could be our virtues too. As Trilling said of Orwell, "He is not a genius—what a relief! What an encouragement."
Read the entire review here.