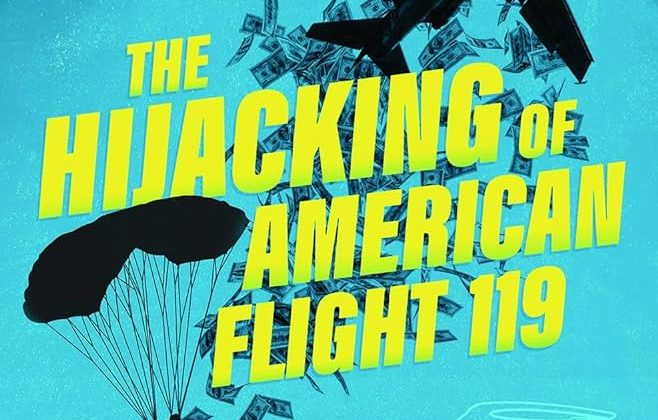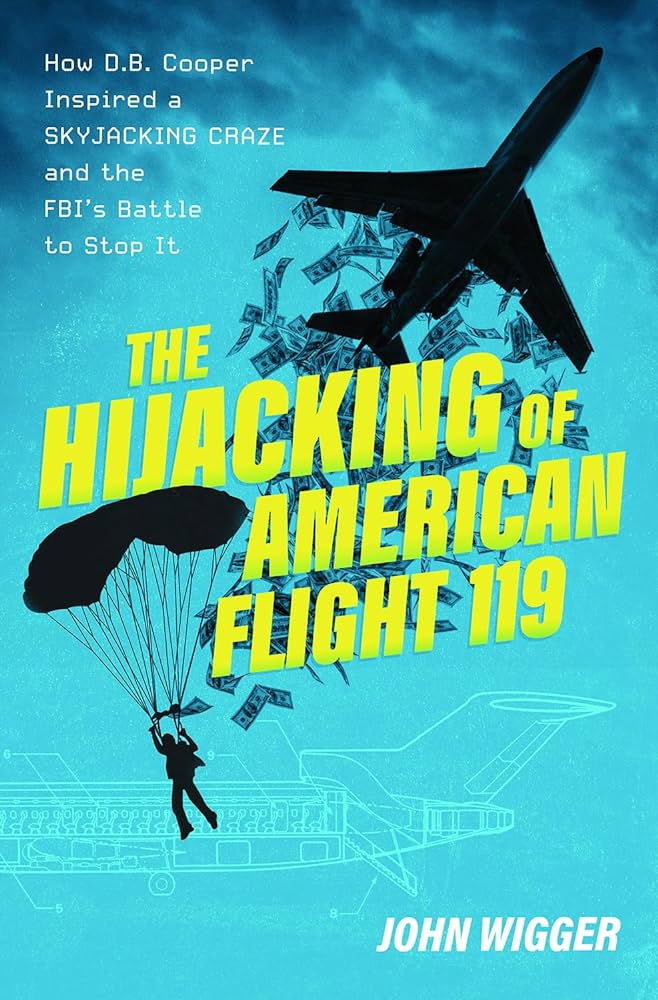 John Wigger is Professor of History at the University of Missouri. This interview is based on his new book, The Hijacking of American Flight 119: How D.B. Cooper Inspired a Skyjacking Craze and the FBI's Battle to Stop It (Oxford University Press, 2023).
JF: What led you to write The Hijacking of American Flight 119?
JW: I grew up flying with my dad and used to be a pilot. I now teach a history of flight course at the University of Missouri. Early on, I realized that D.B. Cooper was most students' favorite lecture, more so than Amelia Earhart or the moon landings. So, I decided to expand the topic and got in touch with Martin McNally, the American 119 hijacker. He eventually Zoomed in to talk with the class, which they loved. From there I began contacting retired FBI agents, pilots, and stewardesses (as they were always called at the time) about their hijacking stories. The more I learned, the more I realized that there was a great story here that had not been told.
JF: In 2 sentences, what is the argument of The Hijacking of American Flight 119?
JW: The audacity of the parachute hijackers, beginning with D.B. Cooper, captivated Americans in the early 1970s for the same reasons they continue to do so today. Airline hijackings fit the cultural moment and people often rooted for the hijackers, at least until things turned violent in the second half of 1972.
JF: Why do we need to read The Hijacking of American Flight 119?
JW: Stories that fascinate us do so for a reason. They help us understand who we are and the murky impulses that motivate us. The parachute hijackers are a great barometer of late 1960s and early 1970s culture, a chaotic time much like our own.
It's also just a great story. McNally hijacked American Flight 119 with a sawed-off machine gun concealed in a briefcase. He dropped off the plane's aft stairs in the dark at 10,000 feet and 300 miles an hour with $500,000 in a mailbag tied to his leg, wearing only a small reserve parachute. He had never parachuted before and did not even know what state he was over. It took the FBI nearly a week to track him down. Robb Heady hijacked a plane in Reno by running across the apron with a pillowcase over his head, a .357 magnum in one hand, and a parachute in the other. D.B. Cooper parachuted into the night near Portland, Oregon and has never been identified. For a few months from November 1971 to June 1972 the parachute hijackers' exploits seemed more thrilling than sinister. Most Americans could not help but admire their daring even as the FBI worked to make it stop.
JF: Why and when did you become an American historian?
JW: When is easy. I quit my job as a Petroleum Engineer and was admitted to Notre Dame's PhD program in American History in 1988. Why is less clear. I love reading and wanted to tell stories that explain why we are the way we are. The life of a college professor seemed the best way to do this.
JF: What is your next project?
JW: Not sure yet. I'm interested in the 2010 Deepwater Horizon drilling rig blowout, which had a profound impact on all of us and connects to my earlier career.
JF: Thanks, John!