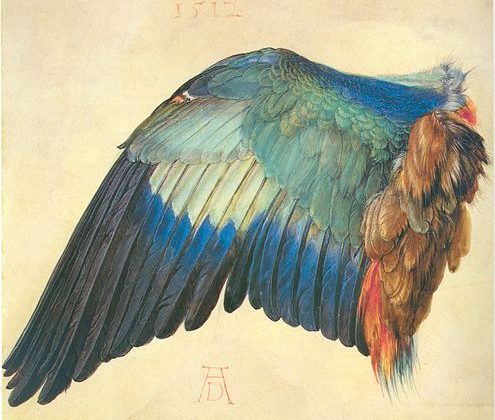 In the classic show Northern Exposure, there are a few episodes where Marilyn is dating "the flying man" from a circus. Naturally, some people are skeptical, but Bob actually does fly. But more immediately noticeable for those who meet him—he doesn't talk. It's not that he can't, he just won't. Why? Words are heavy.
All kinds of things are heavy and keep us close to the ground, incapable of achieving greatness. The discourse surrounding what it requires to achieve greatness is itself great and vast. And in our time, that discourse includes a good deal of bemoaning present-day accomplishments. To some, recent human achievements seem to have declining value. There are dozens of Twitter (X) accounts dedicated to venerating the past at the expense of the present (Culture Critic often does this).
What if some of the "things" keeping us from soaring on the wings of passion to near perfection are just actual things? What if stuff is what weighs us down? It's worth considering. Words are heavy, so is checked luggage. Maybe waiting at the baggage claim can cost you your big break.
One of the shocking things about the early twentieth century in comparison with the late twentieth century in America is how much stuff everyone had by the end. When you see old photos or read old books (or old wills), you begin to realize that normal people didn't have many things. Quite a few people had a single pair of shoes, only a couple outfits. That wasn't just tenement life or the Dust Bowl—though it was more extreme there/then—people simply had fewer possessions.
And to get certain places, it may be advantageous to travel light. Consider the case of Woody Guthrie. He spent years of his life riding the rails, bumming around between towns, often with nothing but his guitar, his "music box," and the clothes on his back. Great songs came out of that experience (and some great stories, see Bound for Glory). Charlie Parker achieved remarkable things with his saxophone, but even before he had a drug problem, there were many times he carried little more than his horn. When Jack London felt himself degenerating in his wealth, he took to the seas (see The Voyage of the Snark). He needed limited distractions and luxuries and some tests of mind and body to restore himself. He got yaws, but it was still an epic journey.
Many people don't respect the artistic achievements of the present. Some of that is nostalgic thinking and inability to appreciate what is right before us. But it's true that there wasn't a second Louis Armstrong to follow the first. Will the 2020s fiction writers stand up to the 1920s authors? It's impossible to say now, because it requires adequate distance to make a fair judgment. But I am skeptical that we'll get another Dolly Parton and I do suspect that her family's financial limitations contributed to her greatness.
You can't have it all. That's a cliché and its also a theme in the recently ended The Marvelous Mrs. Maisel. Several times in the storyline, Miriam is confronted with the costs of success. In season two, she meets a great artist, who essentially traded having a home and family for painting. He says he will never have that life again, because "everything I have, I put into that," pointing at his masterpiece. Miriam finds that sad, but the artist shrugs, "if you want to do something great, if you want to take something as far as it will go, you can't have everything." In a later season, a Lenny Bruce act helps Midge realize that she, too, will have to sacrifice some things for her career. And in season five, she becomes fully aware of what she will have to sacrifice and is willing to do it. When she finally gets on the Gordon Ford show, she talks about how she knows her relationships will suffer, but she will get to be really famous (and she actually ends up with a lot of stuff, especially dresses, though fairly estranged from her children).
To get to the very top, it seems you have to leave some things behind, at least at key moments. You can't play concert piano with your hands full of stuff. It's not that only those who are hyper-focused achieve greatness (not at all), but those who are better than good are willing to go somewhere with only their devotion to their craft. They can travel to a new town with one suit and a trumpet or a typewriter or a set of chef's knives and risk it all. At some point, it has to be you and the tools of your craft and no other security, no other stuff. Traveling light is necessary where the air is thin.