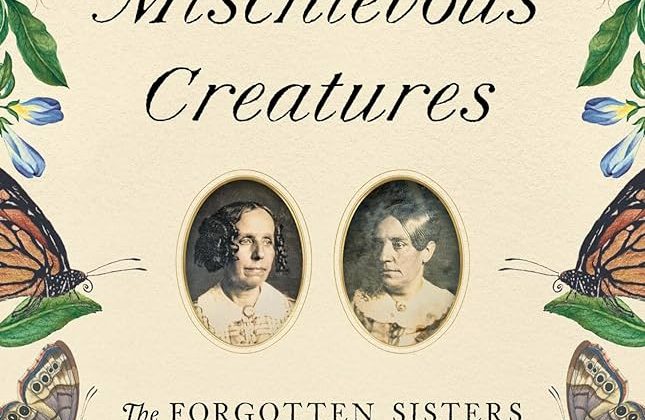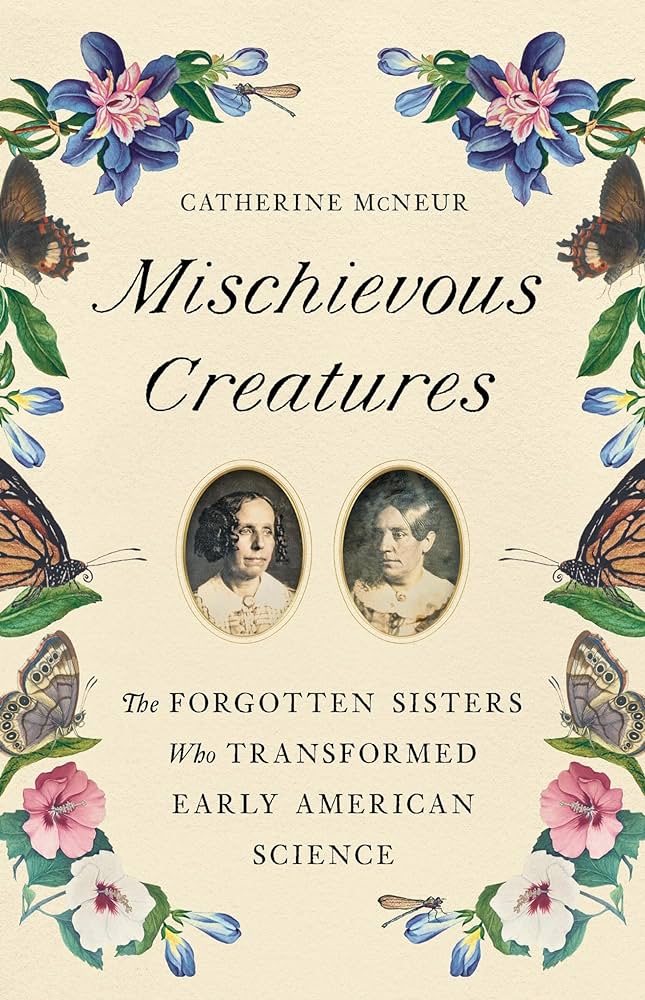 Catherine McNeur is Associate Professor of History at Portland State University. This interview is based on her new book, Mischievous Creatures: The Forgotten Sisters Who Transformed Early American Science (Basic Books, 2023).
JF: What led you to write Mischievous Creatures?
CM: I didn't initially set out to write a book about the entomologist Margaretta Hare Morris and the botanist Elizabeth Carrington Morris. I was about two years into a project about the Tree of Heaven (a tree Americans love to hate) when I kept stumbling upon the letters of these nineteenth-century sisters in the papers of male scientists. Margaretta's words in one of these letters stopped me in my tracks. "I have panted for the sympathy of someone who could appreciate my love of the science, and overlook my want of that learned love derived from books that are, generally speaking, out of woman's reach," she wrote. "The book of nature, however, has been widely spread before me, and countless hours of inexpressible happiness I have had in the study, there." It was at that point that I put aside my research on urban trees to learn more about these women.
The more I uncovered about these Philadelphia naturalists, the more I was mystified that no one had written about them. Margaretta was one of the first women elected to the American Association for the Advancement of Science in 1850. In addition to that, the Morris sisters were in conversation with people like Charles Darwin, Asa Gray, and Louis Agassiz, but they had been more or less excluded from stories of that period. I spent a lot of time trying to make sense of the myriad ways they were erased in the centuries after their deaths.
JF: In 2 sentences, what is the argument of Mischievous Creatures?
CM: Marginalized naturalists like the Morris sisters were central to the development of scientific culture and practices in the nineteenth-century United States. The professionalization that came about thanks to their work, though, ultimately made it harder for women to find a place in the sciences and erased them from the stories scientists told about themselves.
JF: Why do we need to read Mischievous Creatures?
CM: Mischievous Creatures could have easily been a listing of the numerous injustices and indignities that Margaretta Morris and Elizabeth Morris faced as they tried to share their scientific findings with the world, but that would have only been half the story. This is also a book about how two women developed strategies to have their work taken seriously and continued to find joy outdoors exploring their environment and sharing what they found.
JF: Tell us about the kinds of sources that you used for this book.
CM: Writing biographies, I've found, requires you to be really omnivorous with your sources. I worked with everything from scientific articles and hundreds of letters in difficult nineteenth-century handwriting to plant and animal specimens in herbaria and the basements of natural history museums. I mined the sisters' poetry and paintings, descriptions of their house in fire insurance documents, not to mention all the trinkets left behind in their family papers–really any remnants I could find from their lives. I am proudest for having unearthed many of their pseudonyms and, in turn, uncovering as many of their anonymous popular science articles as I could.
My best discovery, though, was a complete surprise. Talking on my kids' school playground with another parent, I discovered that one of my daughter's close friends is a descendant of Thomas Morris, Margaretta and Elizabeth's brother. Her great uncle, who lives just an hour away from me in Oregon, even has one of Margaretta Morris's albums full of her artwork and poetry that he shared with me. This magical coincidence still blows my mind (all of my research was based on the East Coast so I never expected to find anything nearby) and the material in that album helped me write a fuller story about Margaretta and her longings.
JF: What is your next project?
CM: Honestly, I'm not sure! I very well might return to that original project on the Tree of Heaven and I'm in conversation with a biologist about a possible collaboration. Besides that, I'm eager to read widely and explore the archives. Who knows what story I might stumble onto next!
JF: Thanks, Catherine!