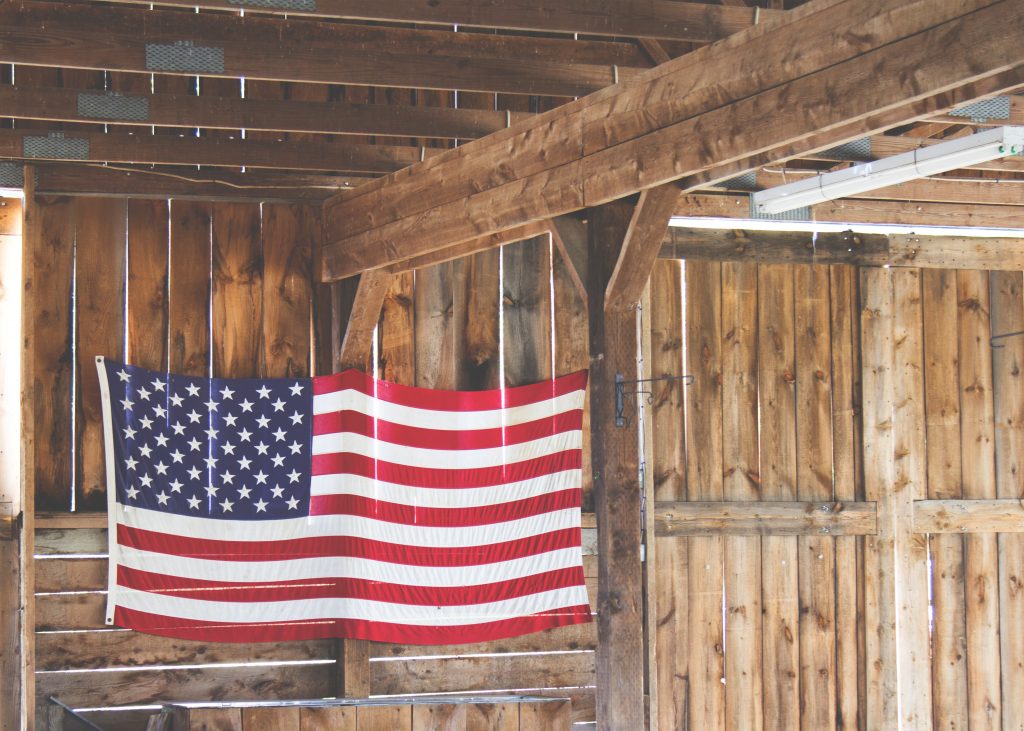 In 2009, as the Kennedy Center honored Bruce Springsteen, John Mellencamp offered a moving re-interpretation of the Boss's 1984 hit about a Vietnam veteran, "Born in the USA." 
If you didn't listen too closely to the lyrics, Bruce's original could sound like yet another piece of Reagan-era chest-thumping. It was musically aggressive, bombastic even. The lyrics belied that impression, but the Reagan re-election campaign apparently missed them, and Bruce had to ask them to stop using his song.
It would be hard to get any jingoistic misimpressions from Mellencamp's version, at least the first half of it. The musicality better matches the lyrics–beat, broken, melancholy. (Mellencamp then turns up the energy however–as noted previously, Americans don't have much tolerance for tragedy, in life or in art.) Watch Meryl Streep and the crowd come alive when the drums start pounding like it's 1984 all over again.
But this wasn't 1984, it was 2009, ten months into the presidency of the man who was elected to end George Bush's wars. Once in office, though, he had a big decision to make about the war in Afghanistan. Few Americans had noticed, but after initial success, that war had been going south for a while, and by Obama's first year was in critical condition. Obama spent his first year determining what should be done.
Four days prior to the taping of this performance, Obama announced his decision. Like George W. Bush in 2007 facing disaster in Iraq, and like LBJ in 1965 facing disaster in Vietnam, he could expand the effort in Afghanistan, or watch as it went down in defeat.
In 1971 Marvin Gaye had addressed an earlier president regarding Vietnam
You see, war is not the answer
For only love can conquer hate
Neither Barack nor Michelle are slouches when it comes to American music, and they surely knew the song. Watch Michelle's face during Mellencamp's performance, and see if you can't tell what she's thinking.
Obama's decision that December meant yet more Americans would be learning the lessons Springsteen heard from the Vietnam vets he met with prior to writing "Born in the USA."
"What is most striking about the most powerful man in the world is not the power that he wields," wrote Andrew Bacevich in 2005. "It is how constrained he and his lieutenants are by the forces that lie beyond their grasp and perhaps their understanding. Rather than bending history to their will, presidents and those around them are much more likely to dance to history's tune."
The new president was learning he'd have to dance, too.
It's to Mellencamp's credit that his version of "Born in the USA" is mostly undanceable.