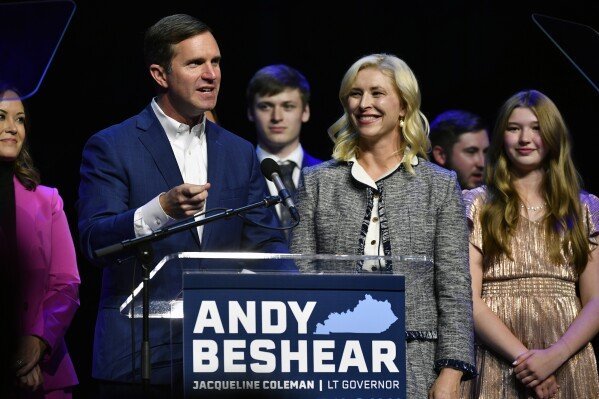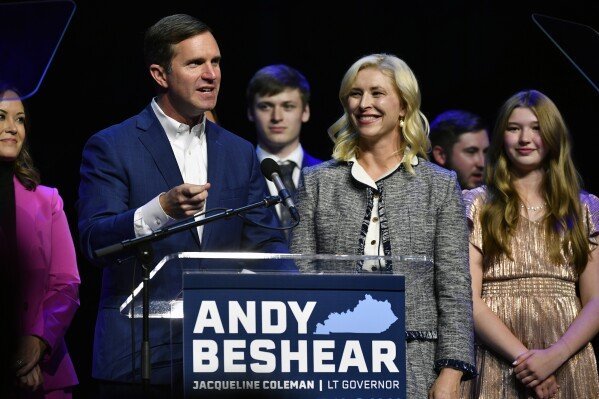 Here is Ron Brownstein at The Atlantic:
Democrats yesterday continued to perform better at the polls than in the polls.
Even as many Democrats have been driven to a near panic by a succession of recent polls showing President Joe Biden's extreme vulnerability, the party in yesterday's elections swept almost all the most closely watched contests. Democrats won the Kentucky governorship by a comfortable margin, romped to a lopsided victory in an Ohio ballot initiative ensuring abortion rights,and easily captured an open Pennsylvania Supreme Court seat. Most impressive, Democrats held the Virginia state Senate and were projected to regain control of the Virginia state House, despite an all-out campaign from Republican Governor Glenn Youngkin to win both chambers.Among the major contests, Democrats fell short only in the governor's race in Mississippi.
The results extended the most striking pattern from the 2022 midterm election, when Republicans failed to match the usual gains for the party out of the White House at a time of widespread public dissatisfaction with the president. Democrats, just as they did last November, generated yesterday's unexpectedly strong results primarily by amassing decisive margins in urban centers and the large inner suburbs around them.
The outcomes suggested that, as in 2022, an unusually broad group of voters who believe that Democrats have not delivered for their interests voted for the party's candidates anyway because they apparently considered the Republican alternatives a threat to their rights and values on abortion and other cultural issues.
"The driving force of our politics since 2018 has been fear and opposition to MAGA," the Democratic strategist Simon Rosenberg told me. "It was the driving force in 2022 and 2023, and it will be in 2024. The truth is, what we're facing in our domestic politics is unprecedented. Voters understand it, they are voting against it, and they are fighting very hard to prevent our democracy from slipping away."
The surprising results yesterday could not have come at a better time for Democratic leaders. Many in the party have been driven to a near frenzy of anxiety by a succession of recent polls showing Biden trailing former President Donald Trump.
Read the rest here.