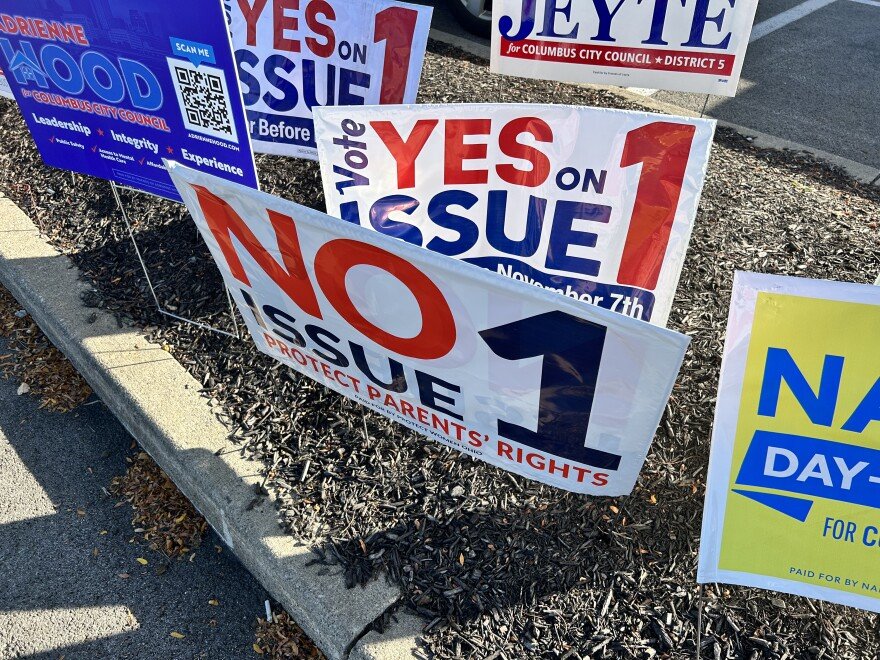 Bernard Prusak is the Raymond and Eleanor Smiley Chair in Business Ethics at John Carroll University. Commonweal has published his piece, "The Pro-Life Movement: Less Popular Than Ever?", on the eve of the Ohio 1 abortion referendum.
Here is a taste:
For several decades, the pro-life movement, including the U.S. bishops, sought to overturn Roe v. Wade not directly, by way of an amendment to the U.S. constitution, but indirectly, by supporting presidents who over time would remake the Supreme Court. The strategy worked after President Donald Trump, with the help of Sen. Mitch McConnell among others, appointed three Justices: the votes were finally there not only to chip away at Roe, but to overturn it. After Dobbs, abortion law has gone back to the states, and it turns out that the pro-life movement, having won the battle for control of the Supreme Court, is ill-prepared to win the culture war over abortion. Indeed, at present it seems to be losing. Why?
Cultural decadence is one possible answer, and that's perhaps the subtext of Governor DeWine's statement that Ohio is neither New York nor California. But that explanation doesn't do justice to the intensity of conviction of many people who are pro-choice. Neither does the suggestion that protecting access to abortion is really about ensuring that women get to be just as promiscuous as men, who can avoid the life-altering effects of pregnancy when contraception fails or isn't used. That suggestion appears in Carter Snead's book What It Means to Be Human: The Case for the Body in Public Bioethics, but happily it's only an extension of the book's thesis, not the thesis itself. More fundamentally, Snead sees support for abortion rights as following from the creed of expressive individualism: you live your wild and precious life as your heart dictates, not beholden to the needs of a being like a fetus, which lacks "the behaviors that expressive individualism recognizes as proper to persons," such as self-awareness, higher cognition, and the formation of desires.
Snead may be right about the pervasiveness of expressive individualism in our culture, and this may indeed go some way toward explaining attitudes about early abortions. (A record 69 percent of Americans now support legalizing abortion in the first three months of pregnancy.) But I wonder if a lot of the support for abortion rights reflects, instead, the relative absence of what he eloquently prescribes as the antidote to expressive individualism: "robust and expansive networks of uncalculated giving and grateful receiving." As Snead writes, "the vulnerability and dependence of a woman facing an unplanned pregnancy constitutes a summons for aid." But is that aid widely available and forthcoming in our society? To be sure, there are pro-life (or "whole life") people and organizations admirably answering the call by putting into practice the virtues that Snead commends: "just generosity, hospitality, and accompaniment in suffering (misericordia)." But it seems they're pushing back not so much against "expressive individualism" as against what Pope Francis calls "throwaway culture," which has no sympathy for the people it sees as useless—the unborn, but also the elderly, migrants, refugees, people addicted to drugs, people experiencing homelessness, and the poor more generally. Cathleen Kaveny wrote some years ago, "For a twenty-year old woman bearing her fourth baby in a ghetto…what can a commendation of self-sacrifice and serendipity possibly mean? She knows full well that society has already abandoned her as worthless."
If the real enemy is throwaway culture, it follows that the real problem for the pro-life movement is that it has been co-opted by Republican anti-abortion politics, which cares not a whit about the difficulties of women facing unplanned pregnancies. Consider the fact that, post-Dobbs, former President Trump is no longer so adamantly pro-life. Whatever motivated his pre-Dobbs position, it wasn't compassion for the vulnerable and weak. Consider, too, Republican opposition to the pandemic-era expanded child tax credit, which cut child poverty nearly in half until it was allowed to expire at the end of 2021. In Ohio, Democratic state representatives have proposed a similar bill, but it doesn't seem to stand a chance of making it through the Republican supermajorities in the state house and senate. Meanwhile, Governor DeWine has proposed a state child tax deduction; but because it is a deduction rather than a credit, it wouldn't benefit the poor who, not making much money, also don't pay much in taxes. The message is all too clear: if you're pregnant, you need to have that baby. But after that, you're on your own.
Read the rest here.