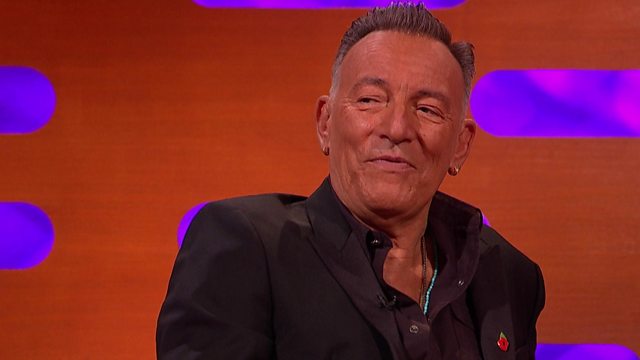 Last night the Boss played acoustic versions of "Addicted to Love" (live debut); "Dancing in the Dark"'; "Power of Prayer"; "Working on a Highway."
Here is Chris Jordan at the Asbury Park Press:
The Boss is back.
Bruce Springsteen surprised the audience Nov. 6 at the Stand Up for Heroes fundraiser for the Bob Woodruff Foundation at Lincoln Center's David Geffen Hall in New York.
Springsteen joined John Mellencamp for the song "Wasted Days" from Mellencamp's 2022 album, "Strictly a One-Eyed Jack," then stuck around to perform four solo acoustic songs. He also told ribald double-entendre jokes, as he's done in previous appearances for the event, which raises funds for veterans causes.
Springsteen was not billed as a performer this year as he was scheduled to be on road with the E Street Band. Since the Stand Up lineup was announced, Springsteen postponed the E Street Band shows for the rest of the year due to his bout peptic ulcer disease.
Read the rest here.