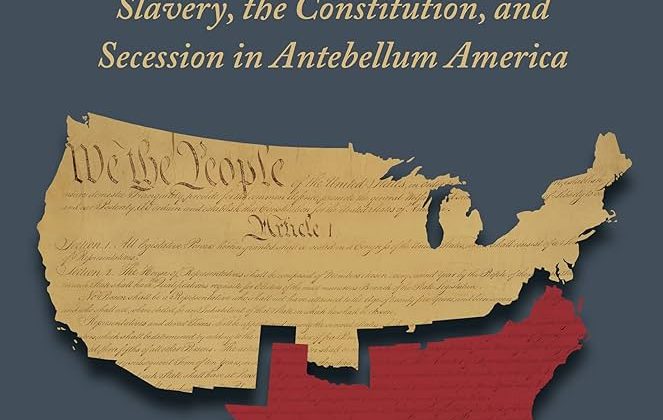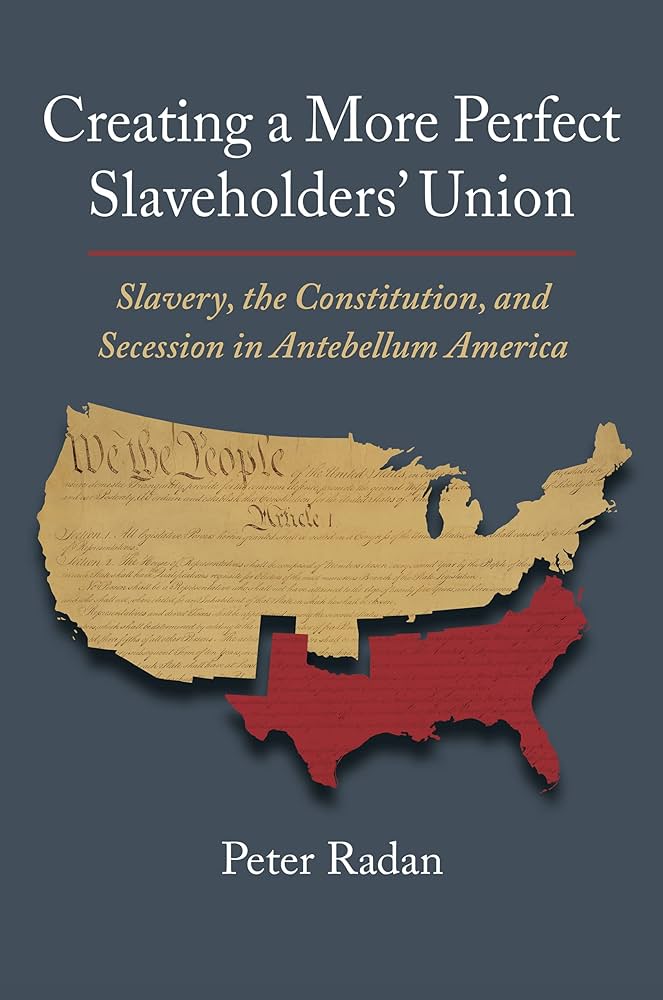 Peter Radan is Honorary Professor of Law at Macquarie University. This interview is based on his new book, Creating a More Perfect Slaveholders' Union: Slavery, the Constitution, and Secession in Antebellum America (University Press of Kansas, 2023).
JF: What led you to write Creating a More Perfect Slaveholders' Union?
PR: In my senior years at high school I was bitten by the Civil War bug, especially on the topic of the causes of that conflict. When I became a legal academic, a major area of my research was on legal aspects of secession, which inevitably led me to the issue of whether there was a constitutionally legal basis for the Confederate secessions.
JF: In 2 sentences, what is the argument of Creating a More Perfect Slaveholders' Union?
PR: My book's argument is that, based upon US constitutional law as it stood in 1861, the Confederate states had a constitutional right to unilaterally secede from the Union. Critical to the argument is my assessment that the compact theory of the Constitution, most famously espoused by John C. Calhoun, was a more accurate reflection of Constitution than did the competing nationalist theory espoused most famously by Abraham Lincoln.
JF: Why do we need to read Creating a More Perfect Slaveholders' Union?
PR: In the massive literature on the Civil War the only significant issue that has not been thoroughly examined and written about is that of the legality or otherwise of the Confederate secessions. My book is the only book that thoroughly examines the arguments presented by both sides in 1861. Its conclusion, like many of the studies examining the place of slavery in the Constitution, makes for unpleasant, but necessary, reading.
JF: Why and when did you become an American historian?
PR: I am neither American, nor an American historian. I am a semi-retired Australian legal academic who has always had an interest in American history, law, and politics.
JF: What is your next project?
PR: I am currently working on a project examining the emergence of the Independent State of Croatia in the wake of the dismemberment of the Kingdom of Yugoslavia by the Axis powers in 1941.
JF: Thanks, Peter!