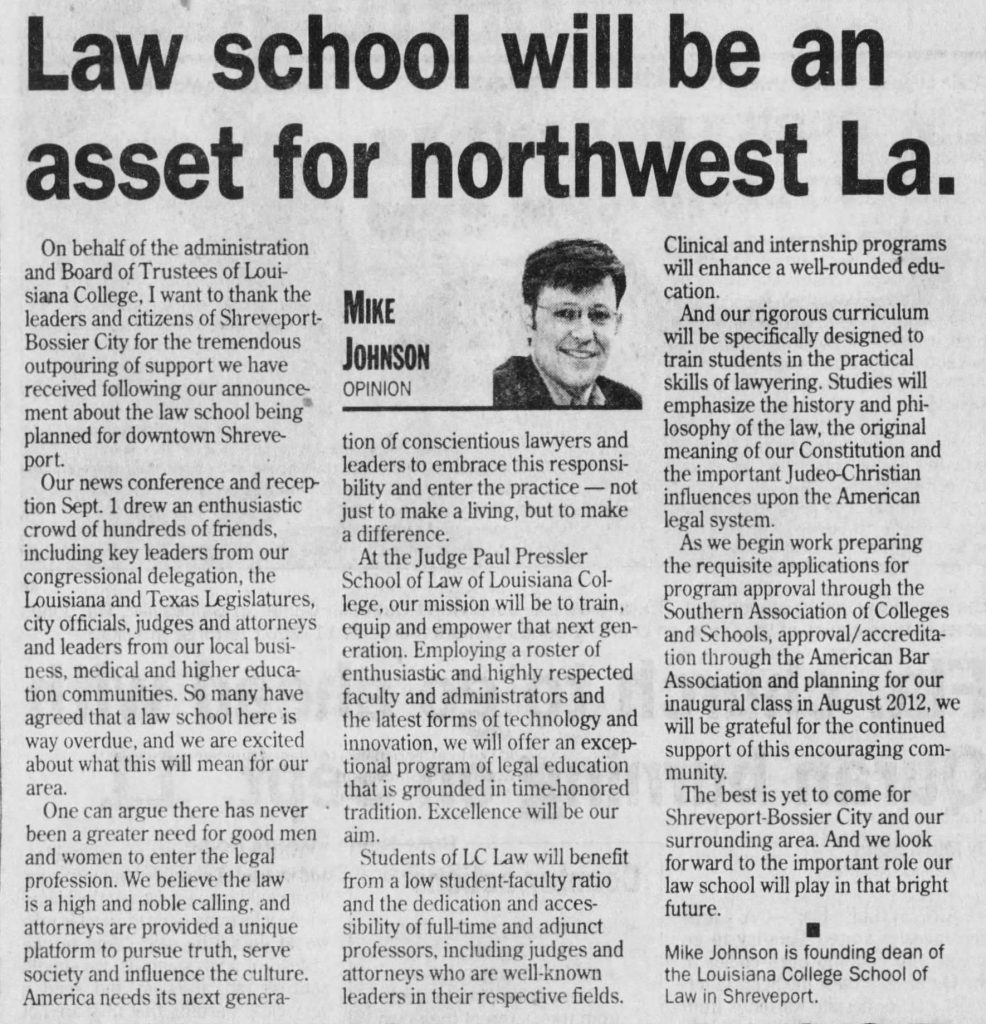 We have covered Mike Johnson's connection to the Paul Pressler School of Law here and here. The Washington Post has has taken a deeper dive into this story.
Here is Michael Kranish and Isaac Stanley-Becker:
On Aug. 15, 2012, Mike Johnson wrote Aguillard a letter of resignation. He said that developments "beyond our control" had affected his ability to run the school, citing the college's accreditation problems that had made it difficult to raise funds and recruit students and faculty.
"Our hands are currently tied," Johnson wrote, adding that he needed to look out for his family.
Privately, Johnson worked with the college on a public relations strategy to cast the resignation in the best possible light, according to internal documents reviewed by The Post.
The talking points included, "Minimize publicity on Mike's resignation and keep all necessary messaging brief, positive and consistent," and "Do not concede law school, but maintain it as a temporarily delayed and scaled-down future project."
That didn't happen. The law school never opened. Johnson, meanwhile, was elected as a state representative and then in 2016 to the U.S. House, followed by his elevation last month to the speakership.
Read the entire piece here.