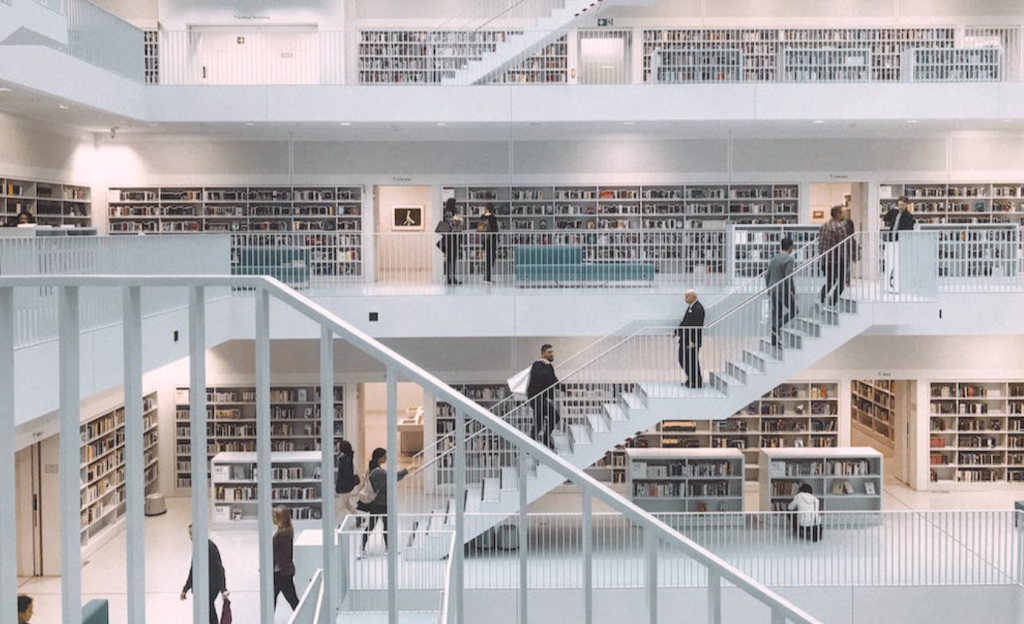 Reassessing the intrinsic value of a liberal arts education
When I graduated with an English degree, I had no conception that I might one day become the English professor I am now. My family relied on my mother's sole salary as a small-town South Carolina history teacher for reliable income while my dad worked odd jobs. Growing up, I knew I wanted a job with more professional latitude than my mother's. During the over forty years she taught, I saw my mother's teaching career become increasingly de-professionalized: I witnessed the downturn in not only what she could accomplish in her classroom but also in the confidence and joy that once defined her work.
My mother was not alone in feeling that her profession increasingly became more automated and systemically controlled. In a 2018 Harvard Business Review article Robert Bruno wrote that from 1983 forward, teacher expertise and professionalism were increasingly seen as negligible, even unnecessary, in setting the goals K-12 students need to meet. Instead, outsiders began using national standards to assess what was happening within the classrooms. The implicit assumption in this shift is that teachers cannot offer anything of merit to their students via their educational backgrounds, classroom experience, or content expertise. The only tests that matter are standardized ones, and teachers' time ought to be devoted to meeting standardized classroom goals, not to whatever the teachers might perceive as working best or proving most meaningful for their particular students.
After working jobs in hospitality, retail, and finance, I finally pursued a Ph.D. in English and now work as a professor. Through all of this, I hoped I could sidestep some of the problems my mother experienced during her career. Unfortunately, the opposite is occurring. Colleges and universities are echoing their primary school counterparts, becoming increasingly set up like businesses and forgoing the expertise of the faculty who work there.
For example, West Virginia University is eliminating twenty-eight majors and firing 143 faculty, despite WVU's faculty no-confidence vote in President E. Gordon Gee. President Gee wrote in a letter to West Virginia residents regarding the eliminations, "The goal is to create a more focused academic portfolio aligned with student demand, career opportunities, and market trends. This process, known as Academic Transformation, will strategically position the University for greater success and relevancy in the future."
The letter's language is derived almost entirely from the business world. Is it market trends that should be defining education or is there something more intrinsically valuable that education can and should offer? Should universities seek relevancy as one of their highest goals, and how exactly are we marking "success" in this vision for higher education?
As a counter to catering to market trends and a response to what ought to be considered successful in the realm of education, I ask readers to bring to mind Aristotle, whom I read during a required philosophy course as an undergraduate and whose name has long been associated with the best in education. By invoking his name, I am admittedly—and purposefully—eschewing what may be most marketable. Aristotle, alive over 2400 years ago, believed the goal of human life is eudaimonia, a term often translated as "happiness" or "human flourishing." He argued that education, and particularly the liberal arts, which cover literature, philosophy, history, art, mathematics, and the sciences, is pivotal in reaching eudaimonia. Historically, universities have emphasized Aristotle's framework for simultaneously fostering intellectual and moral virtues. These universities have helped students like myself lead fulfilling and meaningful lives because, in their well-rounded curricula, students have contemplated "why" they are studying what they are and can connect disparate ideas creatively.
A liberal-arts-based education embodies the notion that learning extends beyond merely acquiring facts and figures, metaphorically and otherwise. While universities have long touted their mission to nurture every student's capacity to think, imagine, and engage with the world in soul-sustaining ways, the slippage into business rhetoric at the highest echelons in academia, especially from those who often have the least student interaction day to day, is alarming.
I suggest that the business-ese that has dropped into the educational field during the last thirty years cannot be decoupled from administrative bloat and the changing demographics of the college campus. According to U.S. News and World Report, "At public four-year schools in 2010, 32.1% of expenditures were for instruction and 23.7% were for academic support, student services and institutional support." Eleven years later, instructional spending dropped nearly five percentage points to 27.4% but academic support, student services, and institutional support—in other words, administrative support—only dropped one percentage point to 22.9% of overall budgets. The numbers are even higher at private universities, with nearly 30% of budgets now allocated to administrative support for education rather than one-on-one classroom instruction.
I have heard the tale on many campuses of administrators referring to students as "customers" who must be pleased, a move that acknowledges they are forgoing education's original focus on teaching and forming well-rounded students (and future citizens). Once we begin to make significant decisions about how our universities are run based on market demands, we lose out on passing down the hope for human flourishing that has long been the standard for education. Adults with expertise in their various educational fields should be making the decisions about what should matter to students—not the students themselves, especially before they ever enter a college classroom.
I would like to point out that I am a student from a lower socio-economic background who, during college, read Geoffrey Chaucer and Toni Morrison and obtained an intermediate background in German as a foreign language. I am prouder of the A I received in a math course after failing it the previous semester than I am of almost any other grade I received in college. The only grade I'm nearly as proud of as my math grade is an A- I received in a Shakespeare class from a professor who read my writing carefully, made me a better thinker, and encouraged me (who had never thought of higher education as an option) to pursue graduate school. I am grateful for the professors who took their time forming me and for a system that privileged my general formation over my personal desires at the time. I worked in finance after graduating with a degree in English not because I specialized in it but because my communication skills and newfound confidence in math led me to realize that this was a job I could perform well. In sum, I am grateful to the professors at my regional liberal arts university who encouraged me to see beyond my youthful, myopic idea of what an education should be and made me feel more invested in the world around me.
I am grateful for the introductory philosophy course that introduced me to Aristotle: That course shaped how I live my life now, and I still return to its content years later. I am grateful to the first faculty member who taught me about nineteenth-century United States women's writing, a subject I took as a required class in my discipline that ultimately transformed into my life's work. I never knew for sure (nor expected) that my career trajectory would become what it has been. Indeed, approximately 75% of those with college degrees do not end up in jobs in their majors. For those who major in one of the fields represented by the liberal arts, their long-term career earnings are as much or more as those who pursued pre-professional majors. However, their career paths are often more winding, in that way mimicking my own circuitous one.
We need administrators who are thinking long-term, not simply about how markets are trending or how they can satiate students in the current moment. A 2023 Chronicle of Education article cites that the length of time university presidents stay in their jobs is perpetually shrinking: "Typical presidents have been in their current job for 5.9 years, down from 6.5 years in 2016 and 8.5 years in 2006." Compare this timing to the fact that achieving tenure for faculty takes at least six years, assuming a faculty member gets a job right out of their doctoral program. This means that the majority of wide-sweeping decisions for any university in the United States are made not by junior faculty (those who haven't received tenure), but by junior presidents, so to speak.
This brings me to the second of my two points about why universities adopting the values of businesses is damaging to the purpose of education holistically: Shifting gender roles are, as it turns out, part of what has made a liberal arts education suspect to the general population. As I mentioned above, a steady shift began to occur in the 1980s in terms of how teachers were treated. Although in the nineteenth century teaching was a field dominated by men, rising access to education, coupled with low pay, soon ceded the territory to women. Men continued to dominate high school teaching until the 1970s, when those demographics began to shift too. The number of female teachers as the primary professionals in elementary, middle, and high schools has only climbed steadily since. It seems no coincidence to me that a shift in the professional status of teachers changed along this same trajectory. According to the most recent statistics I found, 74.3% of all teachers in pre-higher ed classrooms are currently women. That they are low-paid and seen as needing others to step in for their apparent lack of performance is not startling. Women, it is assumed, don't have business sense, so they need men to step in for them.
The recent demographic shifts in higher education, in students and faculty alike, tell the same story—about a profession that was once seen as valuable in and of itself but now needs more business sense. Today, 67% of college presidents are men. According to the American Association of University Professors, there has been a steady increase in women faculty since 1991, a jump from 31% to 47%.
With this increase, there has also been a steady decline in male students and an increase in female students. As the liberal arts curriculum has broadened to include more women as professors and students, its intrinsic value is increasingly being questioned.
My field of nineteenth-century women's writing is as important to human flourishing as that of the male philosopher who taught me to appreciate Aristotle. If one is to understand fully the human condition, studying Louisa May Alcott matters as much as studying William Shakespeare. At the moment I've arrived at this juncture to teach my discipline, not in a way that undercuts what others do but in a way that includes women, the value of the liberal arts is being questioned. Just as faculty and students of color are likewise more represented in curricula and in the classroom overall, it is now that the United States is beginning to find more and more fault with including subjects like foreign languages, which are not only are a bedrock of cultural competency but also are predominantly populated by women teachers.
Market trends suggest that educators and citizens alike should listen to the increasingly diverse voices of students and faculty, but I suspect we'll listen to those men chasing a different market, a market less about human flourishing via education and is centered on keeping education the same as it once was in some ways (a path to money and power) and less than it was other ways (a path to ideas and social goods). We need universities not to fear the diversification of their liberal arts curricula, now hopefully more representative of the current citizenry, in part because of the diverse faculty and students teaching and learning from it. We need to not give up the merits of the past as we welcome the future.
In other words, "Academic Transformation" ought to spring from thoughtful growth, not from elimination. It ought to spring from faculty sitting with administrators, and men sitting with women. It ought to spring from a place where everyone feels as if their flourishing matters—but the students most of all. As a society, we ought to care whether students are being served ideas that can change their lives for the better, and we ought to realize that it is more than money, or a singular path to a specific job, that contributes to the betterment of self and other.
Education is at its best when you engage with people who care about your learning because they know you and are often in contact with you about your progress. Those people, usually teachers, care even when you may not in a particular moment realize how what you're learning connects or how much time someone is spending giving you tailored feedback. The best in education will never fit a business model, and it certainly won't fit in an old one that refuses to make room for new voices.
Perhaps, through working together, we can figure out a way to still pass down a better, more inclusive version of human flourishing to the next generation. We can have a diverse citizenry with good jobs who still find themselves surprised and challenged at what their university courses holistically offer, both while they take those courses and years later when their own children head off to college, learning, I hope, about Aristotle, Louisa May Alcott, and whatever the next generations adds to the educational canon.
And, yes, that even includes the possible addition of another math course (pun intended).
LuElla D'Amico is an Associate Professor of English and the Women's and Gender Studies Coordinator at the University of the Incarnate Word. She is co-editor of Girls' Series Fiction and American Popular Culture and co-editor of Reading Transatlantic Girlhood in the Long Nineteenth Century. Her current book project examines exploring the Catholic faith through the wonder of children's literature.