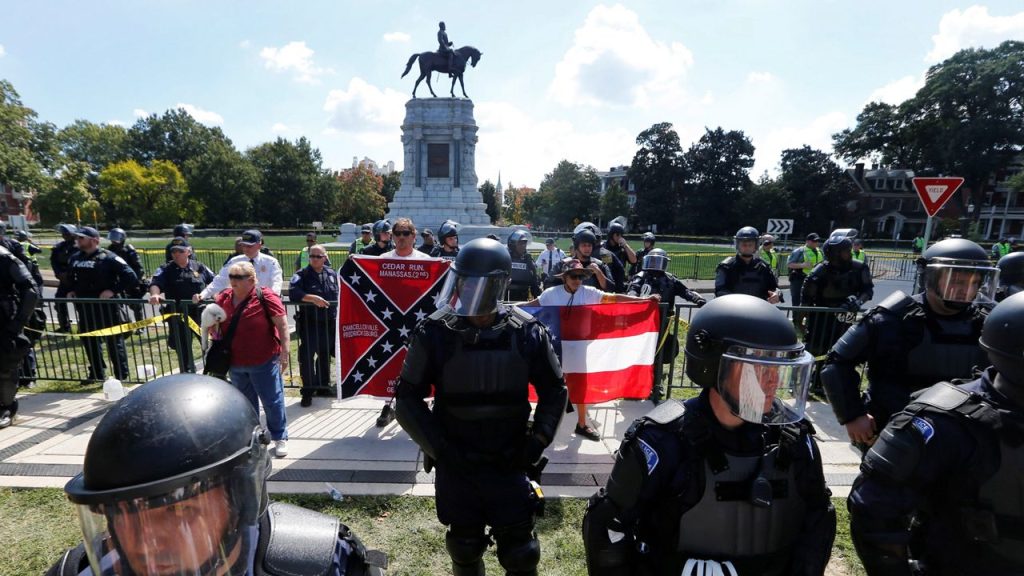 Watch Rep. Chellie Pingree of Maine explain this to Rep. Marjorie Taylor Greene of Georgia:
Robert E. Lee, as Pingree points out, was born in 1807. That is thirty-one years after the Declaration of Independence and twenty years after the framing of the Constitution. This means he was not a "founding father."
I agree that the Charlottesville Robert E. Lee monument should have been removed. I can understand why it got melted down, but I would prefer to have it placed in a museum somewhere so that future generations can learn about the Confederacy and the Unite the Right rally.
Monuments are not "history." If Marjorie Taylor Greene is so concerned about history she should work toward a bipartisan spending bill to improve the teaching of good American history in our schools.