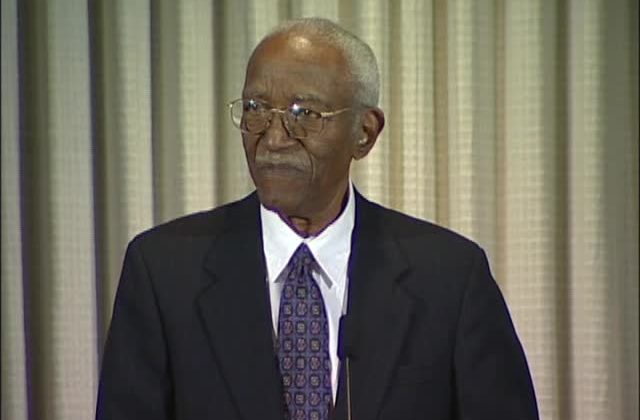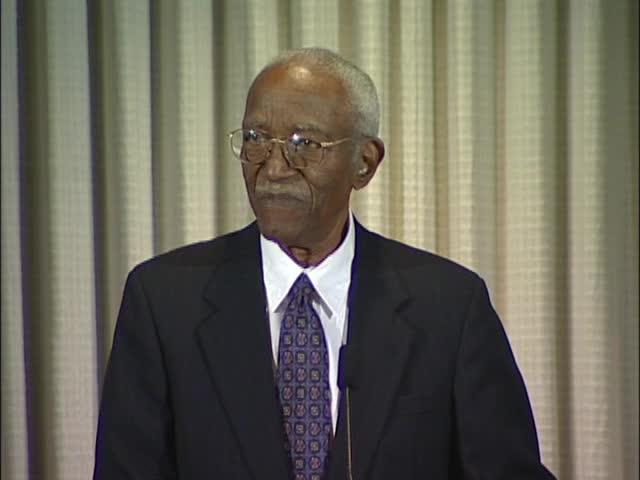 If you are unfamiliar with the work of John Hope Franklin, check out our interview with University College, London historian Nick Witham in Episode 120 of The Way of Improvement Leads Home Podcast. We talk about Franklin's most important work, From Slavery to Freedom: A History of African Americans.
This week Duke University and North Carolina Central University are hosting a symposium devoted to Franklin's work. Here is Thomasi McDonald at Indy Week:
The opening day of the symposium celebrating the landmark work, "From Slavery to Freedom: A History of African Americans," by celebrated historian and Duke faculty emeritus John Hope Franklin, was held, aptly enough, on the campus of North Carolina Central University.
The transcendent volume was published in 1947 while Franklin was teaching at the historically Black university that was one of the pillars in the historic Hayti District. He also did a portion of his research at the Stanford L. Warren Library in the community that was about a block away from the apartment he shared with his wife Aurelia in the 1200 block of Fayetteville Street.
At the symposium, Charles D. Johnson, chair of N.C. Central's Department of History, recalled meeting Franklin for the first time in 1993, when Johnson was a graduate student at the university.
"What an incredible experience that was," Johnson said. "He talked about his relationship to this institution and how important it was for him as a young scholar to be able to be here, and the challenges in the 1940s in doing research as a Black scholar but being able to come back to North Carolina College as it was known at that time to an environment where he was welcomed and accepted."
Joyce Cordelia Page, who attended the two-day event held on successive days at NCCU and Duke University, was a child in the 1940s when her parents lived next door to the Franklins. Her parents operated a small, whitewashed grocery store across the street from the two-story apartment building.
"He was a very nice man, a wonderful person, and a kind person," Page said. "He would visit my grandmother and always sent her pictures of his son. My grandmother would put the pictures on her coffee table under glass. That's how we knew him," she added.
"I knew him from a human perspective. I didn't realize how accomplished he was. I just knew him as a neighbor. I didn't realize the national impact he had, which was typical. We were so unique in Durham. Famous Black people spent more time in their communities because they didn't have many options."
The second day of the symposium, "From Slavery to Freedom: From Durham To The World," took place at the Gothic Reading Room in Duke's Rubenstein Library.
Read the rest here.
Participating scholars included Nell Irvin Painter, Jasmine Nicole Cobb, Crystal Sanders, Mark Anthony Neal, Adriane Lentz-Smith, Brandon Winford, and Evelyn Brooks Higginbotham.