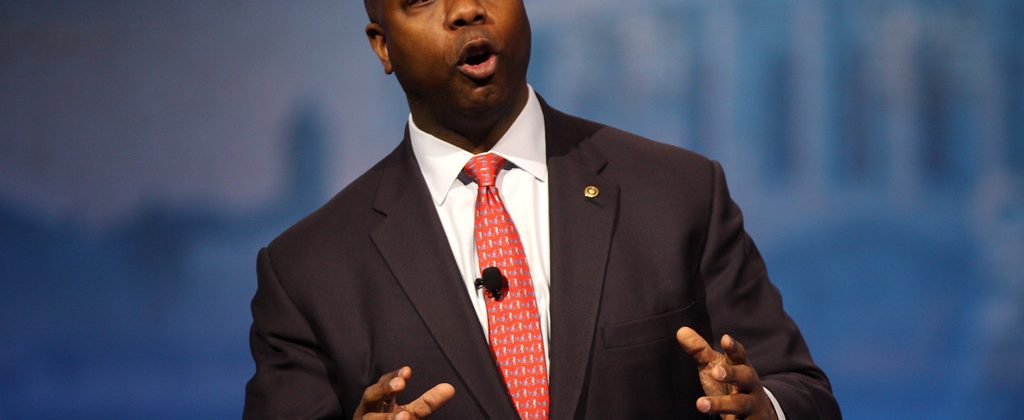 Still no Trump, but next week's debate in Miami will include Ron DeSantis, Nikki Haley, Vivek Ramaswamy, Chris Christie, and Tim Scott. Scott just made it. Here's Allison Novelo at CBS News:
Sen. Tim Scott of South Carolina has secured his spot in the third GOP presidential debate in Miami next week, announcing that he has met the final requirement — gathering enough individual donations needed to qualify for the event, his campaign announced.
"We're excited about the response our campaign has received from conservatives across the country looking for a positive, optimistic message," Scott said in a statement shared by the campaign on Tuesday. "Republicans are ready to elect faith-filled leadership to take on the biggest challenges facing our nation today."
Having already reached the 4% polling threshold required for the debate stage, Scott revealed during an interview on Mark Levin's radio show last Thursday that he needed a few thousand more donations to solidify his position. On Tuesday, Scott's campaign said that he had successfully secured those donations over the weekend.
Scott "will be on the debate stage," his campaign staff said.
Expected to join the senator on Nov. 8 will be Florida Gov. Ron DeSantis, former United Nations Ambassador Nikki Haley, businessman Vivek Ramaswamy and former New Jersey Gov. Chris Christie, who have all confirmed they will be participating in the debate, which is being held at Miami's Adrienne Arsht Center for the Performing Arts.
Read the rest here.
Nikki Haley has now tied Ron DeSantis for second place in Iowa. A lot can happen between now and January.