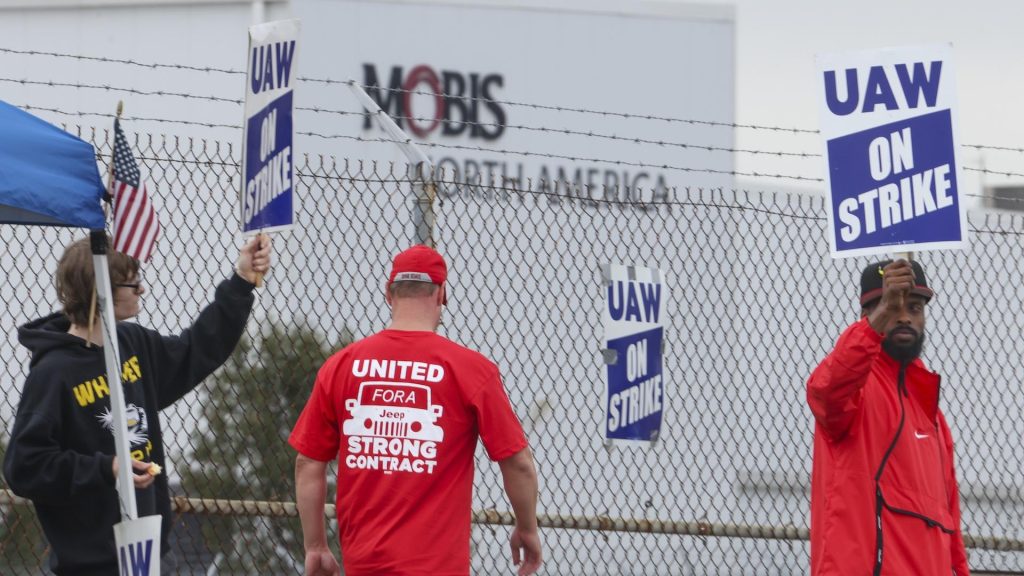 This is a significant victory for the working class and unions. Here is Alex N. Press at Jacobin:
Forty-four days after occupying the General Motors plant in Flint, Michigan, in 1936, during the first sit-down strike, the United Auto Workers (UAW) declared victory, having forced the company to bargain. And on Saturday, October 28, 2023, the forty-fourth day of the "stand-up" strike that began on September 15, the UAW did it again.
Over the weekend, the union reached a tentative agreement (TA) at Stellantis, which makes vehicles under the Dodge, Ram, Chrysler, and Jeep brands. Today they reached another one, this time with General Motors, the last of the Big Three companies with which they were bargaining. With today's third TA, the historic auto strike, the first time the UAW has ever hit all of the Big Three at once, has been suspended. Ford and GM have said that the strike cost them $1.3 billion and $800 million, respectively.
The union's national councils for each of the Big Three automakers will now convene in Detroit to vote on whether to send the contract to the membership for a ratification vote. The Ford National Council already completed this step after Ford was the first to reach a TA on October 25. That body decided unanimously last night to send the deal to the membership for a ratification vote. Stellantis's national council will vote on November 2, with GM's national council voting on November 3. Workers at all three companies will return to work during the balloting process.
Read the rest here.
Watch:
Over at The New Republic, Michael Tomasky wonders why Joe Biden isn't getting more credit for this.