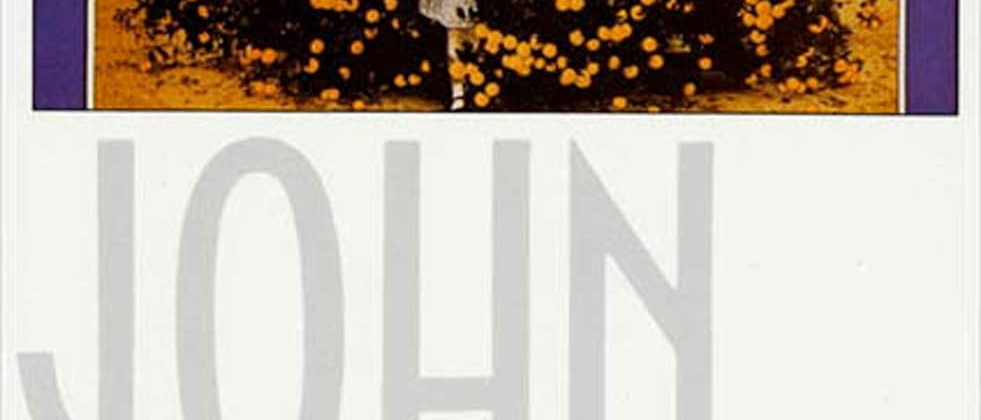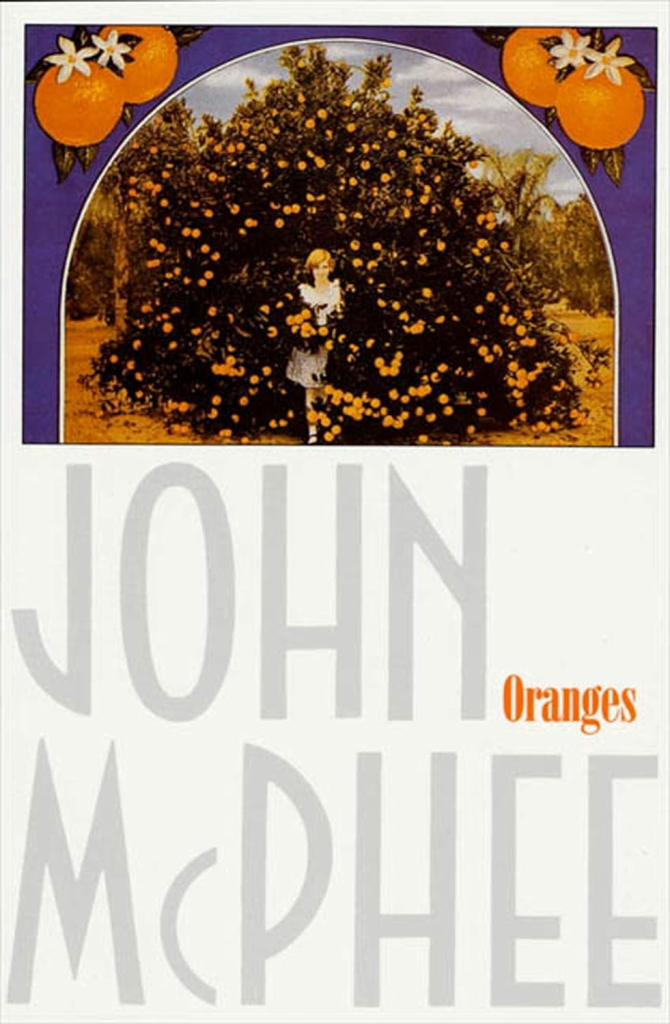 John McPhee has been writing for a long time, but I've only started reading him this year. I heard him referenced somewhere and then started my own journey. I began with his book about shad, but this month I went back to some of his early classics: Oranges (1967) and A Sense of Where You Are: Bill Bradley at Princeton (1965). As always, reading McPhee has been worth it.
I read Oranges because I am a Florida resident. And I'm not just a snowbird, who is here for part of the year. I'm a 12-month sunbird. So, I figured I should probably learn something about oranges.
Why read John McPhee? Oranges is a great example of why. First, you will learn something you didn't know about the topic. I knew nothing about juice from concentrate, or orange groves, or Ben Hill Griffin, etc. I learned about Florida history. I learned that fruit breathes even after it's picked. I learned quite a bit. Second, the things you learn will help you see the world with a new curiosity and maybe even some increased wonder. Every time you go to the grocery store, you see an orange, but where did oranges come from? Why was William of Orange, "of Orange?" What are some different varieties of oranges and how do they differ from each other? What difference does it make to know that they are breathing with you in the store?
John McPhee's work is constantly going in an intriguing direction. He seems to be the kind of person who is just naturally curious and realizes there is a good story almost everywhere. He's written on the bark canoe, the New Jersey pine barrens, Alaska, the Swiss army, Assembling California, Uncommon Carriers (including long-haul trucks, trains, and ships), and many more things. He has written about people and about places and his conversational tone and strong descriptions help us connect somewhat obscure facts with real people and those people with parts of the world and those parts of the world with ecology, etc. According to Sam Anderson, McPhee's "mind is pure curiosity: It aspires to flow into every last corner of the world, especially the places most of us overlook."
One of the interesting aspects of McPhee's work is how he takes a seemingly random topic and helps the reader to see its relevance to everyday life or our national history. We often talk about over-specialization in school, but then we act as though over-specialization is beneficial across life. In reality, the most successful people are not as narrowly focused as others might think. (See Range, by David Epstein.) People like Bill Gates and Warren Buffett read and think widely. Roger Federer grew up playing lots of different sports. Have you seen Steph Curry golf? There is nothing obviously professionally beneficial about reading a book on shad (The Founding Fish), but that might actually be part of what makes reading it worthwhile. We all need to get outside of our box sometimes. A John McPhee book will often take you there and help you identify connections you've been missing.
John McPhee is also worth reading if you like writing. He's won a Pulitzer, he's had numerous other recognitions, and he's been at the New Yorker as a staff writer since 1965. He's even written some books and essays about writing. His reflections on his experiences and approach are helpful and entertaining. I'd recommend his Draft No.4. Probably the thing that most sticks with you is his concern for structure. (I'd also recommend Robert Caro's Working.)
All of McPhee's books are informative, but A Sense of Where You Are: Bill Bradley at Princeton was also inspirational. Before he was a senator, before he played for the Knicks, before he went to Oxford as a Rhodes Scholar–Bradley was a basketball star at Princeton (of all places), and McPhee wrote a profile about him for the New Yorker. At the time, Bill Bradley was an incredible student and basketball player, who took sports very seriously but always saw the bigger reality, too. That turned out to be the kind of man he has been his whole life.
A Sense of Where You Are is a book I'd like my college students to read. So many of the models for excellence or efficiency that exist are not necessarily applicable in undergraduate life. Students admire and emulate professional athletes, tech founders, CEOs, etc. They may even develop a sense of needing to graduate or drop out in order to really get going in life. A Sense of Where You Are offers a model that is suited to the stage of life of many college students and shows a path to success that includes college, not merely as a detour. It's also encouraging because Bill Bradley was a high achiever and considered successful very early in his life. College wasn't just "before" his life really began.
A special delight in A Sense of Where You Are is the appreciation of virtue. At Princeton, Bradley was the best player on the team, but unselfish. He was celebrated and nationally known, but he was not prideful. He was hard working. And it was the 1960s and he was pretty square and studious… but he was respected and appreciated by his peers. A Sense of Where You Are clearly communicates that character is part of what made Bradley great. Character wasn't in addition to his athletic ability, it was all part of the same package. We could use a few more stories of people who are "great" at sports and also kind and responsible on and off the court.
The last thing I'll mention that is always pleasant about a John McPhee book is the vocabulary. Most of the passages are ordinary, conversational English. Most of the people he talks to use everyday language. And then, he will throw in a word you probably need to look up. In my case, I was unfamiliar with "tatterdemalion" until I came across it in A Sense of Where You Are. This is one of the joys of John McPhee, he writes for people as though they are grown up readers with grown up vocabularies. You come away entertained and more informed.