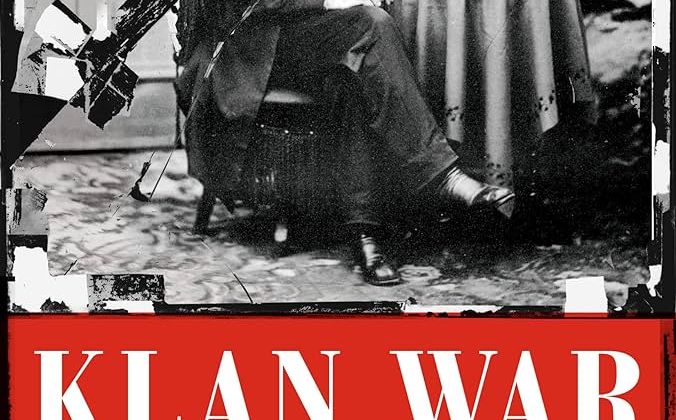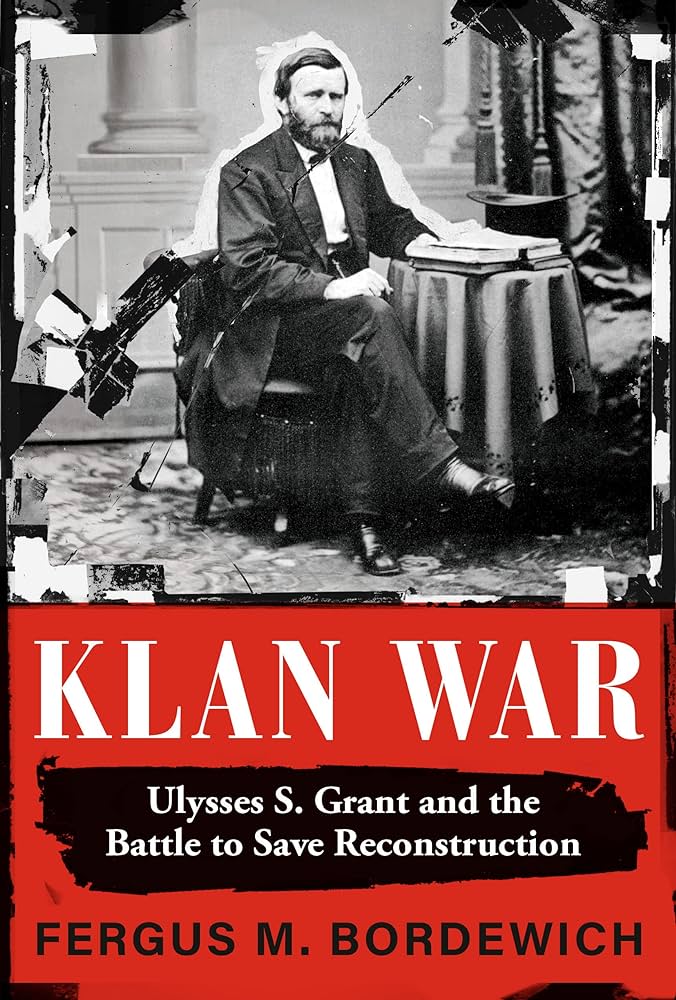 Fergus Bordewich is an independent historian and writer. This interview is based on his new book, Klan War: Ulysses S. Grant and the Battle to Save Reconstruction (Knopf, 2023).
JF: What led you to write Klan War?
FB: Many of my books have explored ways in which the practice and politics of slavery shaped the nation's founding, the antebellum era, and the Civil War. Klan War evolved naturally from my last book, Congress at War: How Republican Reformers Fought the Civil War, Defied Lincoln, Ended Slavery, and Remade America. In this book, I wanted to show how those same reformers and Ulysses S. Grant struggled politically against President Andrew Johnson and then against the organized terrorism of the Ku Klux Klan as it sought to crush the embryonic Republican party in the South and drive newly empowered Black Americans out of public life.
JF: In 2 sentences, what is the argument of Klan War?
FB: In Klan War, I show that Reconstruction was a politically ambitious and initially successful effort to extend basic American rights to recently freed former slaves, and to democratically transform the South in line with the rest of the United States. White supremacists – a term that the enemies of Reconstruction proudly embraced – strove to thwart that effort by both political means and Klan terror. They were defeated decisively by Grant, who was determined to preserve the fruits of Union victory in the Civil War, but gradually regained power as northerners lost interest in southern problems.
JF: Why do we need to read Klan War?
FB: Klan War asks us to face harsh truths about the battles over Reconstruction that were long obscured by southern "Lost Cause" mythology. It also shows us that we cannot take our freedoms for granted, that without vigilance and decisive government action they can slip from our grasp.
JF: Why and when did you become an Am​erican historian?
FB: Although I was a professional journalist for several decades, much of my writing for periodicals had a historical dimension. I have always believed that we cannot understand the world or society that we live in – or ourselves, for that matter – without understanding the history that shaped us.
JF: What is your next project?
FB: I am currently writing a new book about the multiple crises that converged in the United States in its centennial year of 1876, as the nation took stock of its first hundred years. I'll be dealing with the controversial election of that year; the disintegration of Reconstruction in the South; the mounting conflict between labor and capital; and the settlement of the West, punctuated by the massacre of Custer's 7th Cavalry.
JF: Thanks, Fergus!