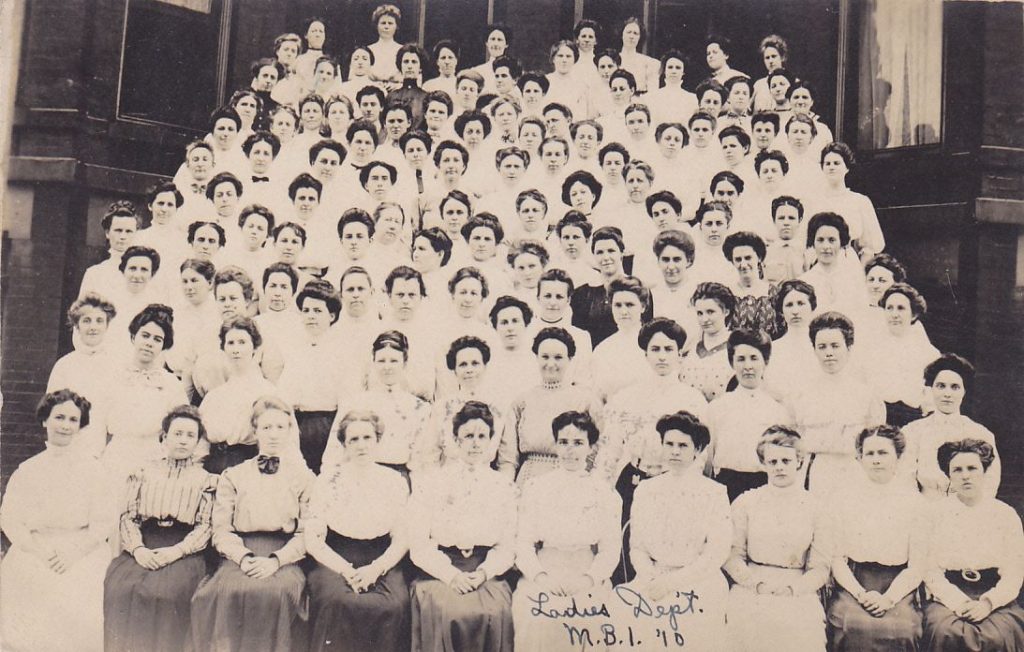 What is happening in Evangelical land?
The New Apostolic Reformation and poor people. It looks like The New Republic is discovering the charismatic wing of evangelical Christianity.
As caucus season nears, evangelicals in Iowa are keeping an eye on Israel. Once again, the go-to historian here is Daniel Hummel. Check out our interview with him in Episode 111 of The Way of Improvement Leads Home Podcast.
South Carolina Senator and GOP presidential candidate Tim Scott is "all in" to reach evangelicals in Iowa.
Houghton University renews the contract of its president, Wayne D. Lewis:
Historian J. Russell Hawkins talks about how southern evangelicals fought to preserve white supremacy. Hawkins is the author of The Bible Told Them So: How Southern Evangelicals Fought to Preserve White Supremacy.
Tennessee evangelicals are serving foster children.
Russell Moore is not only claiming the label "fundamentalist," but he is also claiming the label "Bible Thumping Fundamentalist."
Shane on Palestine Christians:
Evangelical Christians in Gaza "cannot stand it anymore."
How evangelicals shaped the first round of the presidential election in Argentina.
George W. Bush and the National Association of Evangelicals (among others) are fighting to save PEPFAR. It lapsed on October 1.
Trump-era controversies influenced church attendance among moderate and left-leaning evangelicals.
TobyMac wins best album at the Dove Awards for "Life After Death" days before the fourth anniversary of his son's death.
Blast from the past:
Dennis Quaid appears at Greg Laurie's megachurch and plays some songs off his new album. Watch:
More on Mark Driscoll's new move, "The Domino Revival."
Doing the "Lord's work in the Devil's town":
Mike Johnson tweets. Ralph Reed shares:
Reed is happy to help Mike:
Mike Johnson offered a Christian nationalist view of American history and, of course, the Liberty University Standing for Freedom Center was all over it. At least Johnson knows that "In God We Trust" was not engraved in the House until 1962.
Drag queens at the Dove Awards.
Jenna took a plea deal in the Georgia election fraud case, but that didn't seem to hinder her prophetic abilities:
Trump court evangelical Mark Burns is opening a Christian military academy "to protect our children from…liberal unbiblical ideologies." More here. Not clear if he means "military school" in terms of actual military training or culture war militancy.
Tom Buck on "tone." I think if you have spent any time reading his Twitter feed you can get a good feel for his "tone":
Liberty Universities, including a guy in a three-piece suit and pocket watch, discuss women in the military:
More "good" stuff from the Liberty University Standing for Freedom. If you want to learn more about why people like Virgil Walker say such things like this check out our interview with Neall Pogue on Episode 118 of The Way of Improvement Leads Home Podcast. Pogue is the author of The Nature of the Religious Right: The Struggle Between Conservative Evangelicals and the Environmental Movement:
"And when you pray, do not be like the hypocrites, for they love to pray standing in the synagogues and on the street corners to be seen by others. Truly I tell you, they have received their reward in full. 6 But when you pray, go into your room, close the door and pray to your Father, who is unseen. Then your Father, who sees what is done in secret, will reward you. 7 And when you pray, do not keep on babbling like pagans, for they think they will be heard because of their many words. 8 Do not be like them, for your Father knows what you need before you ask him."–Matthew 6:5-8:
It looks like Mike Johnson said all the right things yesterday. Court evangelical journalist David Brody seemed to like it:
And David takes a victory lap:
Tony Perkins: Mike Johnson is a 'nice guy" and he's going to be a "challenge" to the Democrats. Suddenly now Newsmax wants to "work across the aisle for the American people."
John Hagee, one of the nation's most ardent Christian Zionists, is prophesying.
Franklin also needs to think about how Matthew 6:5-8 applies here: